Isuien Garden & Neiraku Museum
The Isuien Garden consists of both Edo and Meiji period gardens and contains the Neiraku Museum with displays of East Asian ceramics.
Isuien Garden 依水園
Isuien Garden is a Japanese strolling garden in the center of Nara. Isuien Garden is located adjacent to the Yoshikien Garden, a short walk south of the Kaidan-in Temple in the spacious Todaiji temple grounds. Both gardens share the Yoshikigawa River as a source of water for their ponds and streams.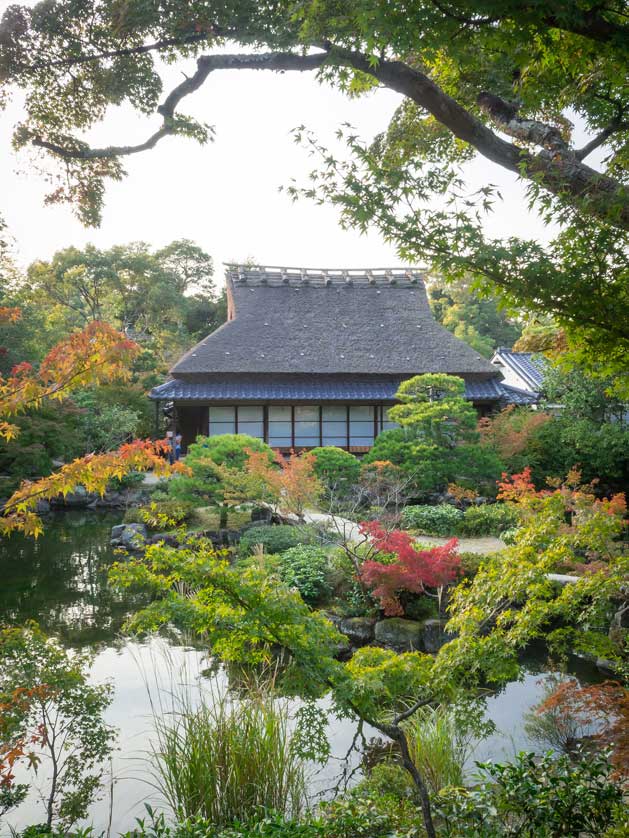 Isuien Garden, Nara © Eddie Smolyansky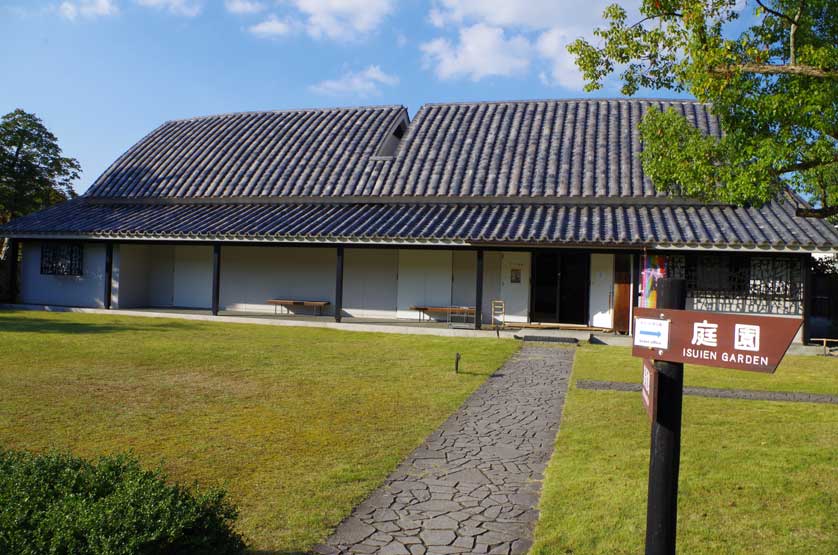 Neiraku Museum, Isuien Garden, Nara

History of Isuien Garden
Isuien Garden consists of two gardens: the larger Eastern Garden and the smaller Western Garden.
The Western Garden, like its neighbor Yoshikien Garden, was once part of Manishuin, a sub-temple of Kofukuji. It was laid out in the Edo Period by a textile merchant, Kiyosumi Michikiyo.
The Eastern Garden is a Meiji Period creation by a local Nara businessman, Seki Tojiro.
The two gardens were merged in 1939 by new owner, Jyunsaku Nakamura, who wanted a site for the Neiraku Museum (寧楽美術館), which hosts a collection of traditional Japanese, Chinese and Korean pottery.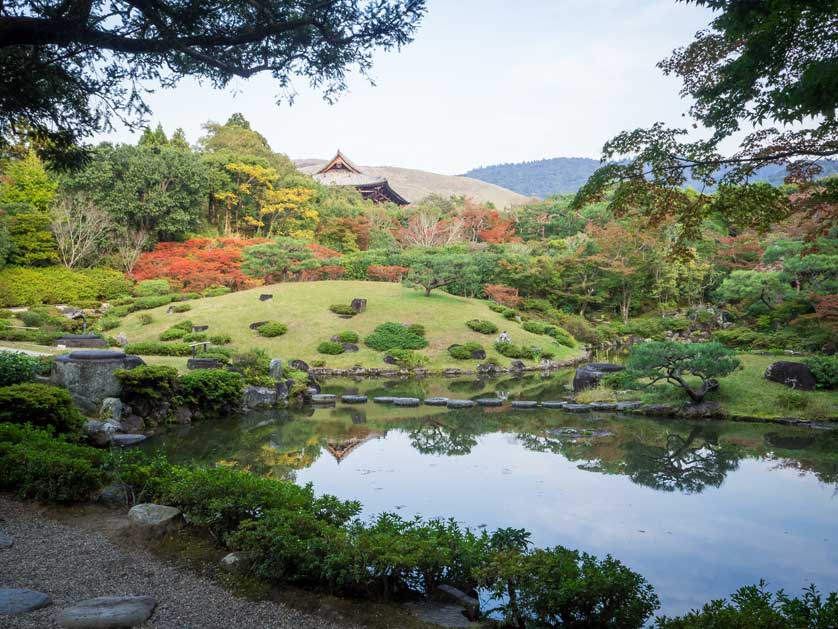 Isuien Garden, Nara © Eddie Smolyansky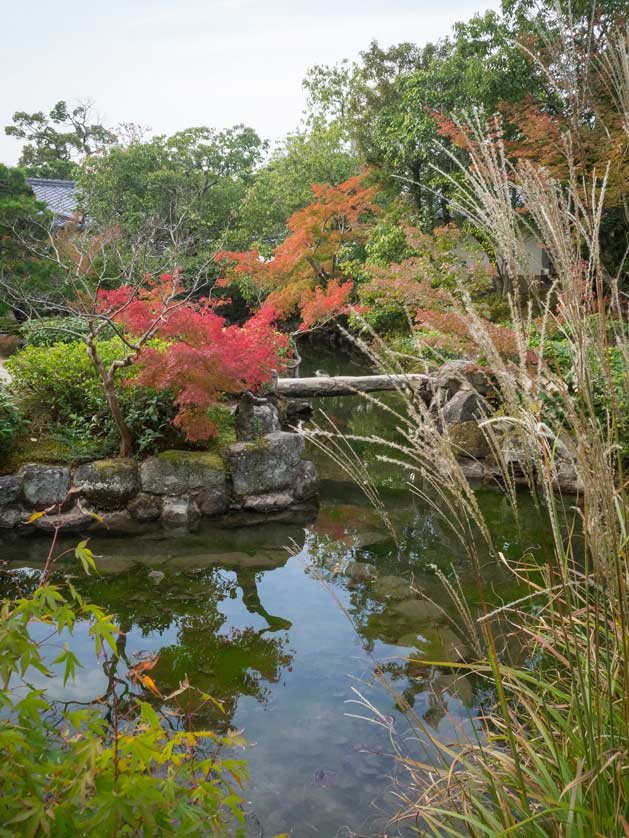 Isuien Garden, Nara © Eddie Smolyansky

Isuien Garden Layout
Isuien Garden utilizes the technique of borrowed scenery (shakkei) to incorporate views of the nearby southern gate (Nandaimon) of Todaiji Temple and Mount Wakakusayama further to the east.
The garden can be classed as Edo Period in style and contains three ponds, a wooden water mill, several thatched tea houses and a small Inari Shrine. Several stone lanterns and stepping stones form part of the overall design. The larger pond in the Eastern Garden is in the shape of the kanji character for water (水) and the central island of the pond is reached over millstones to form a bridge.
Isuien Garden is known for its seasonal flowers including cherry blossom in spring and its splendid fall colors.
Just to the right as you enter is a traditional Japanese restaurant (Sanshu-tei; 三秀亭) built in the rural style with tatami seating.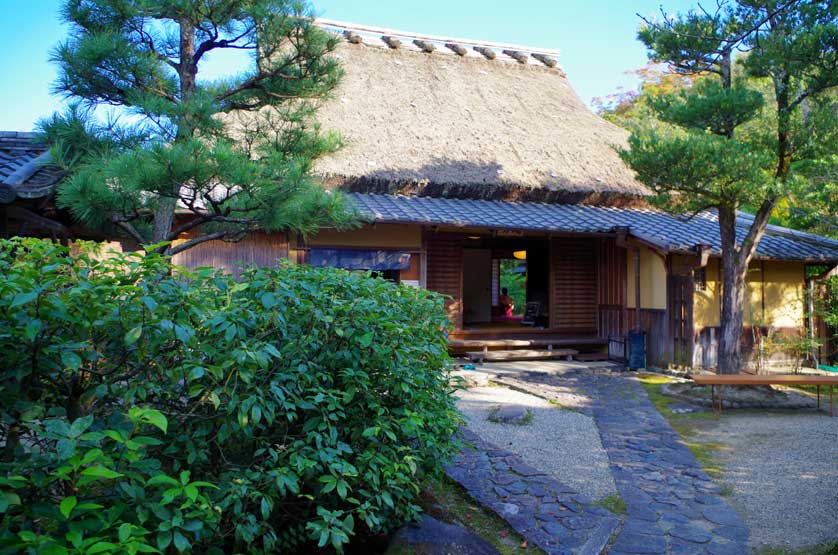 Sanshu-tei Restaurant, Isuien Garden, Nara
Access - how to get to Isuien Garden, Nara
Isuien Garden74 Suimon-cho, NaraNara Prefecture 630-8208Tel: 0742 25 0781Hours: 9 am-5 pm; closed on Tuesday except in April, May, October and November
Admission: 900 yen (includes entry to the Neiraku Museum).
Isuien Garden is a short walk east from Kintetsu Nara Station.
By bus from JR Nara Station take any of Nara Kotsu buses: Nara Loop Bus #2, #70, #72, #97 to Kencho-higashi bus stop.
Tourist Information Center
Nara City Tourist Information OfficeTel: 0742 24 4858Kintetsu Nara Station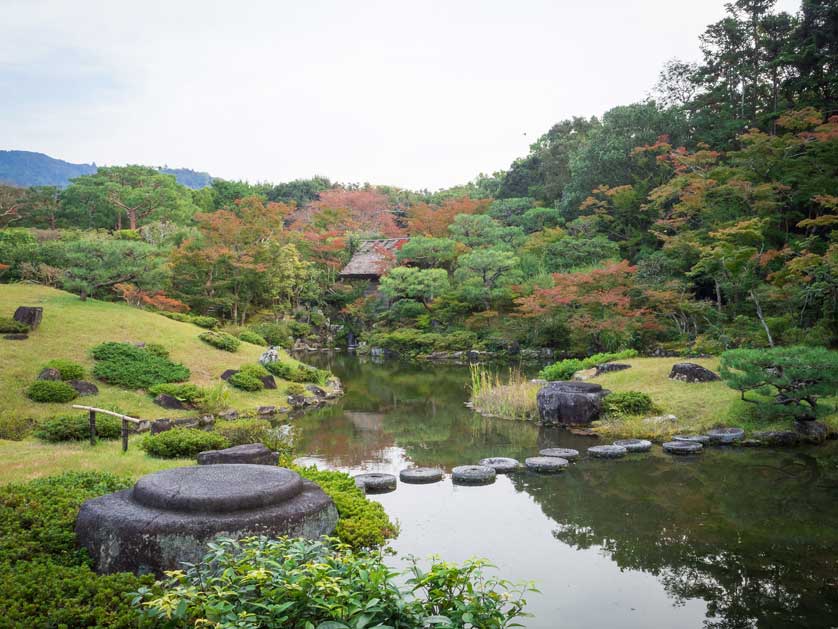 Isuien Garden, Nara © Eddie Smolyansky

Book Hotel Accommodation in Nara
All the themes of the city