Dainichiji Temple & Ichinomiya Shrine
Dainichiji Temple is the 13th temple on the Shikoku Ohenro Pilgrimage and shares its name with the 4th temple. Ichinomiya Shrine is adjacent.
Japan Temples & Shrines: Dainichiji Temple & Ichinomiya Shrine 大日寺
Having the same name as the fourth temple on the pilgrimage, this Dainichiji is the 13th of the Shikoku Ohenro Pilgrimage. A long 25 kilometers downhill from the previous temple Shosanji, you are now more than 70 kilometers from the start of the pilgrimage and are entering the outskirts of Tokushima city and a cluster of temples within a close distance of each other.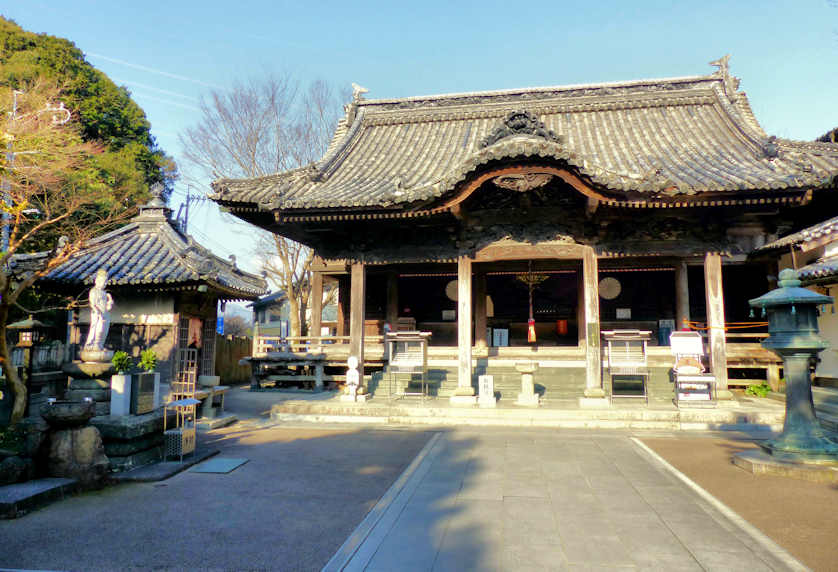 Main hall of Dainichiji Temple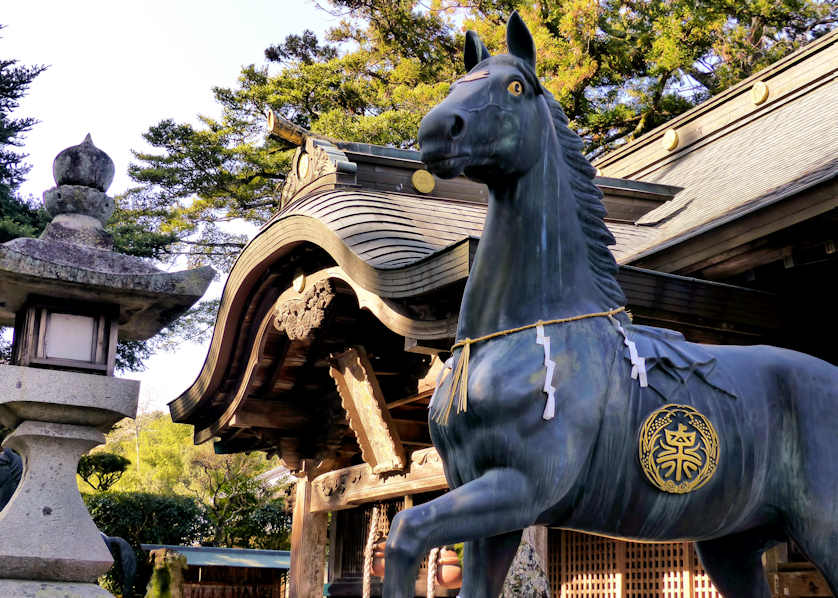 Ichinomiya Shrine

Dainichiji History
Dainichiji Temple is fairly modern, being constructed in the Meiji Period. Prior to that it was part of Ichinomiya Shrine located just across the road. Several of the sites on the pilgrimage were shrines and when the government officially separated Buddhism and Shinto new arrangements had to be made.
Ichinomiya means "first-ranked shrine" and refers to its status within a province. On the mountain above are the ruins of an ancient castle and you can take a variety of paths on the mountain to explore.
It is said that Kobo Daishi received instruction from Dainichi - the Great Sun Buddha - while performing a ritual here. One of the statues is said to be carved by him, although there is a second statue attributed to Gyoki a century earlier.
There are numerous statues in the many small halls of the temple and within the grounds.
Dainichiji and the next four temples can easily be walked in a half day stroll.
Dainichiji Temple has a shukubo and there are also several ryokan and minshuku nearby.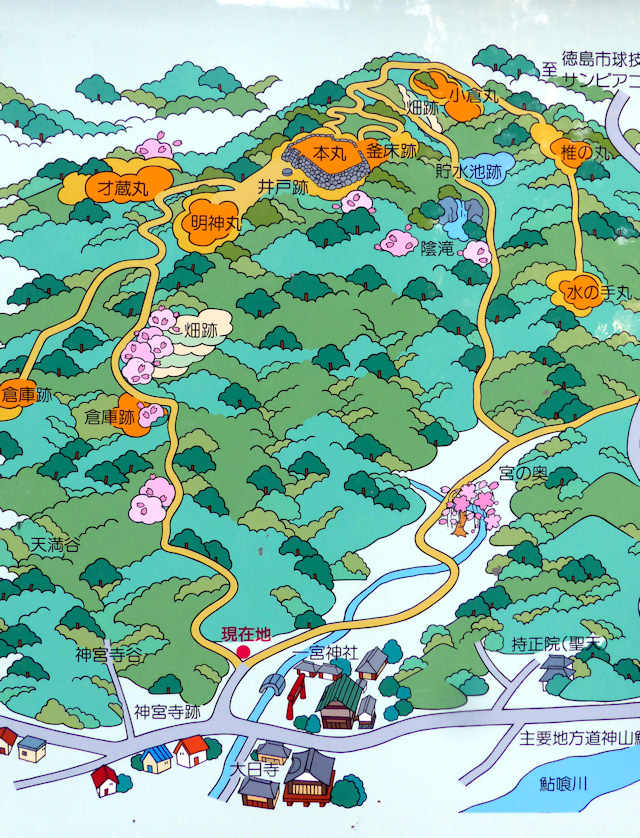 Map of the paths to the castle ruins including cherry blossom spots, Dainichiji, Shikoku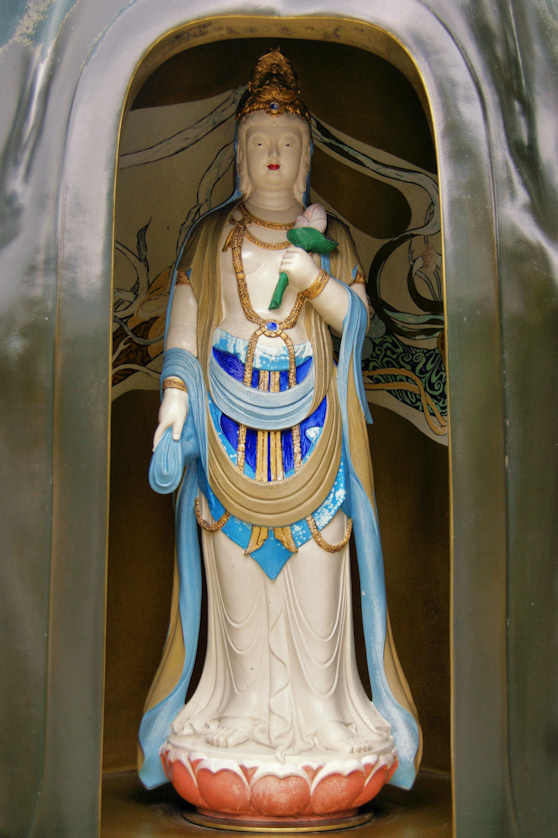 Unusual ceramic statue of Kannon in the grounds of Dainichiji Temple
Dainichiji Temple Access
263 Nishi-choIchinomiya-choTokushima-shiTokushima 779-3132
Tel: 0886 44 0069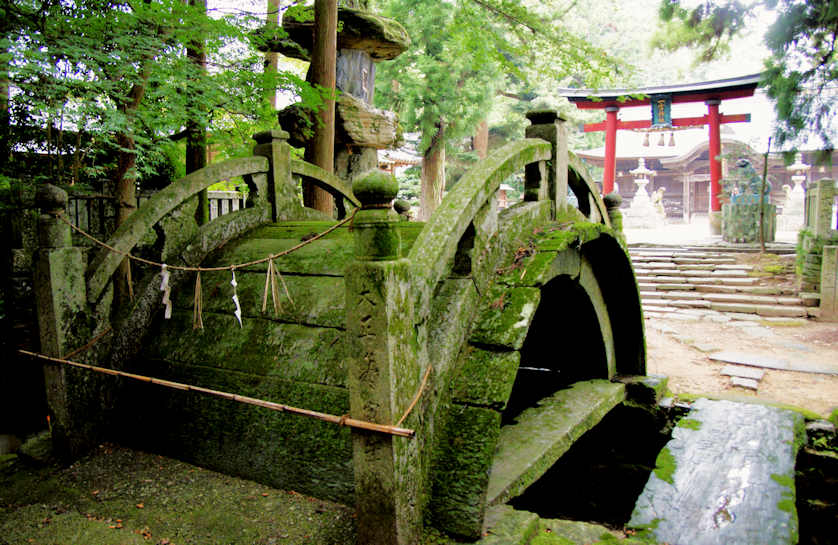 Unusual curved bridge at Ichinomiya Shrine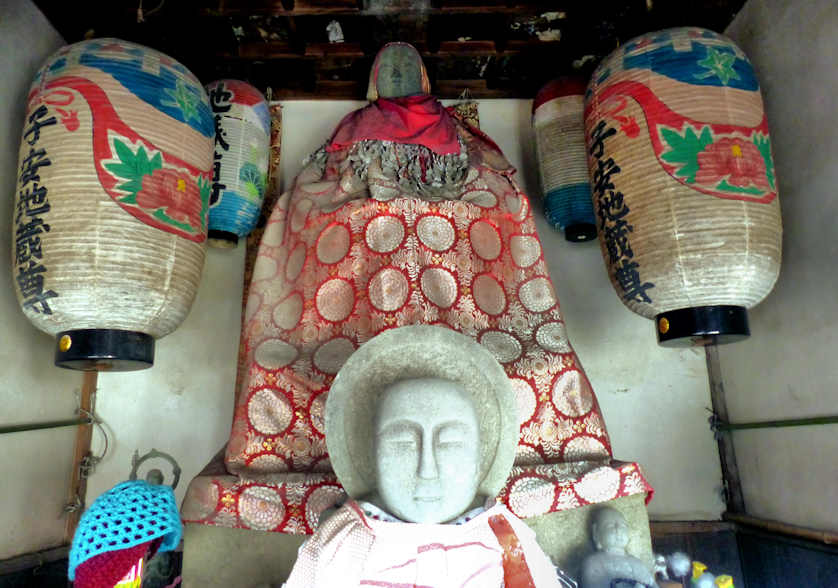 Many statues dot the grounds of Dainichiji Temple
Dainichiji Temple is about 30 minutes by bus bound for Yorii-naka from Tokushima Station.
Book Hotel Accommodation in Shikoku
All the themes of the city