Horinji Temple Shikoku
Horinji Temple in Tokushima is the 9th temple on the 88 temple Shikoku Pilgrimage. Horinji Temple is set in a walled compound among rice paddies.
Japan Temples & Shrines: Horinji Temple, Awa City 法輪寺
The ninth temple on the 88 temple Shikoku Pilgrimage is Horin-ji, just two and a half kilometers from temple number 8, Kumadani-ji, and twenty three and a half kilometers from the start of the pilgrimage at Ryozenji.
Horin-ji is located out in the open plain towards the river, and is easily noticeable as a walled compound set among rice paddies.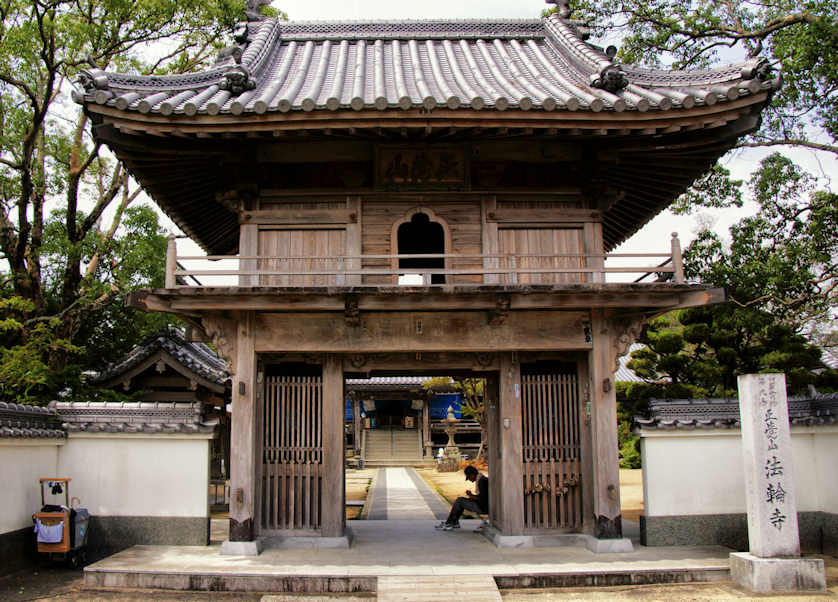 Entrance to Horinji Temple, Tokushima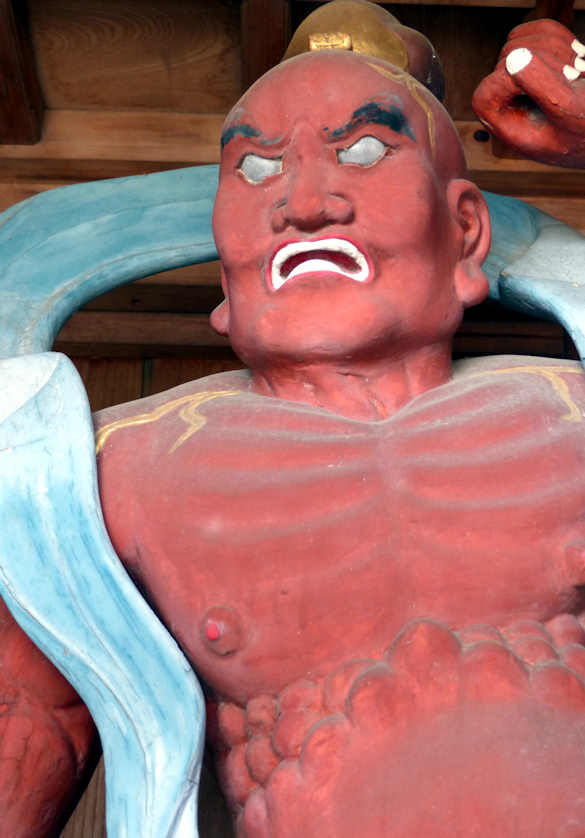 One of the pair of Nio guardians in the gate at Horinji Temple
Horinji History
Originally the temple was located in a valley about four kilometers north of where it is now, but it was burned down by the warlord Chosokabe in the 16th century and was rebuilt in its current location in the mid-17th century in the Edo Period.
According to the legend, Kobo Daishi founded Horinji Temple at the original location because there was said to be a white snake that protected Buddhism.
The honzon (main image) carved by Kobo Daishi is a Buddha in the reclining position, not very common in Japan, and the only one as a honzon in the whole Shikoku pilgrimage.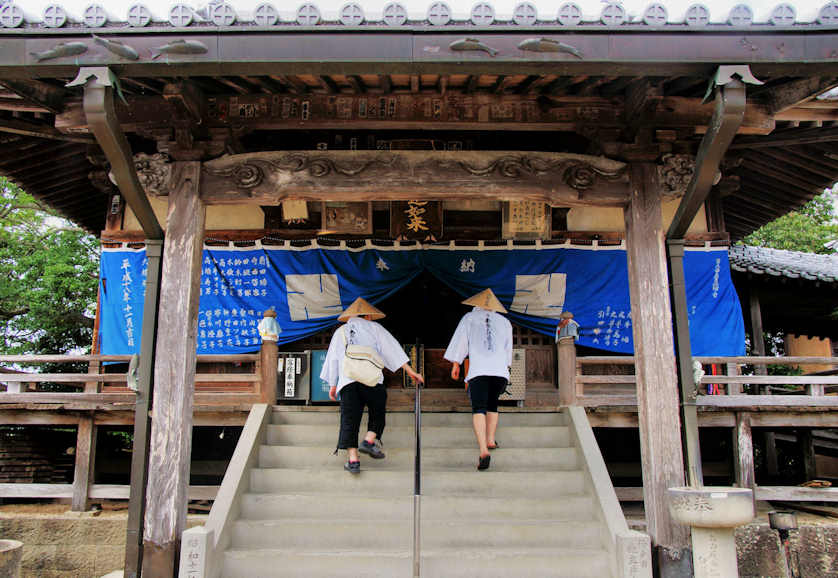 A pair of young pilgrims ascend the steps up to the Main Hall at Horinji Temple, Tokushima, Shikoku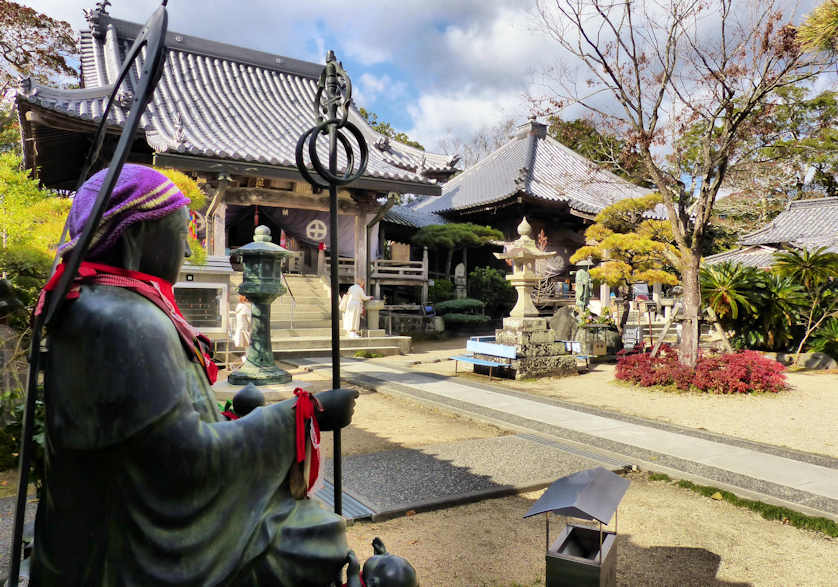 The grounds of Horinji Temple, Shikoku
It is open to view by the public just once every 5 years. The current buildings date from the late 19th century, following a fire in mid-century.
Every time I have visited the temple there has been an old gentleman doing paintings and drawings in the shade of the gate house.
His original works and prints are for sale at very reasonable prices. There are no lodgings at the temple, but there is a small business hotel nearby.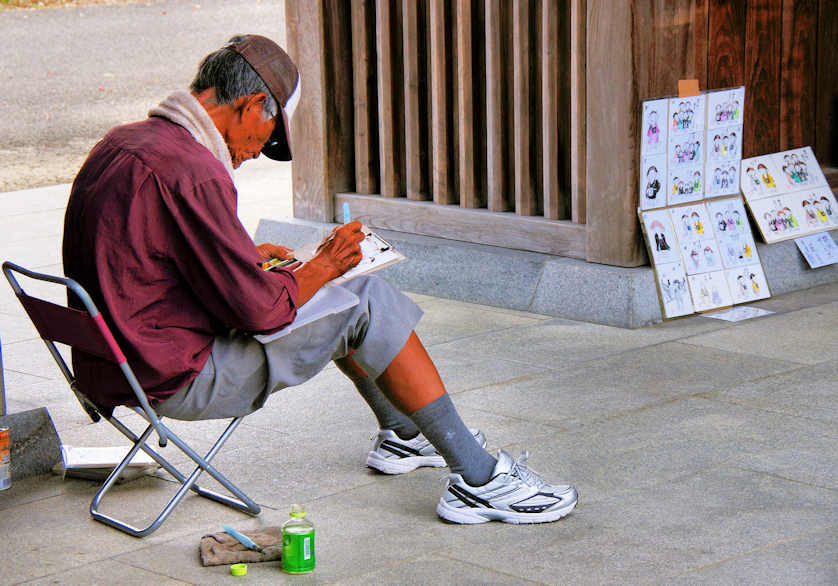 Artist at work at Horinji Temple, Tokushima, Shikoku

Horinji Temple Access
Horinji Temple198-2 Donari-cho-TanakaAwa CityTokushima 771-1506Tel: 0886 95 2080
Horinji is 20 minutes' walk from the Nijonaka bus stop on the bus route between Tokushima Station and Kamojima Station.
Book Hotel Accommodation in Shikoku
All the themes of the city