Kirihataji Temple
Kirihataji Temple in Awa city, Tokushima, is the 10th temple on the world famous 88-temple Shikoku Pilgrimage.
Japan Temples & Shrines: Kirihataji Temple, Awa City 切幡寺
Number 10 on the Shikoku Pilgrimage, about 4 kilometers from temple number 9, Horinji, the route from there leaves the open river plain and once again heads up a small valley. Kirihataji is about 27.5 kilometers from the start of the pilgrimage, and that is the distance many walking pilgrims cover in one day. The narrow street leading to the temple entrance is lined with numerous stores selling pilgrimage and Buddhist paraphernalia. There is also a minshuku and a couple of eateries.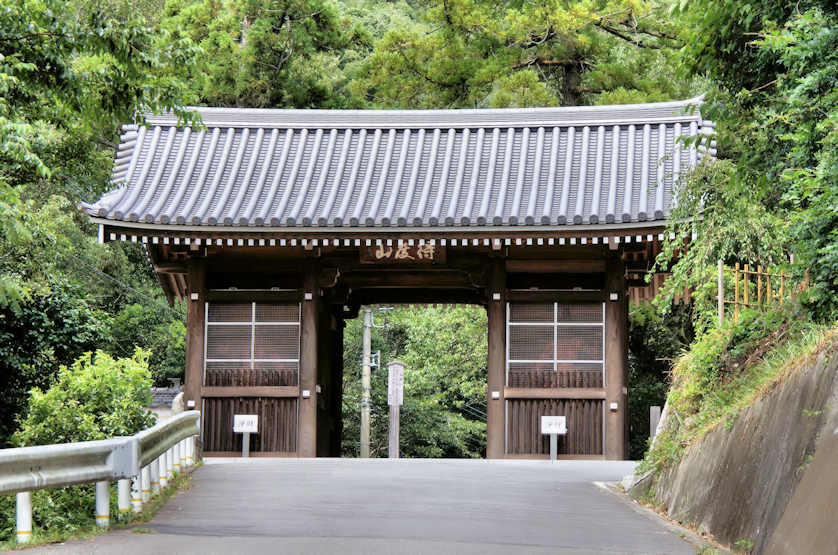 Niomon gate on the approach to Kirihata-ji Temple, Tokushima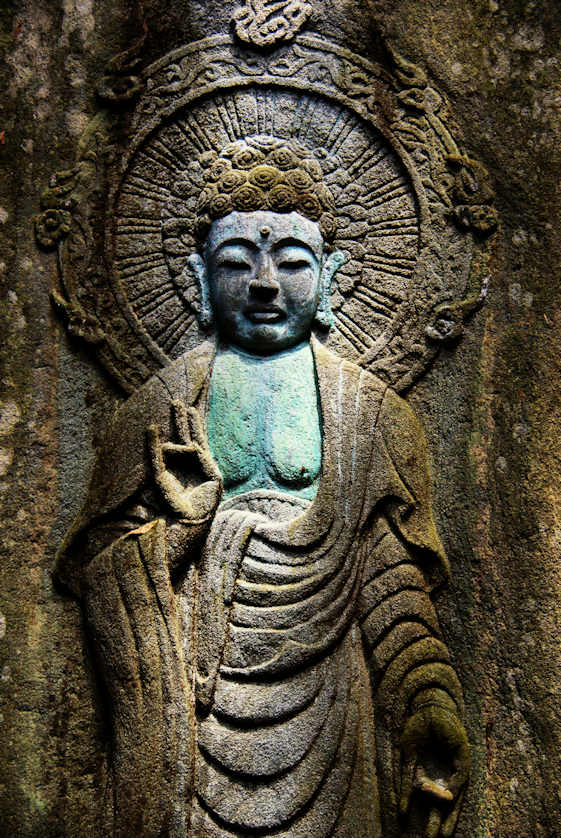 Buddhist statue along the stairs leading up to Kirihata-ji Temple
Kirihataji History
After passing through the Nio Gate the temple is approached up a flight of 330 steps. Kirihata means "cut cloth" and refers to the founding legend.
There are numerous versions, some more fanciful than others, but they all involve Kukai (Kobo Daishi) spending time here performing ascetic rituals and a young, high-born, maiden who looks after him and gives him some cloth she has woven.
Kukai carves a statue of Kannon for her. She becomes a nun and in some versions also turns into another statue of Kannon. The two statues are in the main hall, one facing north and one facing south, so some pilgrims go to the back of the hall to pray to the north-facing one.
There is also a statue of Kannon holding a length of cloth and some shears in the temple grounds. Like the vast majority of the 88 temples on the pilgrimage, Kirihataji is a Shingon temple.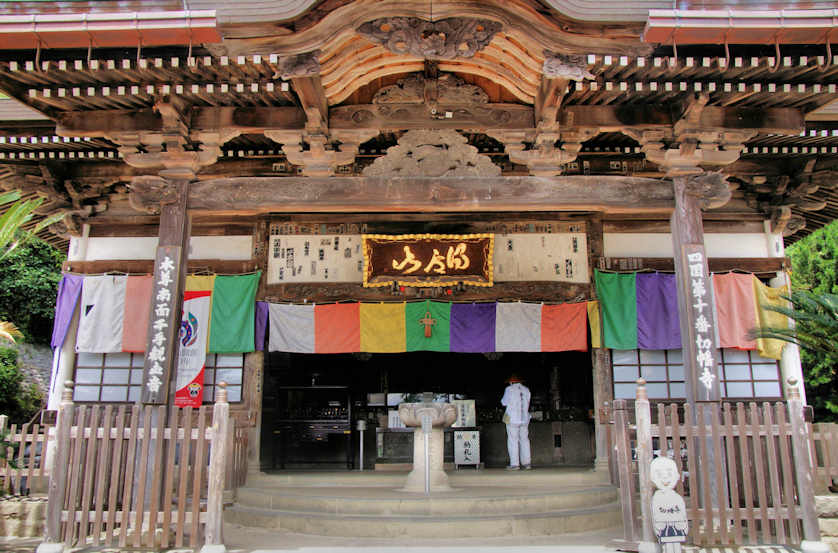 Main Hall (Hondo) of Kirihata-ji Temple, Tokushima, Shikoku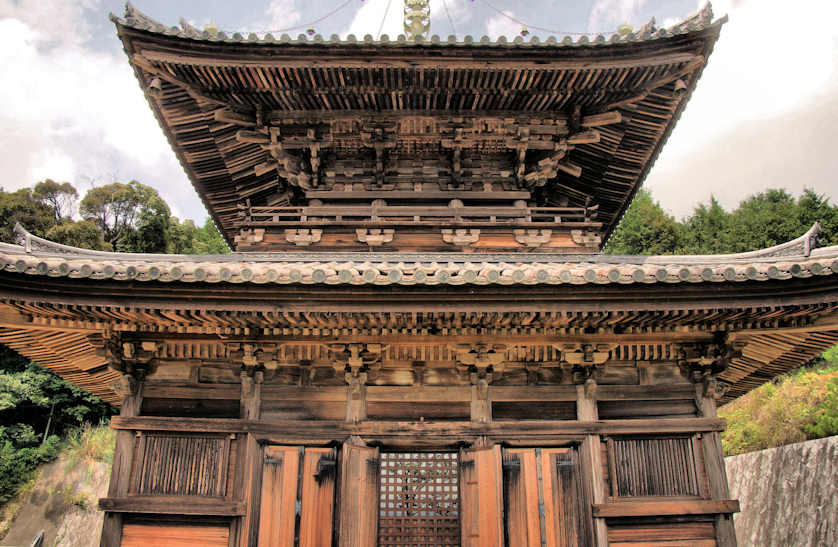 Unusual two storey Pagoda at Kirihata-ji Temple. Moved here in 1873 from Sumiyoshi Shrine in Osaka
The main deity is the 11-faced Kannon supposedly carved by Kukai. The main hall also contains statues of Bishamonten and Fudo Myoo. There is an unusually shaped pagoda called a Daito. Formerly quite common across Japan there are now only three left. This one was originally built at the famous Sumiyoshi Shrine in Osaka but was moved here in 1873, during the Meiji Period, after the new government ordered the removal of all Buddhist buildings from Shinto shrine grounds.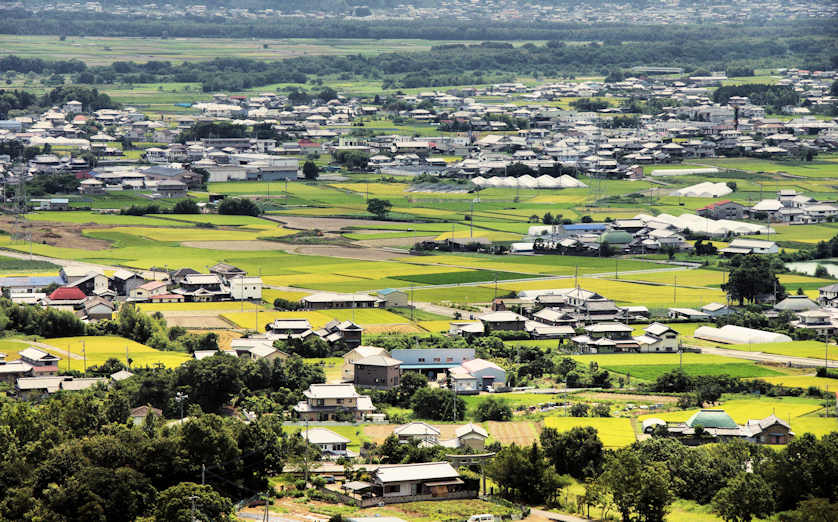 View across the river valley from Kirihata-ji Temple, at about 150 meters above sea level.
Kirihataji Temple Access
Kirihataji Temple129 Ichiba-cho-kirihataAwa, Tokushima 771-1623Tel: 0883 36 3010
The closest access by public transport is a 90 minute walk away, the Nijo-naka bus stop for buses running from JR Kamojima Station towards Tokushima Station.
Book Hotel Accommodation in Shikoku
All the themes of the city