Kokubunji Temple Tokushima
Kokubunji Temple (国分寺) in Tokushima, is the fifteenth temple of the 88 temple Shikoku Pilgrimage. There are another three temples on the Shikoku Pilgrimage called Kokubunji, one in each prefecture on Shikoku.
Japan Temples & Shrines: Kokubunji Temple, Tokushima 国分寺
The fifteenth temple of the Shikoku Pilgrimage, Kokubunji, is only 2.4 kilometers from the previous temple, Jorakuji, and 73.3 kilometers from the start of the pilgrimage at Ryozenji.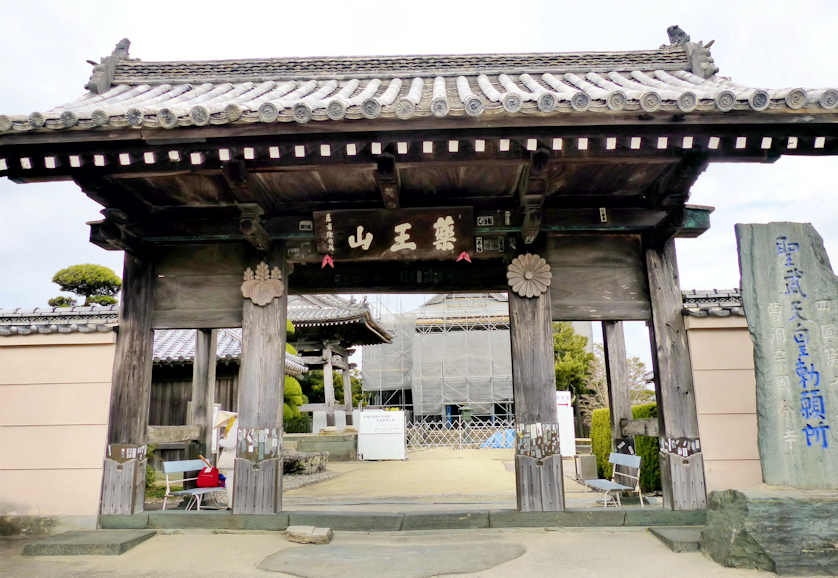 Gate to Awa Kokubunji Temple in Tokushima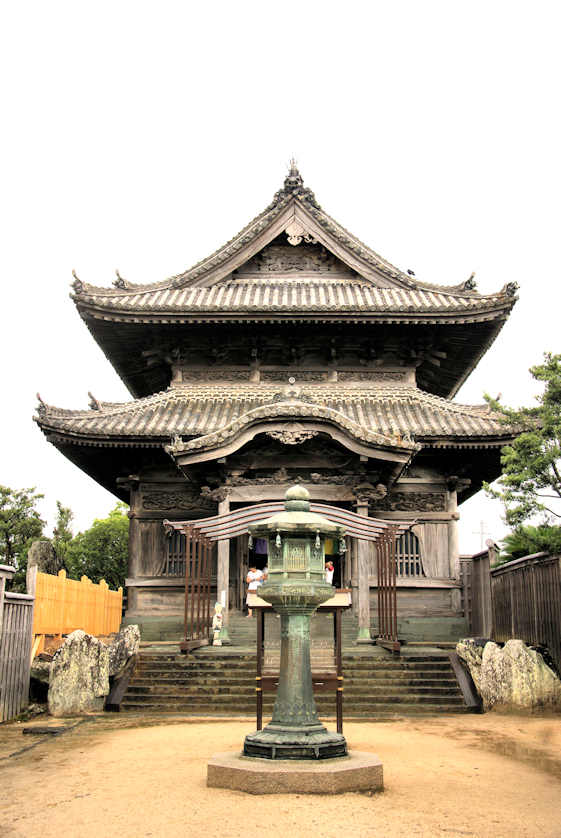 The main hall of Kokubunji Temple
Kokubunji History
There are another three temples on the Shikoku pilgrimage called Kokubunji, one in each prefecture on Shikoku, as there were originally 68 Kokubunji established in all, one for each of the historic provinces in Japan.
Kokubunji temples were established by Emperor Shomu (701-756) and were very much a part of the attempt of the Imperial Government in Nara to create a unified state based on the Chinese model.
Each Kokubunji consisted of a monastery and a nunnery, and their purpose was for the monks and nuns to pray and conduct ceremonies for the protection of the newly-formed state.
The Kokubunji in Nara was the great Todaiji which functioned as the head Kokubunji temple for the nation. Emperor Shomu was an important figure in the development of Japanese Buddhism. He was the first Emperor to take the tonsure, that is to say be ordained as a Buddhist priest and then abdicate. He was also the first emperor to have a Buddhist funeral, the tradition which continued until the late 19th century. His successor, his daughter Empress Koken (718-770) established the now famous Shosoin to house Shomu's possessions, now a fantastic trove of Nara Period treasures.
The monk Gyoki (668-749), who legend credits with founding many of the temples on the pilgrimage, founded this Kokubunji in 741, and he is also credited with carving the statue of Yakushi Nyorai, known as the "Medicine Buddha", which is the honzon, the main object of worship, of the temple.
Later the temple became a Shingon sect temple. Like many of the temples in Shikoku, Kokubunji was burnt down by the forces of Chosokabe in the 16th century. When it was rebuilt in 1742 it became a Soto Zen temple, which it still is. The current main hall was constructed in the early 19th century.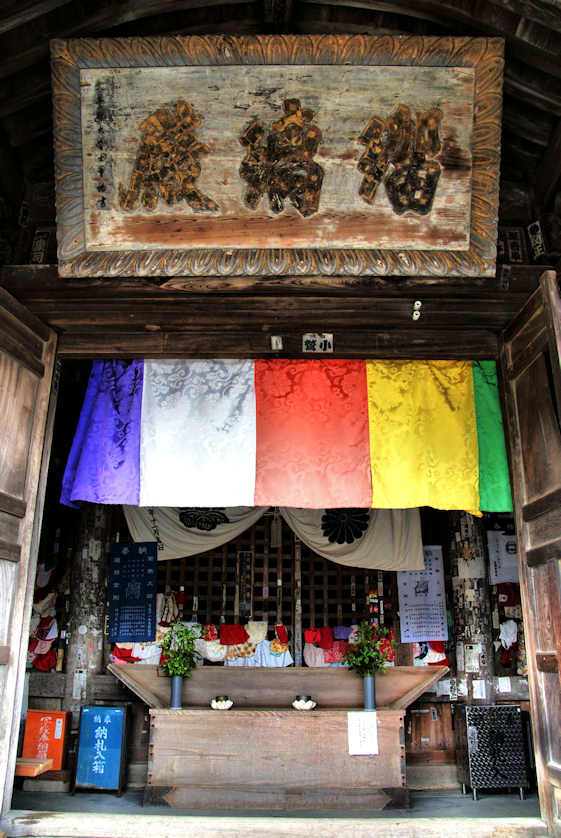 Inside the main hall at Kokubunji Temple, Shikoku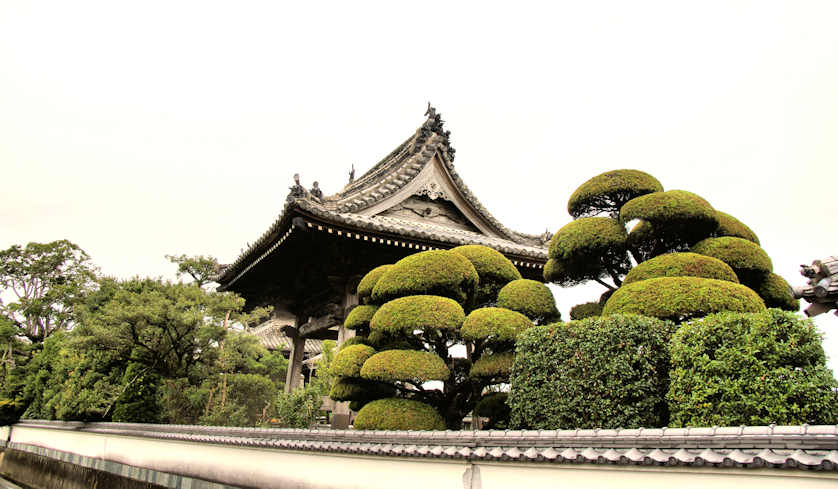 Bell tower and exterior wall at Kokubunji Temple, Kokubunji Temple

Kokubunji Temple Access
Kokubunji Temple718-1 Kokufu-cho YanoTokushima-shiTokushima 779-3126Tel: 0886 42 0525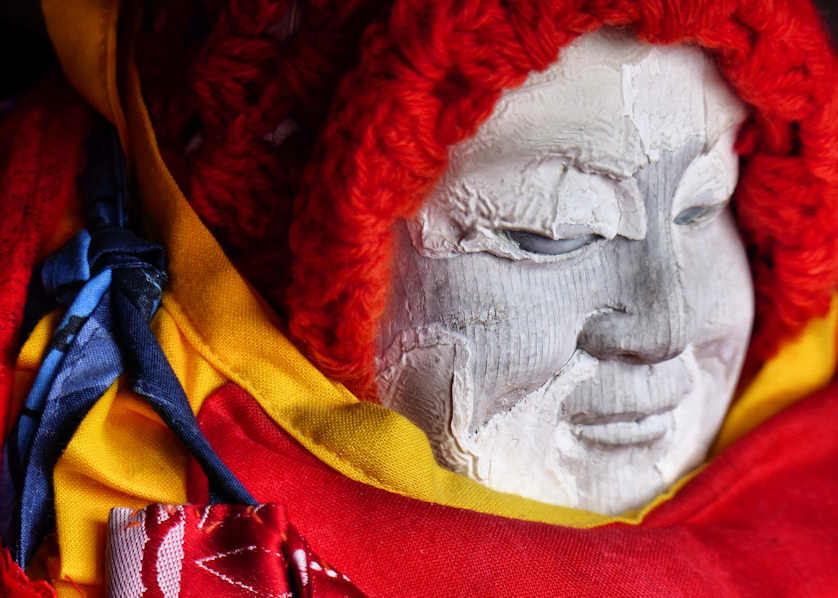 An unusual statue of Binzaru, a common statue at many temples and often red
Kokubunji is a ten minute walk from Kokubunji-mae bus stop on buses from Tokushima Station bound for Yorii-naka.
Book Hotel Accommodation in Shikoku
All the themes of the city