Kiyosumi Teien Garden
Read a guide to Kiyosumi Teien Garden, Tokyo. Kiyosumi Teien Garden in Koto ward is a perfect example of traditional Japanese landscaping, and a quiet retreat.
Kiyosumi Teien Garden 清澄庭園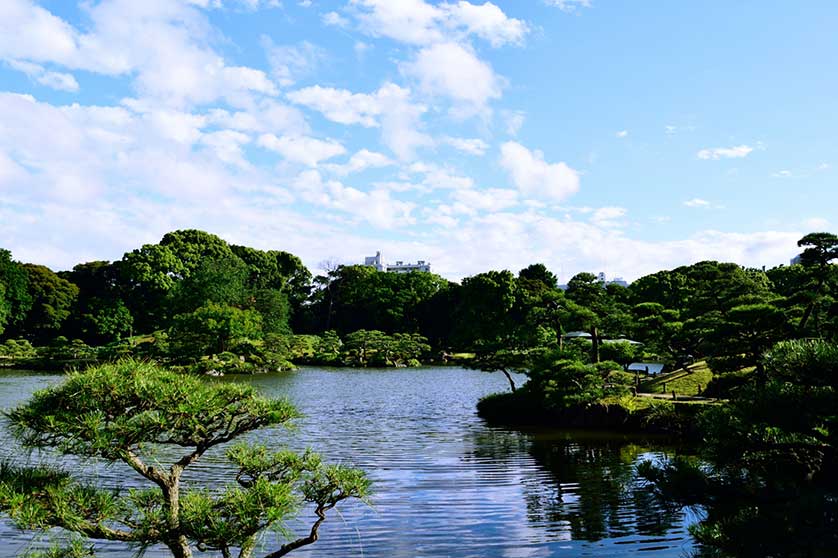 Kiyosumi Teien Garden in the rainy season
Kiyosumi Teien Garden, the landscape gem of Tokyo's Koto ward in the Kiyosumi-Fukagawa district, is an example of an ancient daimyo's (feudal lord's) pleasure ground. Kiyosumi Gardens are superbly laid out and are an impeccably kept jewel of Japanese landscaping. Kiyosumi Gardens are set out in what is called the sukiya style: i.e. a pond inhabited by birds and with three small islands.
History
The land is said to originally have been part of the property of an Edo period (1603-1868) merchant which was then bought by a founder of the Mitsubishi group, Yataro Iwasaki.
In 1878 Iwasaki developed it into a garden for entertaining guests and favored employees, importing 55 massive stones from all over Japan for the landscaping. Mitsubishi donated it to Tokyo in 1932, in which year it was opened to the public. It became one of Tokyo's official Scenic Beauty Spots in 1979.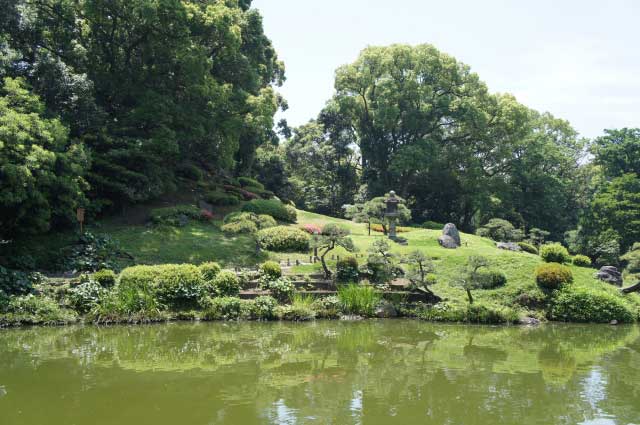 Kiyosumi Teien Garden, Tokyo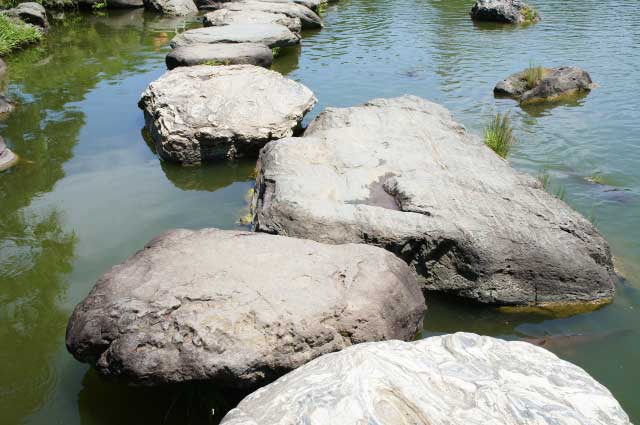 Kiyosumi Teien Garden, Tokyo
Layout
Kiyosumi Teien Garden features a large artificial pond with a rest house in the middle. It is surrounded by finely manicured lawns with stepping stone paths.
The great slabs of stone that form the bridges make for a closer view of the multitude of various species of bird life, huge multicolored carp, and turtles that inhabit the gardens. Because they are fed so liberally by visitors, the wildlife here is exceptionally tame, giving it all the more the feel of a tiny oriental Eden.
At the north end of the gardens is the Taisho Memorial Hall, which played a part in the funeral of the Emperor Taisho (Yoshihito, August 31, 1879 December 25, 1926). It was rebuilt in 1992.
The flora of the gardens is at least as diverse as the fauna, and includes cherry trees, plum trees, black pines, hydrangeas, irises, azaleas, daphnes, camellias, and more.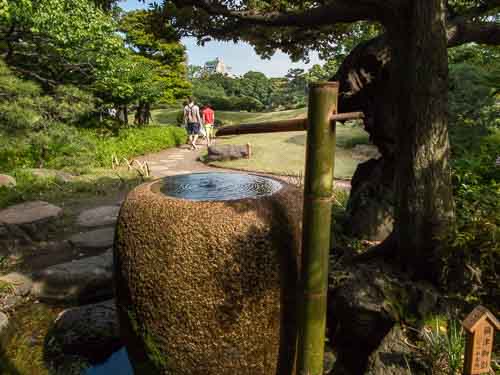 Stone water trough in Kiyosumi Teien Garden.
The Gardens merge with the adjacent Kiyosumi Koen Park, just beyond the main pond and behind a stone memorial to the great haiku poet Basho, inscribed with his most famous poem. (More about Basho in Fukagawa) Here you can view an iris garden (blooms in June) and sit on a bench amongst the cluster of cherry trees (bloom in March and April).
2 & 3-chome, Kiyosumi, Koto-ku, TokyoOpen: 9am-5pm (last entry 4:30pm). Closed from Dec 29-Jan 1.Entrance: 150 yen for adults.
Hours
9am to 5pm. Last entry 4.30pm.
Open every day except between December 29 and January 1.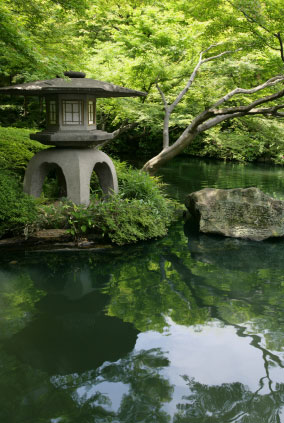 Kiyosumi Teien Garden, Tokyo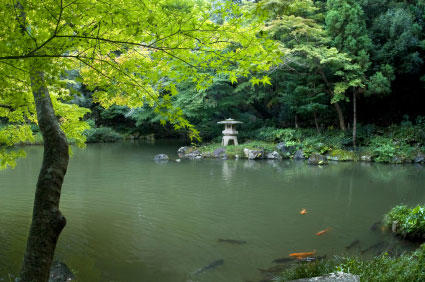 Kiyosumi Teien Garden, Tokyo
Admission
150 yen
Kiyosumi Teien Gardens2 & 3 chome, Kiyosumi,Koto-ward, Tokyo 135-0024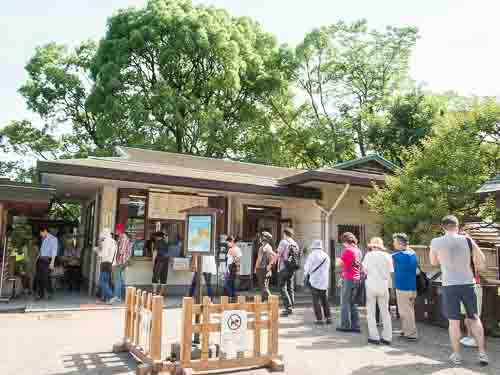 Entrance to Kiyosumi Teien Garden, Tokyo
Access
From Kiyosumi-shirakawa station (Oedo subway line), Exit A3
From Kiyosumi-shirakawa station, (Hanzomon subway line), Exit A3.
Go left out of Exit A3, go about 25 meters to the next intersection and turn right (crossing the road). Walk about 100 meters down the street that goes off the main road and the entrance to the park is on your left.
YouTube video of Kiyosumi Teien Gardens
Book Hotel Accommodation in Tokyo Here
All the themes of the city