How to live in a Japanese house
日本の家で暮らす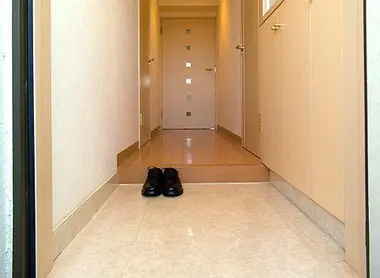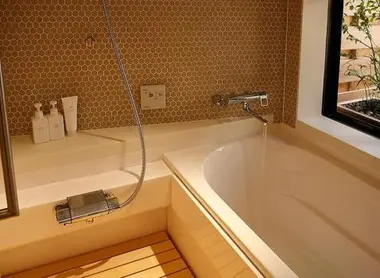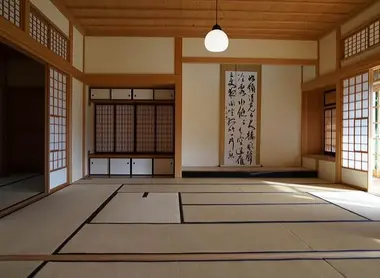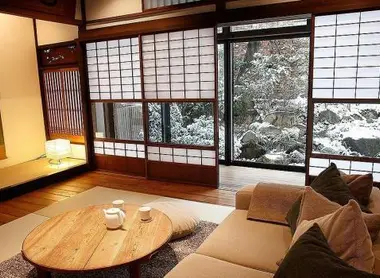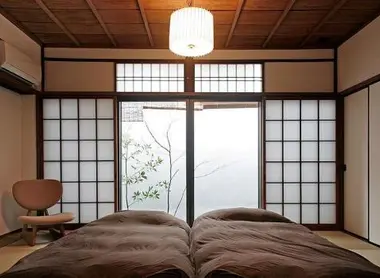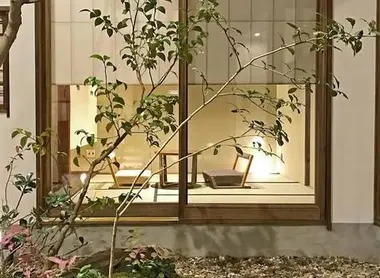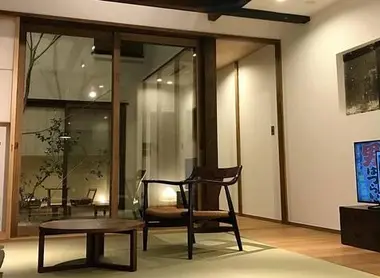 What are the habits and customs in a traditional Japanese house
Interested in renting a house in Japan, but first learn the habits and customs. Here is a short guide and glimpse of how the Japanese live daily.
The Japanese house: a mixture of comfort and Japanese traditions, synonymous with rules to be respected. Here are the main ones:
Shoes prohibited!
It is inconceivable for a Japanese to enter the house with his shoes on. It is the golden rule: they are removed in the space called genkan (entrance hall). In a country where people live a lot on the ground (especially on tatami mats which cannot be cleaned like tiles), this practice is understandable for reasons of hygiene.
A sacred interior
But it is not the only reason. The Japanese are also very sensitive to the opposition inside/outside: this is the concept of uchi and soto in Japanese. Taking off your shoes when entering is, therefore, a matter of respect. Note that you will be asked to remove your shoes also in many temples. This is also the case in schools, where students put on indoor shoes when they arrive. Remember to wear your best socks!
The bathroom
Japanese houses have equipment that does not fail to surprise foreign visitors. The main surprise lies in the bathroom (shower rooms are very rare): there will be a bathtub, but you must not wash in it! The Japanese shower in the space is located at the foot of the bathtub and this is only used to relax, once it is clean.
Toilet
Another central place in the house: the toilet. Traditionally, you have to change your slippers when entering the toilet using those that are available there. Many foreigners make the mistake of coming out of the toilet with the slippers dedicated to this room! In addition to the high-tech toilets (bidet, heated seat, etc.), there is an ingenious idea: a mini sink above the toilets to wash your hands with the water that will be used to flush the toilet.
The kitchen
You will not find an oven there, but often a grill for fish or toast. Japanese cuisine includes several typically Japanese utensils used to make all types of dishes. Almost all of these dishes are eaten with chopsticks, which require skill but also a few rules to follow.
Garbage
Japan attaches great importance to sorting waste. These are separated into combustible and non-combustible. Cans, glass bottles, and plastic bottles are also sorted. The regulations may differ depending on the city, find out from our Travel Angel, who will tell you what to do. This will save you trouble with the neighborhood.
The noise
Japanese houses have poor sound insulation. So be sure to limit the decibels and keep a reasonable noise level during your stay, day and night.
Watch your step!
The stairs in Japanese houses are often steep and narrow. Some would not correspond to French standards, for example. So be careful when descending. Another peculiarity linked to the architecture of the houses: the ceilings are often low. Enough for the tallest among you to bang your forehead. Be careful to look carefully in front of you, therefore!
The bedroom
Traditionally, the Japanese sleep on futons. If you want to try your hand at this type of sleeping, don't forget to fold up and put away your futon every morning. A Japanese habit synonymous with saving space, not insignificant when you know the narrowness of some Japanese houses.
Some other peculiarities of the Japanese house: the washing machines only use cold water. And you dry your clothes on a long rod that you hang on hooks on the terrace.
Related expressions
Finally, if you want to live the Japanese way to the end, have fun using expressions related to the habitat. In a Japanese household, the person coming home will announce, often from the hallway: tadaima or "Here I am!" Even if the house is empty. On the other hand, if the other members of the family are present, they will answer okaeri(nasai), which means "Welcome back home!".
When invited to someone's house, you will have to say ojama shimasu ("I will disturb you") when you walk through the door. Don't forget to apologize again for the inconvenience when leaving the house: ojama shimashita (past form).
Did you know? You can rent traditional Japanese accommodation for your vacation!
How to rent a house in Japan? Japan Experience offers a Japanese house rental service in Kyoto, Tokyo, Kanazawa, and Takayama. These can accommodate up to 6 people and offer you an ideal setting to discover the country, its culture, and its people.
To help you once there, Travel Angels will be waiting for you upon your arrival and will assist you during your stay. Local spots, habits, customs, directions, use of household appliances: take advantage of our resources and we'll answer all of your questions!
All the themes of the city