Home Café
@ほぉ~むカフェ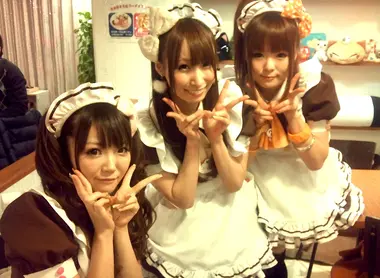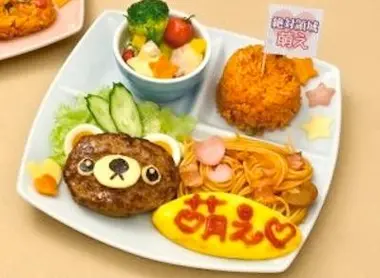 "Welcome home master!"
In the electric Akihabara, do not hesitate to stop at Home Café, where waitresses dressed as maids serve you coffee or snacks to the sound of "okaerinasai!" ("Welcome home!").
Taken aback by this young woman in an incongruous outfit who is distributing flyers at the subway exit, you let yourself be approached and she invites you to take a break in a maid café. Why not? You will be welcomed as a king customer, like a goshujinsama, a "master" or Ojōsama, "mistress".
Having made their appearance in the 1980s, maid cafes consecrate otaku culture, that of a generation of young introverts who are passionate about manga, video games and other collections of figurines. On five levels, the meido kissa - the Japanese name - of @ Home Café, comes alive in a colorful and somewhat artificial atmosphere, with many smiles, and thousand of attention to detail and pampering. From the very traditional service of the unassuming maid to the choreography of waitresses during the lottery, everything is set for you to be at ease.
The first floor has a boutique, another has a "classroom" setting, while on the last level, the atmosphere is more "Japanese style" with tatami mats and waitresses in yukata. A fun café!
---
Address, timetable & access
All the themes of the city