Demachiyanagi Station
出町柳駅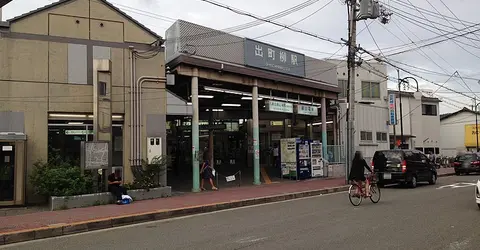 Demachiyanagi Station: read a guide to Demachiyanagi Station in Kyoto which connects to the Keihan and Eizan lines.
Demachiyanagi Station in north central Kyoto is the Kyoto terminus of the Keihan Main Line for trains to Sanjo Keihan Station and Shijo Keihan Station in Kyoto and on to Kyobashi and Yodoyabashi Stations in Osaka via Yodo and Hirakata. Yodoyabashi and Kyobashi connect with the Osaka subway system and Kyobashi Station with the Osaka Loop Line.
Demachiyanagi is also the terminus for the Eizan (Eiden) Line to Kurama and Kibune in the northern hills of Kyoto with stops at Mototanaka, Chayama, Ichijoji, and Shugakuin before the line splits at Takaragaike Station. The Kurama Line continues north to Kibune and Kurama with the Eizan Main Line heading east to Yase-Hieizan-guchi, with connects to the Keifuku Cable Car and Hieizan Ropeway to reach Hiei-Sancho Station on the top of Mount Hiei - about a 20-30 minute walk from Enryakuji Temple.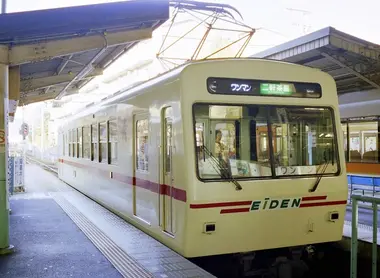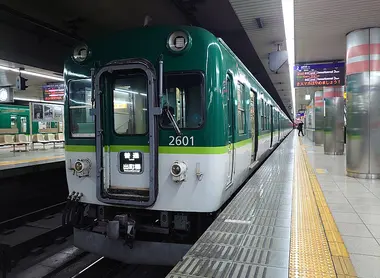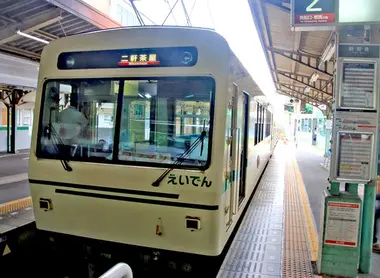 The Keihan platforms are located underground while the Eizan station is above ground.
Demachiyanagi Station is convenient for the Imperial Palace grounds, Kyoto University, Doshisha University and for strolling the Kamo River. Close to Hyakumanben are a number of academic book shops and Chionji Temple which has a monthly fleamarket on the 15th of the month.
It is possible to hire bicycles near the station and there are a number of cheap cafes and eateries here as the area is popular with students.
On the north west corner of Hyakumanben is a long established public bath or sento popular with locals and Kyoto University students.
Local Kyoto buses which run past Demachiyanagi Station are the numbers #102 #203, #201 and #17 which all run east-west along Imedagawa dori. Bus #4 runs north-south from Kamigamo Shrine to Kyoto Station.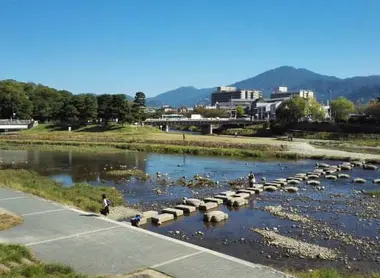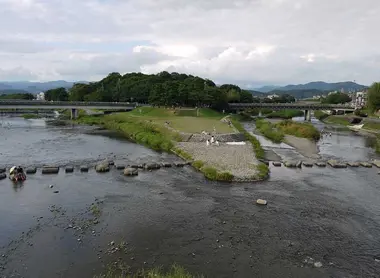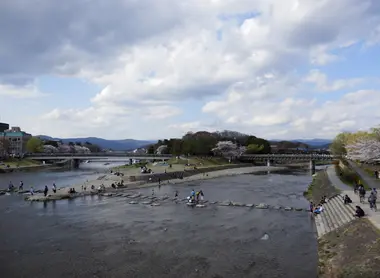 Hotels near Demachiyanagi Station
There are a number of hotels and guesthouses near Demachiyanagi Station including Guesthouse Hyakumanben Cross and the Riverte Kyoto Kamogawa. The area is very convenient for conferences at Kyoto University.
All the themes of the city