Kyoto University
Read a page about Kyoto University. Kyoto University (Kyodai) is Japan's most academically free university. Kyoto University also has had more Nobel prize winners than any other Japanese university.
Kyoto Guide: Kyoto University
What's on right now in Tokyo & Kyoto
Kyoto Area Guide: Kyoto University 京都大学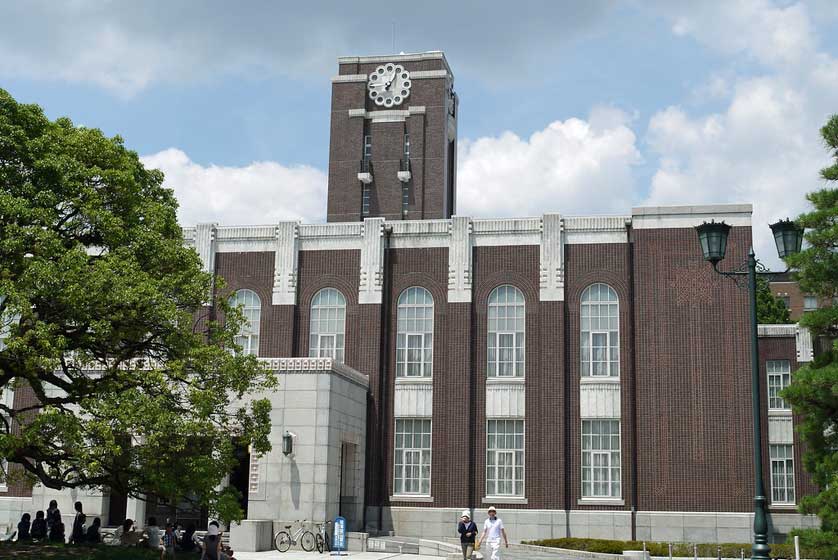 Kyoto University Hyakumanben campus, Kyoto, Japan
In one of the key hierarchies that dominates Japanese life - university ranking - Kyoto University is the number two school, Tokyo University being the Mount Olympus of Japanese education.
History of Kyoto University
Both students and faculty at Kyoto University ("Kyoto Daigaku" or "Kyodai") would however beg to differ. Though Tokyo and Kyoto are both former Imperial universities founded in the Meiji Period - Kyoto in 1897 - and until recently were national universities of the highest rank (national universities in Japan were made non-public institutions in 2004), the similarities end there.
Tokyo is the training ground for the ruling class. Its Law Faculty in particular is a stepping stone into the ministries, mainly finance, that control the nation's purse strings. Tokyo therefore tends to attract and produce conservative, status-seeking, ambitious young people.
Kyoto also sends a fair share of students to the various ministries in Tokyo; however, it prides itself primarily on being non-conformist and academically free.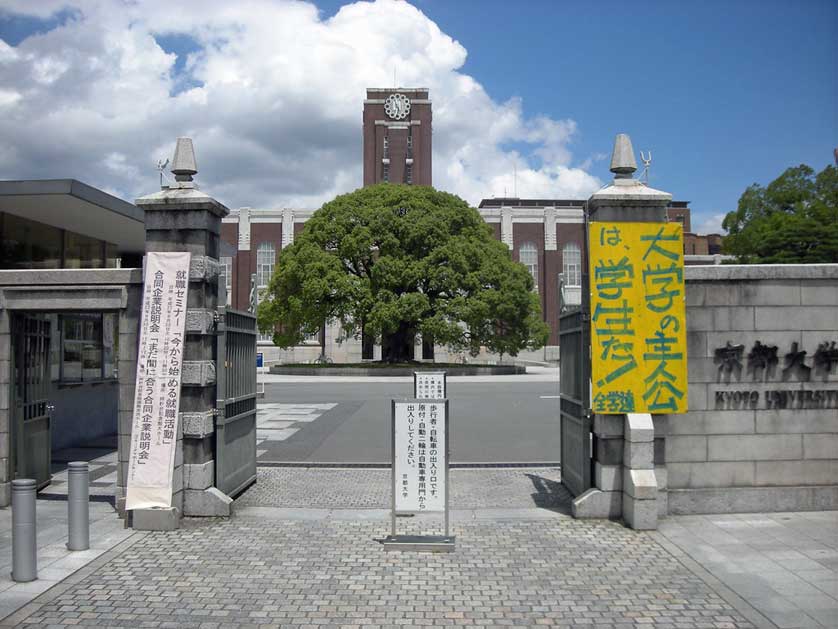 Main entrance, Kyoto University, Japan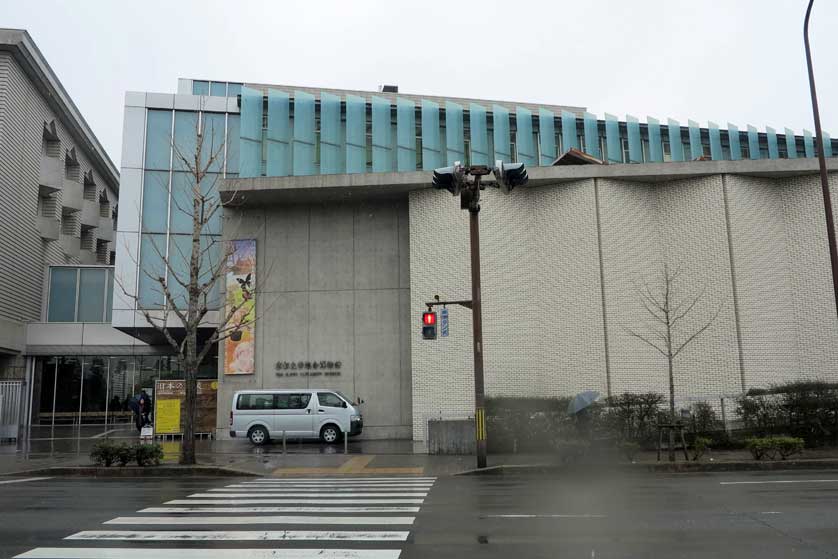 Kyoto University Museum, Kyoto University, Japan
Kyoto University moreover has the greatest number of Nobel Laureates in Japan, eight to date, and a culture of open inquiry. Professor Shinya Yamanaka at the Institute for Frontier Medical Sciences, for example, is only in his 40s but is already being touted as a Nobel candidate. In addition to the Nobel, two Kyodai mathematicians have been awarded the Fields Medal, and Kiyoshi Ito won the Carl Friedrich Gauss Prize.
Another example of freedom that Kyodai prides itself on is its open campus policy. At night, all Japanese universities shut their gates. This includes Tokyo, which leaves open only two of its 30+ gates after classes end. To go onto a Japanese campus late at night is quiet and creepy.
Kyoto, in spite of some recent criminal acts after hours on campus, keeps all of its gates open at night. This encourages late-night study, easy access to labs for graduate students, activity on campus, and freedom of movement. Police however are not allowed to enter the campus without the prior approval of the university. In the event that the cops do get approval, they must be accompanied by students at all times. The students are there to monitor the police.
The university's main campus, in Yoshida, sits at the foot of the mountains in eastern Kyoto and is adjacent to Yoshida Shrine. Its best-known building is the clock tower. This was the site of massive demonstrations in the late 1960s.
The main campus is within walking distance of Kyoto's museum area, in Okazaki, and the Kyoto Zoo.
Kyodai has a total of three campuses: the Main Campus in Yoshida, an Uji Campus, and a new campus in Katsura, in the western part of the city. Uji has some labs; the graduate department of engineering is located in Katsura.
Kyoto University has 5,000 faculty and 22,000 full-time students.
The most highly regarded departments are Math, Physics, Medicine, Southeast Asian Studies, and the Primate Research Institute.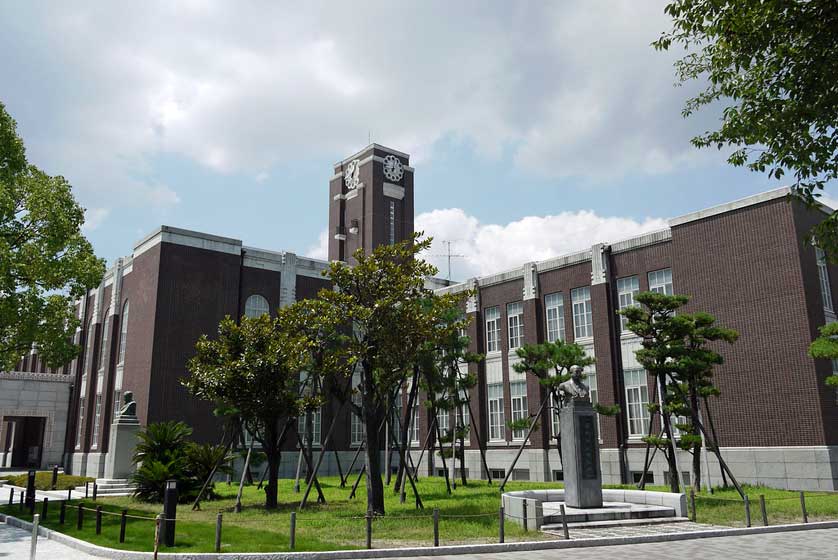 Kyoto University, Japan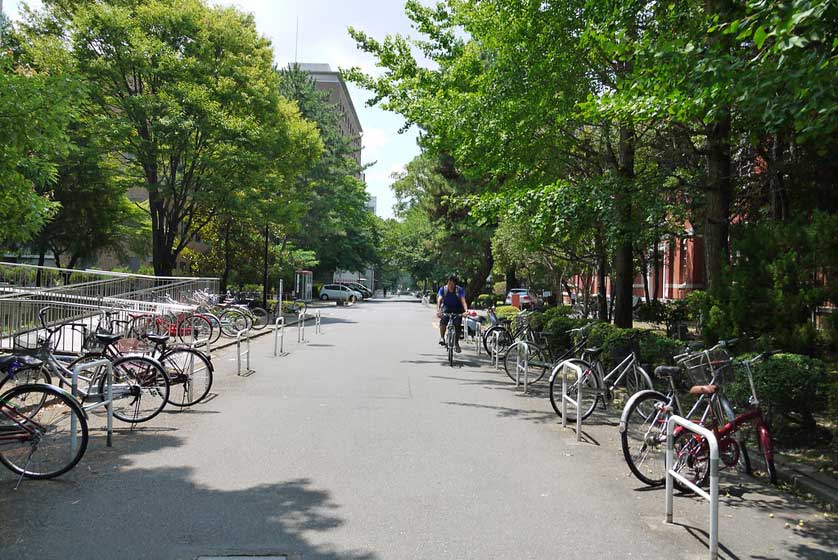 Kyoto University campus, Kyoto, Japan

Kyoto University Museum
Kyoto University Museum on the Hyakumanben (Yoshida) campus is the oldest university museum in Japan and has a valuable collection spanning humanities, natural history and engineering.
The collection includes historical documents, maps and archaeological and ethnological materials. The natural history section has both stuffed animals and their skeletons, fossils, dried plants, minerals and ores. The engineering section has architectural models of famous buildings, machines, blueprints and various scientific instruments.
The museum also hosts various temporary exhibitions. Admission is 400 yen for adults, 300 yen for high school and university students and 200 yen for elementary and junior high school students.
Kyoto University Museum is open Wednesday to Sunday 9 am-4.30 pm (last entry 4 pm); The museum is closed December 28-January 4.
Kyoto University (kyoto-u.ac.jp)
Tel: 075 753 7531 (General inquiries)
Kyoto University Campus Access
From Kyoto Station, take either the #206 city bus bound for Kitaoji Bus Terminal via Higashiyama St. Get off at "Hyakumanben." You can also take the #17 bus bound for Ginkaku-ji via Kawaramachi St. Get off at "Kyodai Nogakubu-mae." Kyoto buses #3, #31, #201 and #203 are also convenient.
From Marutamachi Station or Demachiyanagi Station, on the Keihan railway line, it is a 10-15 minute walk to the main campus at Yoshida.
For a full listing of Kyoto Museums & Art Galleries click here

Kyoto University Hyakumanben campus, Kyoto, Japan

Book Hotel Accommodation in Kyoto Japan
All the themes of the city