Sanjo Keihan Station
三条京阪

Sanjo Keihan Station: read a guide to Sanjo Keihan Station in Kyoto. Sanjo Keihan Station has trains to Yodoyabashi, Uji and Demachiyanagi.
Sanjo Keihan Station in east Kyoto opened in 1915 and is the main station in Kyoto for trains to Yodoyabashi Station in Osaka on the Keihan Main Line. Yodoyabashi Station is the nearest station to Osaka City Hall and connects with the Midosuji Line of the Osaka Subway.
The Keihan Line now extends to Demachiyanagi Station to the north on the Oto Line, where it connects with the Eiden Line heading to Kyoto's northern suburbs and Kibune and Kurama in the northern hills.
Trains from Sanjo Keihan also connect to Uji (for Byodoin Temple) changing at Chushojima for the Keihan Uji Line.
Sanjo Keihan Station intersects with Sanjo Keihan Subway Station on the Tozai Line of Kyoto Subway, running east-west across the city.
Sanjo Station is also a local bus terminal with Kyoto city and local buses starting here including numbers #5, #10, #11, #12 and #59. Buses 10, #11, #12 and #59 come north from Shijo Kawaramachi Station.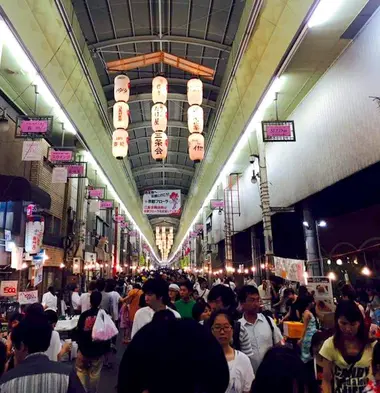 Around Sanjo Station
Sanjo Keihan is handy for visiting nearby Gion and Heian Shrine and for getting to the temples of Higashiyama - change to the Tozai Line and continue to Keage for Nanzenji and Konchi-in. Chionin Temple, Yasaka Jinja and Maruyama Koen are best reached from the next stop south - Shijo Keihan.
There are a number of bars and eateries on Sanjo dōri near the station including the long-lived, British-style Pig & Whistle Pub. The area around the station is one of Kyoto's liveliest entertainment areas. Kiyamachi, the heart of this area of bars and restaurants is closeby.
Other local landmarks include the statue of Takayama Hikokuro just before Sanjo Bridge over the Kamogawa River.
The former Kyoto Kyouen development near the station included a number of good restaurants and stylish shops set around a traditional Zen-style rock and water garden. It closed, however, in 2016.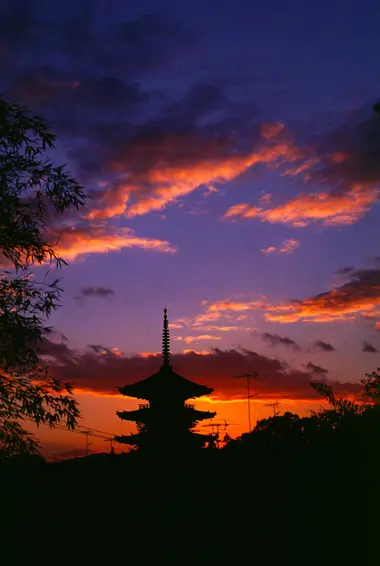 Discover Kyoto by bike
All the themes of the city