Kanda Station Tokyo
神田駅 東京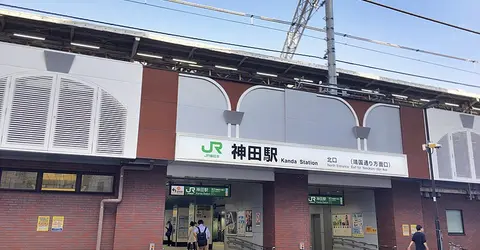 Kanda Station: read a guide to Kanda Station in Tokyo on the Yamanote, Chuo, Ginza subway and Keihin-Tohoku lines.
Kanda Station is located in Chiyoda-ku in central Tokyo.
Kanda Station is on the circular Yamanote Line, the Chuo Line, the Keihin-Tohoku Line from Omiya in Saitama Prefecture to Yokohama in Kanagawa Prefecture and the Tokyo Metro Ginza Line of Tokyo Metro.
Connections from Kanda Station
Kanda Station, now operated by JR East, opened in 1919 and is the elevated section of the station. There are connections on the Yamanote Line to Tokyo Station, Hamamatsucho (for Haneda Airport), Shinagawa, Shibuya, Shinjuku, Ikebukuro, Nishi-Nippori, Nippori, Ueno, Akihabara and Harajuku.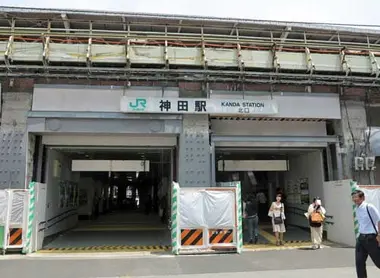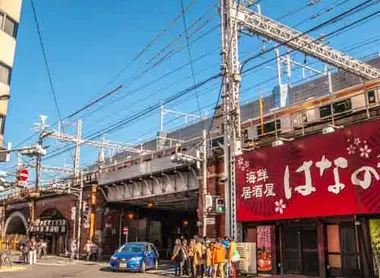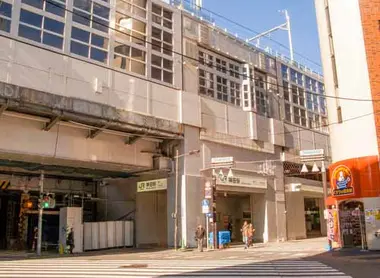 The Chuo Line connects Kanda Station with Tokyo Station, Ochanomizu Station, Shinjuku and Takao.
The Keihin-Tohoku Line connects Kanda to Kawasaki and Yokohama to the south and Omiya in Saitama to the north.
The Ginza Line runs through Kanda from Shibuya to Asakusa Station.
Attractions Near Kanda Station
The Kanda area has a lively shitamachi feel around the station. The Mitsui Memorial Museum is a short walk from Kanda Station.
Akihabara, the bustling center of Tokyo's electronics, home appliance and nerd culture (cosplay, dojinshi, gaming, etc.) scene is just one station north of Kanda Station on the Yamanote Line, or a 10-minute walk.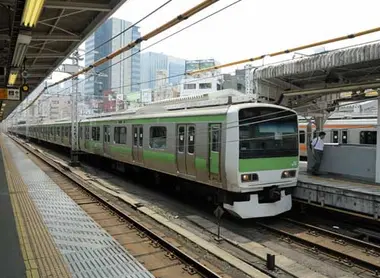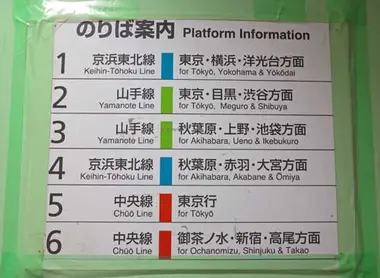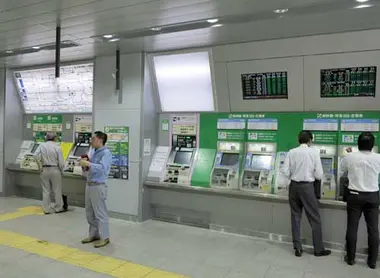 Hotels Near Kanda Station
The Kanda area is a good place to base yourself on any stay in Tokyo being only one stop north from Tokyo Station. Choose from a number of good value accommodations in Kanda including the The Hotel Mystays Kanda with kitchenette and microwave in each room, and the Hotel Villa Fontaine Otemachi with its reasonable mid-range prices, stylish rooms and video-on-demand TVs. Just west of Kanda Station are the Grand Central Hotel with its wired internet connections in every room (as opposed to just Wi-Fi), and the very reasonably priced (but very popular - so be in quick) New Central Hotel.
All the themes of the city