ASPAM Aomori
ASPAM is a multi-functional building in Aomori city, that showcases Aomori Prefecture's culture and produce.
ASPAM アスパム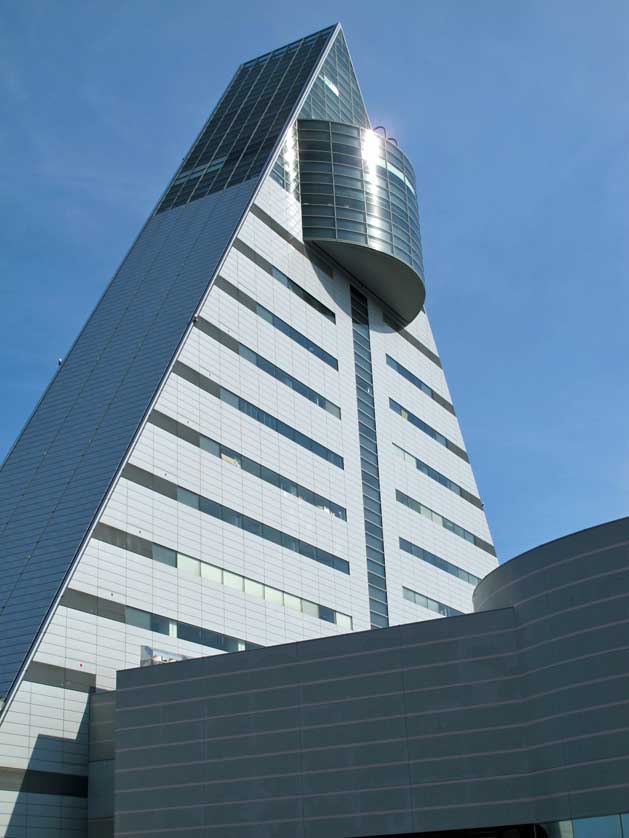 ASPAM Building, Aomori
The A-shaped Aomori Prefecture Tourist Center (ASPAM) on Aomori waterfront is a landmark of this northern city and was completed in 1986.
ASPAM is a 76 meter tall building symbolizing the first letter of Aomori Prefecture and Aomori city and is a multi-use structure introducing Aomori's local food and handicraft products and the prefecture's many tourist attractions.
ASPAM contains souvenir and craft shops selling Aomori's signature products: apples, of course, sake, rice crackers (senbei), embroidery, kokeshi dolls, woodwork and lacquerware goods.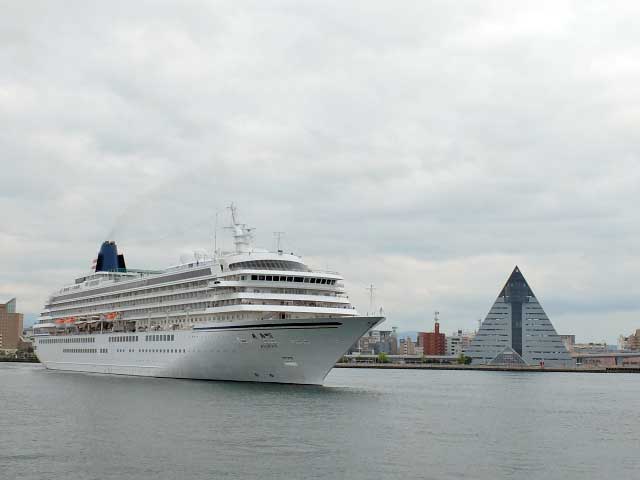 Aomori Prefecture Tourist Center (ASPAM), Aomori & cruise ship in Mutsu Bay
ASPAM has a restaurant floor with local ramen, curry and donburi on the menu, an observatory on the 13th floor with fantastic views out over Mutsu Bay, a panorama film room showing video of Aomori's famous Nebuta Festival, a Municipal Hall with photographic panels introducing the nature of Aomori Prefecture and two performance spaces, where you may hear local musicians performing Tsugaru jamisen (shamisen) and other folk music.
Useful for visitors to Aomori is the tourist information office inside ASPAM which also has discount tickets on offer for local events as well as information in English, Chinese and other languages.
ASPAM along with the adjacent Aomori Bay Bridge is illuminated at night in a colorful light show.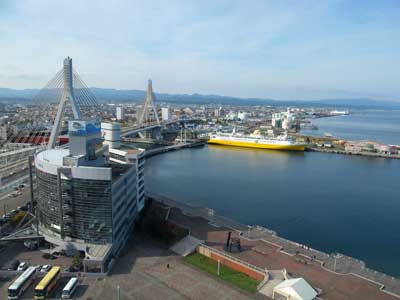 View of Mutsu Bay & Hakkoda Maru from ASPAM, Aomori, Aomori Prefecture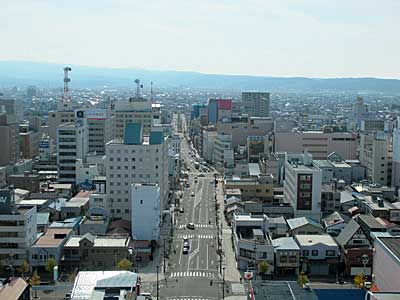 Aomori's cityscape from the observation deck of ASPAM near Aomori Station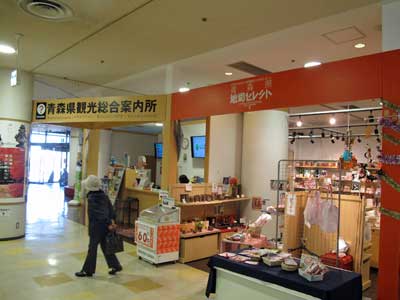 The ASPAM Building contains a Tourist Information Office.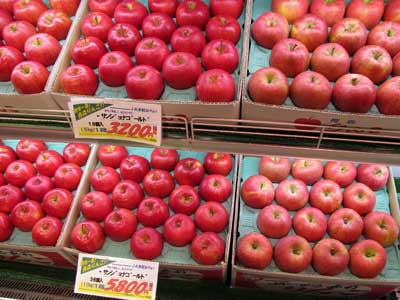 ASPAM showcases Aomori's local produce.
Access - Getting to ASPAM
ASPAM1-1-40 YasukataAomori 030-0803Tel: 017 735 5311
ASPAM is a short walk from Aomori Station on the waterfront near to Wa Rasse, A-Factory and Aomori Bay Bridge. ASPAM is also a stop on Aomori city's Nebutan-go loop shuttle bus.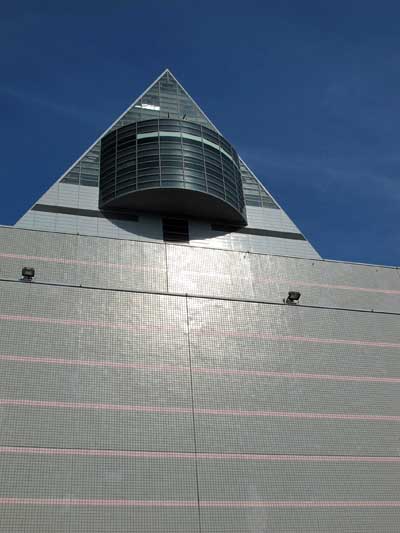 The ASPAM building gleaming in the sun.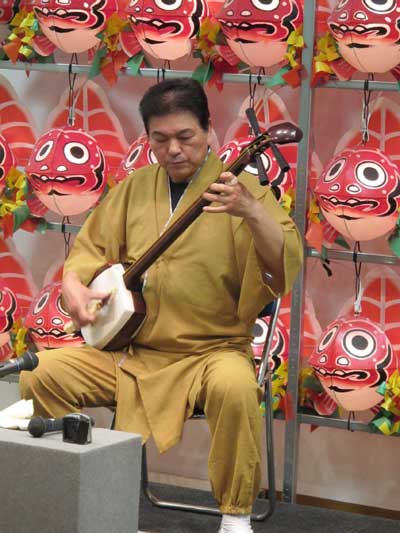 ASPAM often stages performances by local artists.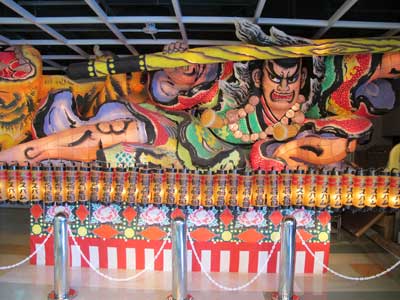 Nebuta Festival float at ASPAM.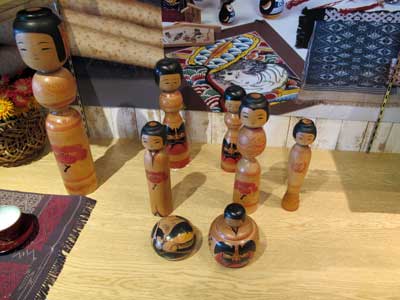 Kokeshi dolls, ASPAM, Aomori.
Maps of Aomori
Tsugaru jamisen, ASPAM, Aomori
Book Hotel Accommodation in Aomori
All the themes of the city