Shirakami-Sanchi
Shirakami-Sanchi is a UNESCO World Heritage site of ancient Beech forest that straddles Aomori and Akita prefectures in the Tohoku region of northern Japan.
Shirakami-Sanchi 白神山地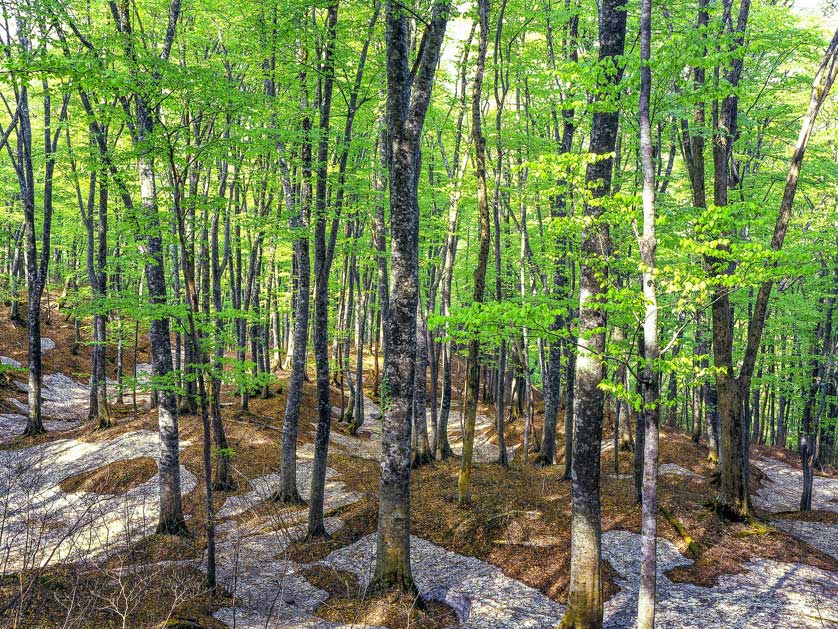 Shirakami-Sanchi beech forest
Shirakami-Sanchi is a UNESCO World Heritage Site covering parts of both Akita Prefecture and Aomori Prefecture.
The UNESCO World Heritage core area is a 321-acre virgin forest of Siebold's beech trees that once grew throughout the Tohoku region of northern Japan.
The Shirakami Mountains, consisting of deep valleys, steep, forested mountain flanks, ridges and summits, that rise to over 1,232 meters at the top of Shirakami-dake. They form an important water catchment area in northernmost Honshu.
The largely trackless forest is home to black bears, Japanese macaque monkeys, the serow (mountain goat) and many species of birds including rare eagles, hawks and woodpeckers. Encroaching Sika deer are considered a threat to the natural habitat and are removed from the area if caught.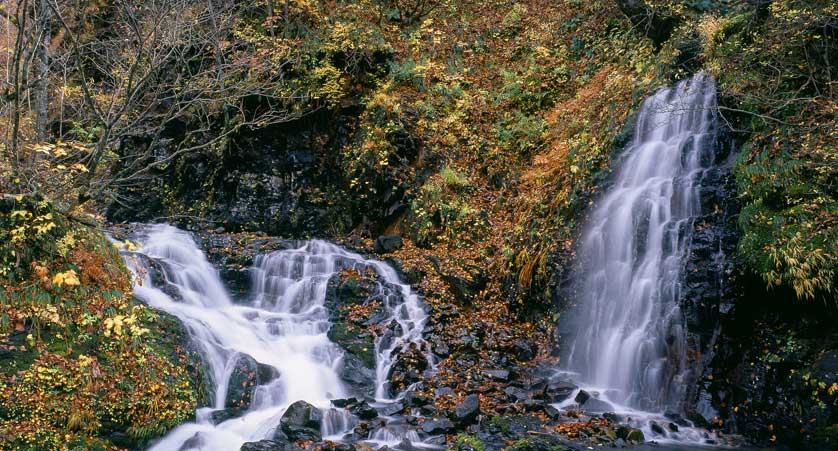 Shirakami-Sanchi waterfall, Tohoku region, Japan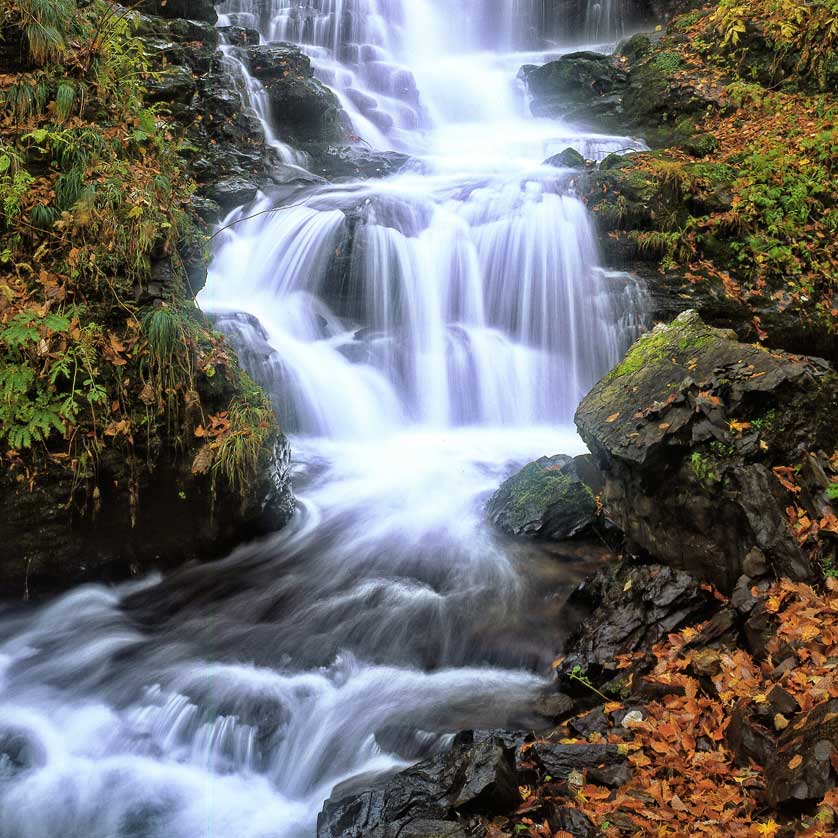 The Anmon Falls in Shirakami-Sanchi are one of the top attractions of this beautiful part of northern Japan
UNESCO World Heritage Core Area
To visit the core area a permit is required from Forest Management. These must be obtained by mail at least a week in advance or in person from one of the several Forest Management Offices in the area.
See the Shirakami-Sanchi World Heritage Conservation Center in Fujisato website for further details: tohoku.env.go.jp/nature/shirakami for further details.
Within the Shirakami Mountains but outside the core UNESCO World Heritage Site are several, spectacular hiking trails.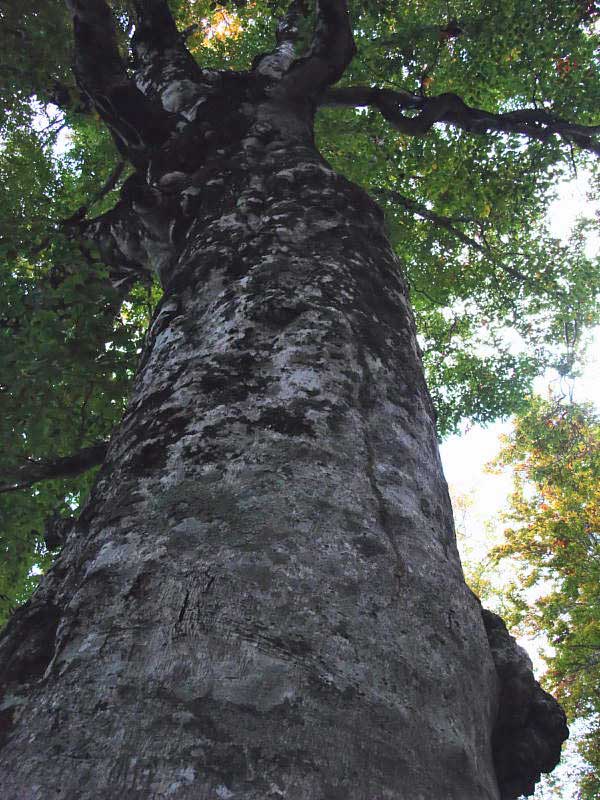 Beech tree in the forest, some of the trees are hundreds of years old
Attractions
The Anmon Falls (暗門滝) are three waterfalls in the north eastern part of the mountains. They can be reached in about 90 minutes from the start of the trail which is open from around May to November. The falls range in height from 26 to 42 meters.
Nihon Canyon is an area of colorful rock walls close to the Juniko (see below).
Juniko (十二湖; Twelve Lakes) are several small lakes and ponds on the Sea of Japan side of the mountains. They are connected by walking paths and are at their most beautiful in the fall leaf viewing season.
The tallest peak in the mountains, Shirakami-dake (白神岳), can be hiked from Shirakamidake Tozanguchi Station on the JR Gono Line. Shirakamidake Tozanguchi Station is just over an hour from Noshiro by train. To reach the peak and return to the station would take about 8-9 hours.
Mount Fujisato-Komagatake (藤里駒ヶ岳) and Tanashiro Swamp (田苗代) are close to each other. There is a boardwalk running through the picturesque marsh. Both spots, as well as nearby Dairakyo Gorge, can be reached from Route 317 on the eastern side of the mountains.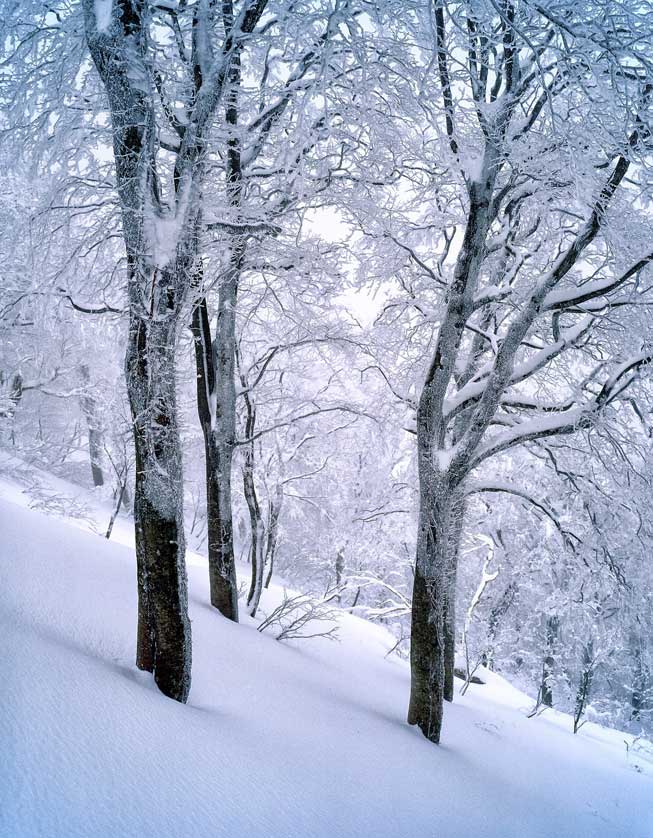 Beech trees with winter snow in the Shirakami-Sanchi region of north west Tohoku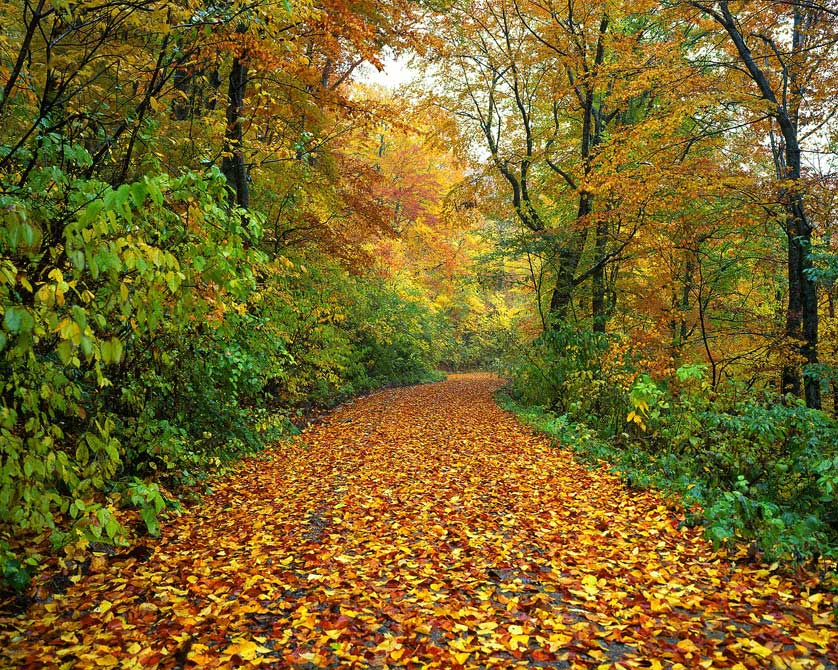 Shirakami-Sanchi with autumn leaves
Access
The area is remote and probably best reached by hire car. From Hirosaki drive south west on Route 28. Route 101 runs up the coast. Route 137 runs east then north to the area from Noshiro city.
If coming by train the best starting points are Hirosaki in Aomori or Noshiro in Akita. Both stations are on the scenic JR Gono Line. Noshiro is about an hour by train from Akita Station in Akita city. Hirosaki Station can be reached in about 45 minutes by train from Aomori Station.
From Hirosaki, Konan Bus (www.konanbus.com) operate a seasonal service (June-November) to the Anmon Falls and Tsugaru-toge Pass. Journey time is about 90 minutes.
The nearest airport is Odate-Noshiro Airport which has flights to Itami Airport in Osaka and Haneda Airport in Tokyo.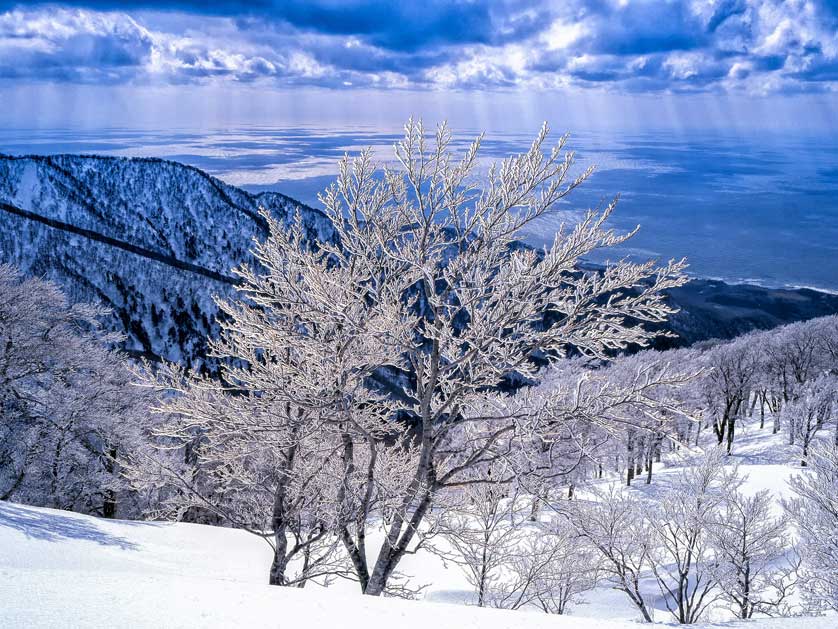 Shirakami-Sanchi in winter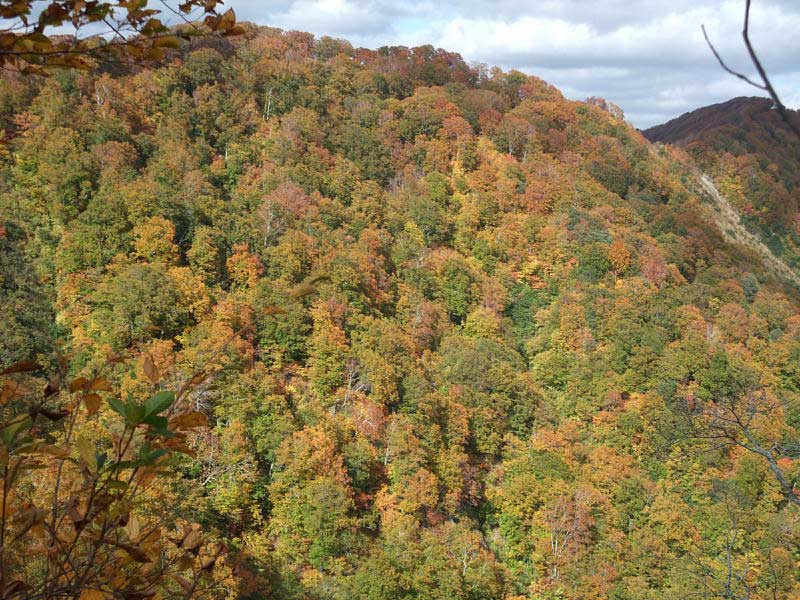 Shirakami-Sanchi in autumn when the hills are alive with glorious colors
Map
Book Hotel Accommodation in Akita
All the themes of the city