Kitsuki Town
杵築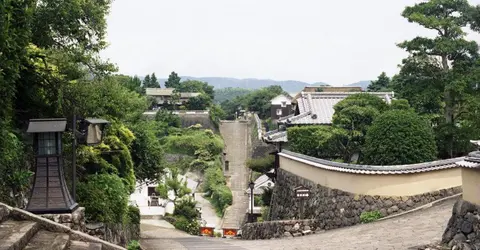 The little Kyoto of Kyushu
In Oita Prefecture, the small town of Kitsuki is worth a detour if you are passing through the region, especially to see Beppu. Go for an afternoon stroll through its narrow streets typical of the Edo period...
The city of samurai
Kitsuki is located east of Kyushu , the southernmost island of the Japanese archipelago. The city, located on the shores of the Seto Inland Sea , is marked by its medieval heritage , with its castle, its typical small streets and its samurai houses. The Edo period (1603-1868) still seems present while walking through the streets of the city, organized in "sandwiches". This unique urban plan is characterized by the two districts with the old samurai houses facing each other, each being installed on a hill, the two hills being separated by a long shopping alley.
The city center can easily be explored on foot for a day, the distances between the various sites being reasonable. Kitsuki is nicknamed the "little Kyoto of Kyushu" , and the Japanese and tourists like to walk around the city dressed in a kimono, for a beautiful photo session with an atmosphere of yesteryear.
The bulk of the city tour is at the Suya-no-saka and Shioya-no-saka slopes , with the main street serving the shopping district. On either side of these two bustling arteries, one reaches the old areas where the samurai lived: the main district to the north and that of Minami-dai to the south, stuck to the district of the teramachi temples.
Things to do in Kitsuki
It is possible to visit several of these traditional samurai residences, called bukeyashiki . Two houses are particularly interesting to visit.
First the Hitotsumatsu Villa, built by Sadayoshi Hitotsumatsu, member of the Japanese national parliament. The residence is perched on a hill and offers a superb view of the city as well as the castle. In one of the rooms, you will find koto (Japanese string instrument), available for the more adventurous.
Also, be sure to visit the Nomi family residence , located in the center of the northern samurai district. This beautiful traditional villa is surrounded by greenery, for a quiet visit in the tatami rooms, with a view of the trees. Admission is free , and the house also serves as a tea room.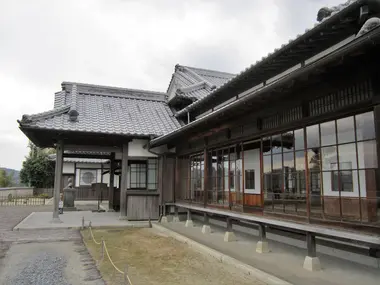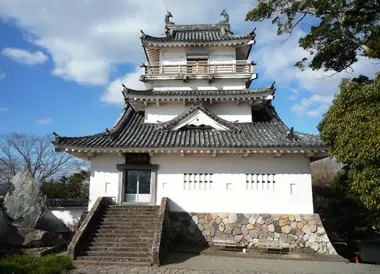 Finally, at the eastern end of town, Kitsuki Castle is the highlight. It was originally built in 1394 , by the Kitsuki clan - more precisely by the 4th daimyo of the city, Kizuki Yorinao - on the Daiyama plateau, facing the Seto Inland Sea. It was unfortunately destroyed by lightning and a fire in 1608. Only the current keep was rebuilt identically in 1970: today, it is therefore the smallest castle in Japan .
Kitsuki is a great outing to learn about the Japanese medieval period, for a day or an afternoon. Quite busy on weekends, the city is fortunately very quiet during the week.
---
Address, timetable & access
Address

Timetable

By JR train, Express Sonic: 15 minutes from Beppu (1280 yen, or €10.5022 minutes from Oita (1,790 yen or €14.60)2 hours from Hakata station in Fukuoka (5,140 yen, around €42)From the train station, access to the city center in 10 minutes by bus, Suya-no-saka terminus (290 yen, €2.37)
All the themes of the city