Urakuen Garden & Joan Teahouse
Urakuen Garden Inuyama 有楽苑と如庵
The Urakuen Garden and the Jo-an teahouse (chashitsu; 茶室) inside the garden is a must-see sight in Inuyama. The garden is a short walk from Inuyama Castle in the grounds of the luxury Meitetsu Inuyama Hotel.
Urakuen is designed as a cha-niwa garden; a garden designed with the aesthetic of the tea ceremony in mind. There are a number of lovely wooden gates with cypress bark roofs, a bamboo grove, stone lanterns, stone paths and moss-covered rocks.
Urakuen Garden, Inuyama, Aichi Prefecture
The Jo-an tea pavilion is a National Treasure and considered one of the finest teahouses in Japan. Jo-an was originally built at Kenninji Temple in Kyoto in 1618 by Oda Urakusai (aka Oda Uraku; 1547-1621), a younger brother of local Chubu area warlord Oda Nobunaga, and a follower of tea-master Sen no Rikyu. In later life Uraku renounced his military past and lived a seclusive life.
The tea house was moved to Tokyo and Kanagawa before finally being brought to Inuyama in 1972.
If you are staying at the Meitetsu Inuyama Hotel or have tea in the hotel cafe, you are entitled to a 200 yen reduction on the entrance fee. A serving of green tea (macha) at Jo-an is 500 yen.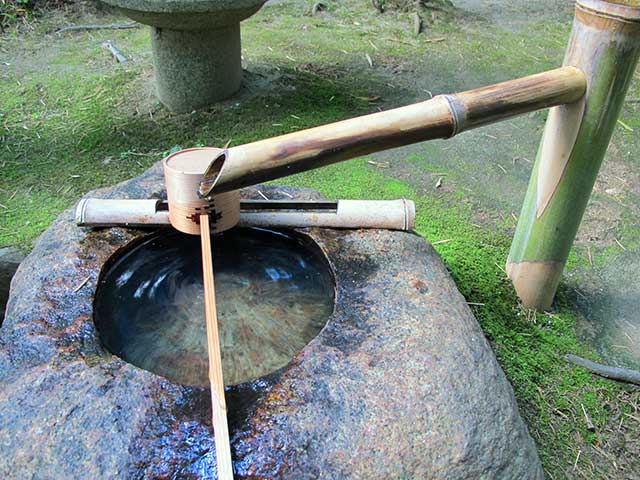 Suikinkutsu Water basin, Urakuen Garden, Inuyama, Aichi Prefecture
Urakusai was a noted teamaster who studied under the great Sen no Rikyu and started his own tea school in Kyoto. With Christian influence on the rise among both the aristocracy and common people in the early 17th century, Urakusai became a closet Christian and there is a possible link between his adopted Christian name of "Joao" and the name of the teahouse Jo-an.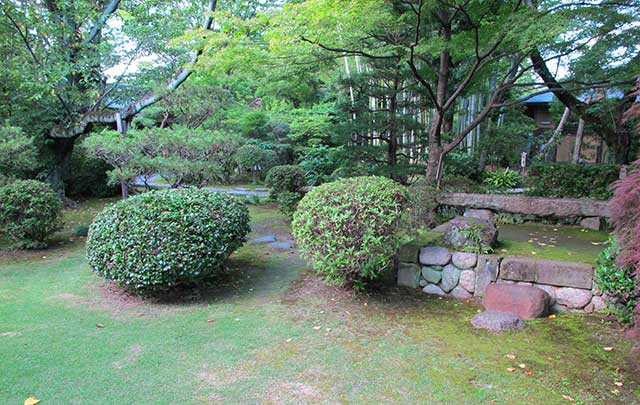 Urakuen Garden, Inuyama, Aichi Prefecture
Urakuen Garden Inuyama
Gomonsaki 1
Tel: 0568 61 4608
Admission 1,000 yen
Meitetsu Inuyama Hotel
Tel: 0568 61 2211
The nearest stations to Uraku-en Garden within short walking distance are Meitetsu Inuyama Yuen Station or slightly further from Meitetsu Inuyama Station. There are regular Meitetsu trains to Inuyama Station from Nagoya Station and Gifu. The journey from both cities takes around 35 minutes by express train, slightly longer by local.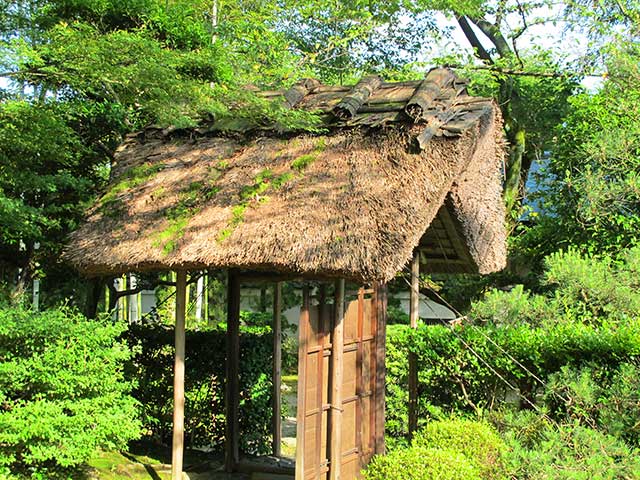 Urakuen Garden, Inuyama
Book Hotel Accommodation in Nagoya Japan
Urakuen Garden & Joan Teahouse: read a guide to the Urakuen Garden & the Joan tea pavilion in Inuyama, Gifu Prefecture.
All the themes of the city