Himeji Central Park
姫路セントラルパーク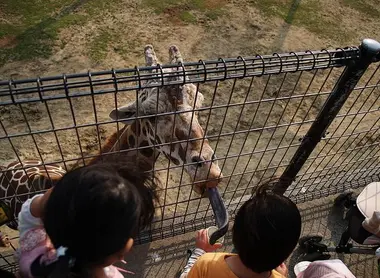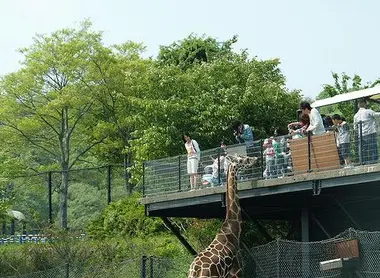 Safari japonais
Himeji, son château et... son parc zoologique qui propose des safaris en véhicule ou à pied mais aussi un parc d'attractions et un pôle nautique.
Himeji Central Park is a great recreational center for families. This zoo offers the safari experience by car or by foot. An amusement park, a nautical center, an ice rink and restaurants complete this pleasant park. In short, it is a modern park that offers a great alternative to the traditional castle and gardens of the city, if you are traveling with children.
Authentic Safari
At Himeji Central Park you can ride a Safari Bus or take a private car into the middle of wild animals roaming free in their natural habitat. 
All kinds of birds and animals are waiting to be discovered during a walking safari in this green park. Even the most rare species such as white tigers and white lions, red pandas and capybaras are here. You can feed animals like giraffes or Hokkaido brown bears, and take beautiful pictures during your safari walk. Kids love petting farm animals, goats, sheep, or having a pony ride. For a great view, take the free Sky Safari cable car that offers panoramic views of the park.
Something for everyone
Himeji Central Park is a park for all ages. 
Between the high speed inverted coaster with a free fall of 35 meters and the Great Poseidon, fans of thrills and fast rides will certainly be satisfied! 
For family fun with children, there are many rides, with legendary names like Pegasus or Albatross, as well as other activities such as live shows, to enjoy as a family. Seven swimming pools are available, one with a 100 meter slide, a 'pirate area' for children, and family relaxation areas overlooking the entire park.
An ice rink in the winter and restaurants complete this remarkable array of facilities, so theres something to do no matter which season you visit. 
---
Address, timetable & access
All the themes of the city