Kurahashi
倉橋島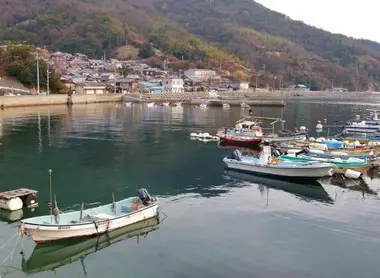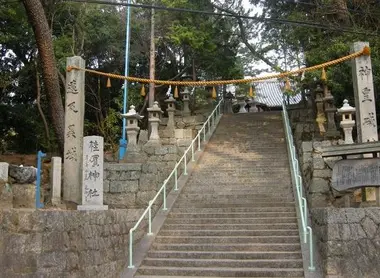 L'île aux 500 pins
Au sud d'Hiroshima, une superbe plage à la réputation légendaire accueille loin du béton et de la cohue, les visiteurs de Kurahashi.
Second largest island in the Seto Inland Sea, Kurahashi, is often eclipsed by the fame of the neighboring island of Miyajima, but it offers visitors wild landscapes away from the crowds.
The island, about 69km², is now best known for its oyster beds (a popular dish of the region ) and its beautiful beaches. Among them is the popular Katsuragahama. This historic beach spot is among the most beautiful in the country and was immortalized in a poem in the Manyoshu. It attracts tourists with its white sands and small pine forest, exactly 500 trees in total, according to legend. This story tells of the beginning of a Japanese envoy's journey from Katsuragahama to Korea in 736. Not far away, a huge torii rises, giving the place a sacred character. It marks the entry of Katsuragahama shrine.
At the Nagato Museum, named after the island's former name, we discover what was once the main activity of Kurahashi: shipbuilding. It houses a replica of a ship intended to carry Japanese envoys to China between the seventh and ninth century.
Kurahashi has merged since 2005 with the coastal city of Kure. Between them: the flamboyant and ingenious Ondo Bridge. In order not to block shipping traffic, the architects have given the height at the bridge by imagining spirals on each side, from which cars would access it.
All the themes of the city