Megahira
女鹿平温泉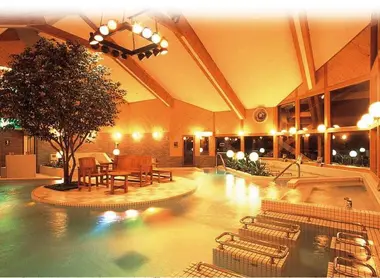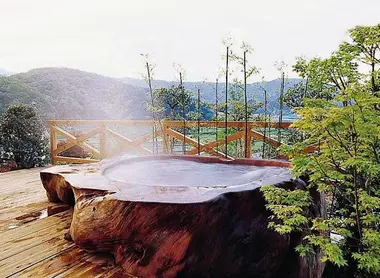 Water-therapy
Outside the walls of the city, perched on the peaks, the Megahira onsen made ​​excessiveness its creed.
There is no excuse up here to escape the hot spring experience. Chaste? The spa has a large mixed bath where the use of swimwear is compulsory, ideal for families and groups of friends. But bathers in search of a true Japanese experience will not be unsatisfied. Several unisex basins offer thermal waters of unparalleled purity.
The strength of the place is its fresh air. In one open-air bath, a piece of a tree 45,000 years old and several meters wide was cut, carved, and converted into bath. The tree is of New Zealand origin, but the liquid it contains is the delicate product of Japan. Immersion in this unique bath brings a world of strength and durability ... the opportunity to wood bathe!
---
Address, timetable & access
All the themes of the city