Nunobiki
布引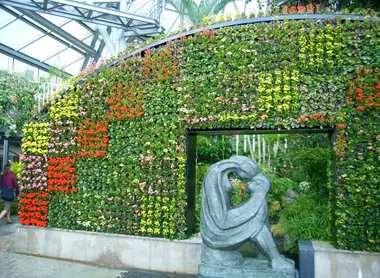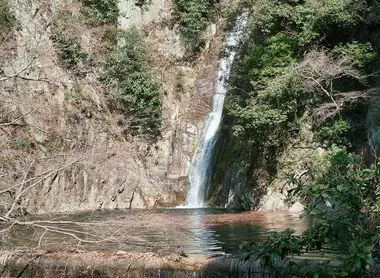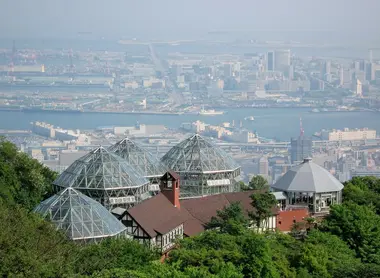 An Enchanted World
The city of Kobe is backed by the Rokko mountain range. On its southwest slope, it features a  40 hectare flower park, easily accessible and with lavish waterfalls, all in a bucolic setting.
Not far from Shin-Kobe station, Nunobiki is a mere stone's throw away from the concrete of the city, and is a haven of peace and greenery for a restful day.
To the top
For more athletic, there are trails up Mt. Rokko, but beware, it's not an easy climb! A little less tiring is the cable car,which reaches the summit in 10 minutes. This is a great opportunity to glide serenely over the large park and enjoy the panoramic views from the cable car compartments. Spectacular views guaranteed!
The Kingdom of flowers
At the top is Nunobiki Herb Garden. The garden's thousands of plant species, both aromatic and colorful, are a delight for the senses. Feel closer to nature by walking in the shade of the trees, contemplating the city while barefoot on the grass. Visitors can also enjoy a drink in one of the restaurants, and buy flower and herb-themed souvenirs at the many shops in the Rest House.
Inspiring waterfalls
Ontaki, Medaki, Meotodaki and Tsutsumigadaki: these are the names given to the waterfalls of Nunobiki Falls. Located around halfway to the summit, and about a ten minute walk from the station, they join the Ida-gawa River. These four falls have inspired poets and writers for hundreds of years, and their beauty is such that they are ranked among the three most beautiful waterfalls in Japan.
---
Address, timetable & access
All the themes of the city