Imabari Castle
Imabari Castle: read a guide to the historic, reconstructed Imabari Castle in Ehime prefecture, Shikoku.
Imabari Castle 今治城
Jake Davies
Though it is classified as a rinkakushiki, a flatland castle, because its wide moat is fed by the sea, Imabari Castle in Ehime Prefecture in Shikoku, is also one of the "three great water castles" along with Takamatsu Castle, also in Shikoku and Nakatsu Castle in Oita Prefecture, Kyushu.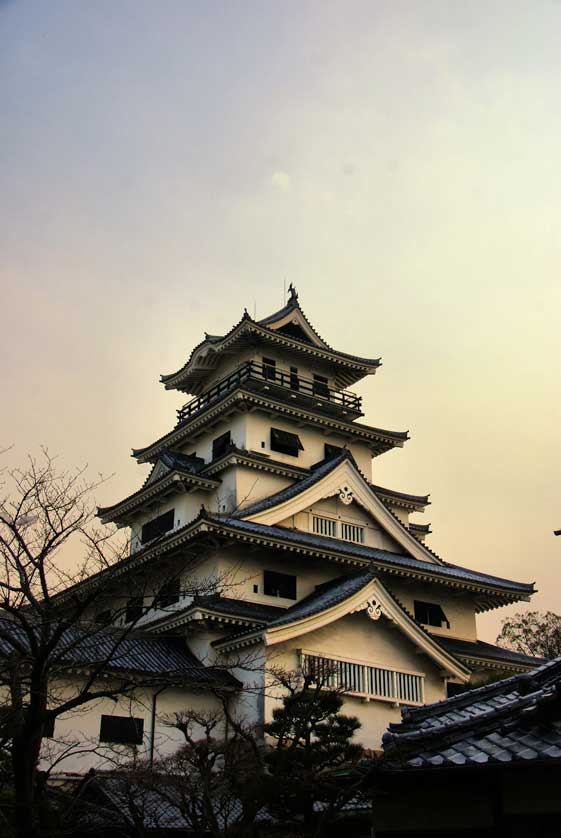 The reconstructed keep of Imabari Castle in Ehime Prefecture
History of Imabari Castle
Imabari Castle was built in 1602 by Todo Takatora, widely considered to be the greatest Japanese castle builder. Whereas many of the great castles he built, Fushimi, Edo, and Nijo Castle in Kyoto, were built for others, Imabari he built for himself.
He was awarded the fief by Tokugawa Ieyasu following the battle of Sekigahara in 1600. Prior to that Todo had two smaller domains a little further south, Uwajima and then Ozu, both castles which he built.
One of the innovations credited to Todo that can be seen at Imabari was building extra-wide moats due to the widespread use of firearms. The moat at Imabari Castle could also have the water level raised or lowered by a series of sluice gates, though it is possible that Todo had access to plans of fortifications built by the Dutch in Taiwan that used this method.
Construction of Imabari Castle began in 1602 and was completed very quickly by 1604. However just a few years later the keep was dismantled and transferred to Kameyama Castle near Kyoto.
The Matsudaira Clan took over the domain in 1635. Following the Meiji Restoration of 1868 Imabari Castle was decommissioned and abandoned. The current keep, made of concrete, was built in 1980 and since then several more turrets and a gate have been reconstructed using traditional materials.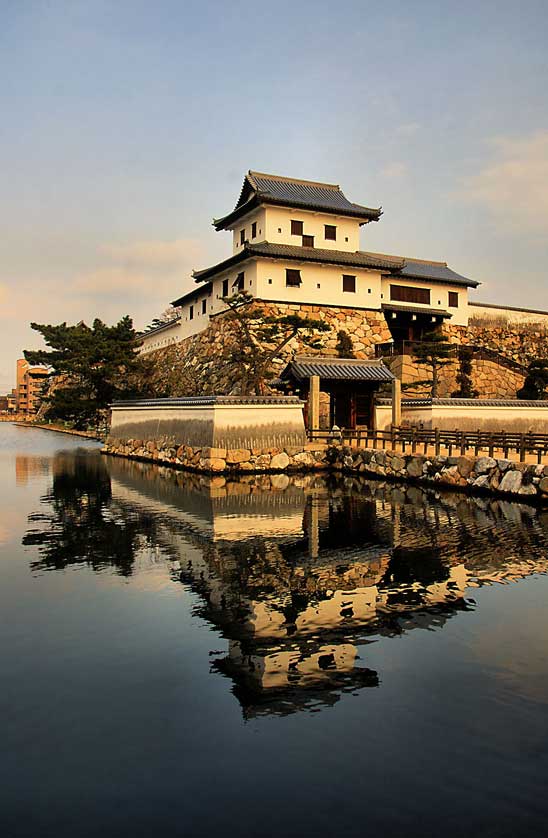 A view of the walls, moats and castle buildings of Imabari Castle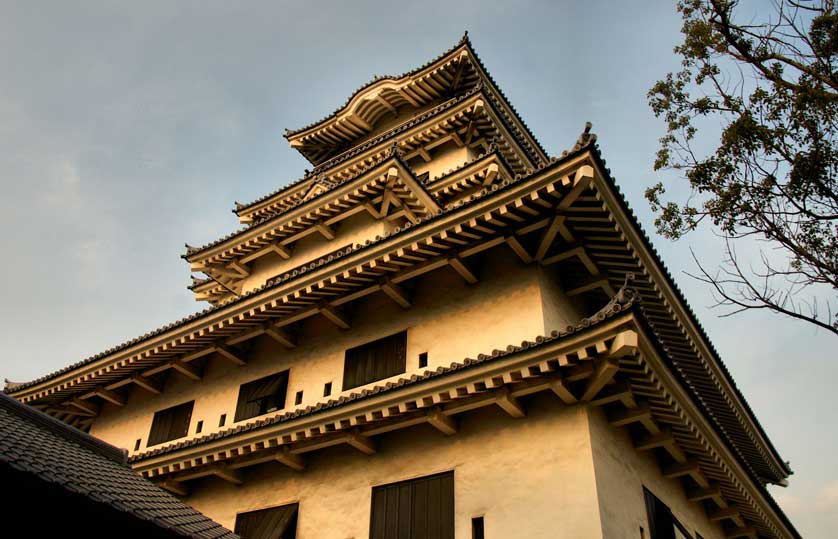 Looking up at the eaves of the rooves of Imabari Castle
Entrance into the extensive Imabari Castle grounds is free and there are several Shinto shrines within the grounds.
The keep contains a museum (entrance fee 500 yen) that has a somewhat better collection of samurai armour than most castle museums.
In the evenings the castle is illuminated and owing to the wide moats is quite spectacular and well worth seeing.
Imabari Castle
Admission: free for grounds; 500 yen for the castle museum
Hours: 9 am-5 pmTel: 0898 31 9233
Imabari Castle Access
The nearest station to Imabari Castle is Imabari Station on the JR Yosan Line. From there take a Setouchi bus for 7 minutes in the direction of Imabari "Eigyosho" or walk. The castle is also approximately 10 minutes on foot from Imabari Harbor.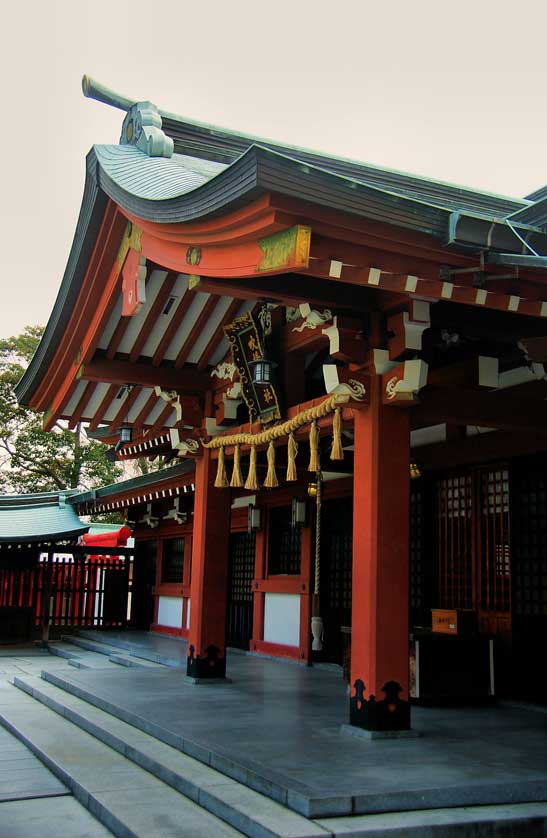 A Shinto Shrine in the expansive grounds of Imabari Castle in Ehime Prefecture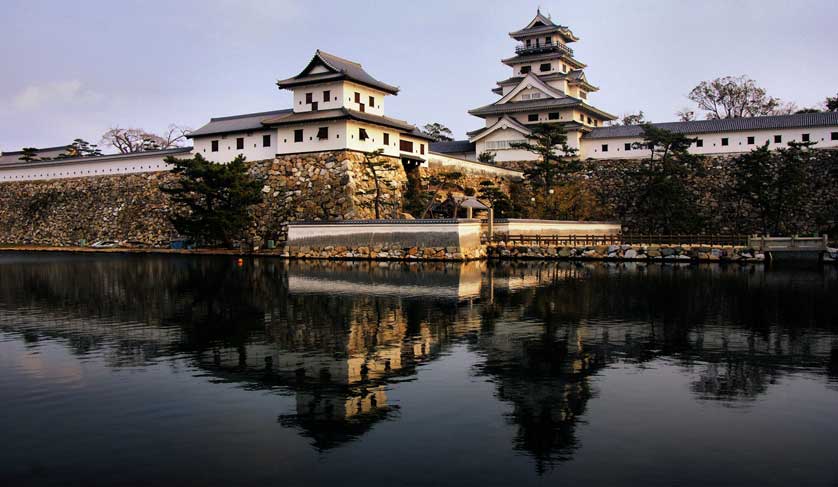 A wide angle view of the moats, walls and castle buildings of Imabari Castle in Shikoku
Book Hotel & Hostel Accommodation in Japan
All the themes of the city