Henn na Hotel
変なホテル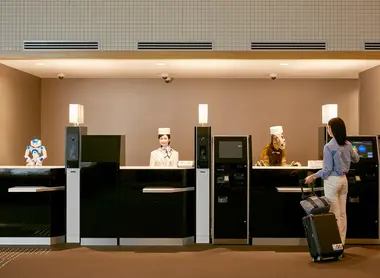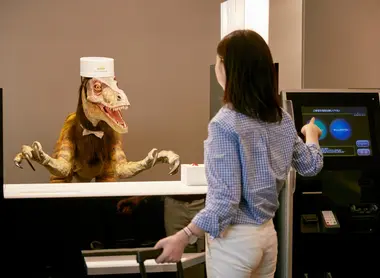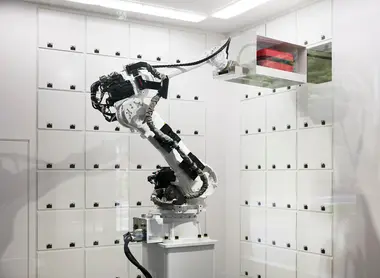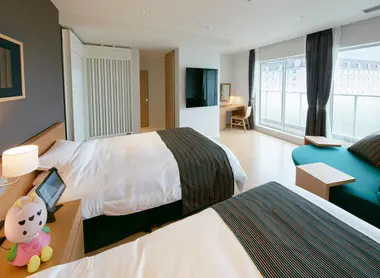 Desperately seeking humans
The dinosaur and the beautiful humanoid... That sounds like quite the tale. This is actually the team that welcomes you to Henn-na Hotel! This futuristic hotel opened its doors in July 2015, in the city of Sasebo on Kyushu.
Upon arrival at the robot hotel Henn na Hotel, don't be surprised to be greeted by a little robot by the name of Nao. This android, created by Aldebaran Robotics, a French company, is your concierge! He welcomes you to the hotel and directs you to the reception desk.
From there, a surprising trio takes over: a humanoid, and two robotic dinosaurs explain how you should check in. Once that's done, another robot handles your luggage and takes you directly to your room.
Here, you need never worry about losing your door key. Your face passes through a facial recognition system. After passing the entrance tests, you can relax in one of 72 rooms of your choice. The hotel has plans to eventually expand, increasing its capacity to 144 rooms.
You'll see a small, tulip-shaped robot sitting on the bedside table: It's Churi-chan, your companion for the duration of your stay. She can turn your lights on or off, find out the weather forecast, and set your morning alarm for you...
Humans are at work behind the scenes. They ensure the safety of the site, and some employees are responsible for changing the sheets, a task considered too precise to be done by robots.
Eco-concept
As your head spins from the experience, a question arises: is Henn na Hotel simply a gimmick, or an innovative concept? On closer examination, this hotel is not just a quirky idea. Claiming to be low-cost, the hotel has been designed to offer rooms at the best possible price, while respecting the environment.
Because of this, all the rooms are equipped with a radiant cooling system that regulates the temperature more naturally than a standard AC unit, which can leave the air rather dry. More generally, the entire site was planned to be more economical and environmentally friendly.
The layout plan of the buildings optimizes the flow of air, and from the use of brick and wood as building materials to the use of solar panels, Henn na Hotel works with its environment and has successfully reduced energy consumption by 30% compared to other, more conventional hotels. The savings are reflected in the room rates: prices are from 9000 yen per person, with breakfast included.
Nearby, you can enjoy the attractions of Huis Ten Bosch. This theme park recreates the atmosphere and characteristic landscape of the Netherlands: wooden houses, flowerbeds, windmills... Everything here reminds visitors of the special relationship that the Japanese and the Dutch have maintained since the 17th century.
---
Address, timetable & access
All the themes of the city