The new Legoland park in Nagoya
レゴランドジャパン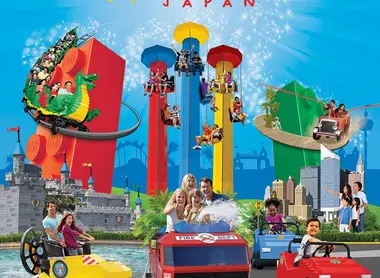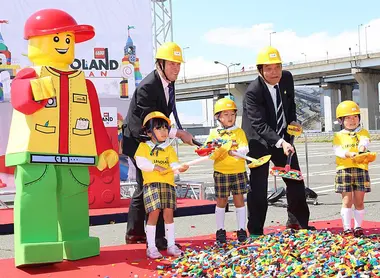 In the land of Lego
The capital of Chubu has the honor of hosting Legoland Japan, which opened on April 1st 2017.
Legoland Japan is the first park of the franchise to open in Japan and the eighth park in the world after those in Europe, the United States, the United Arab Emirates and Malaysia.
Get your tickets at an attractive price with Voyagin.
Small bricks and big constructions
Located in the port district of Nagoya, it's the first Legoland Park of the franchise built outdoors. It invites children and their families to have fun in the tiny brick universe. As popular today as ever, thanks to Lego versions of movies like Star Wars, Indiana Jones and Harry Potter, it's the perfect time for Lego to open a park in Japan.
On a site of over 9 hectares, the park has 40 attractions and creations, made from 17 million Lego bricks. It includes seven areas: Factory, Bricktopia, Adventure, Knight's Kingdom, Pirate Shores, Miniland and Lego City.
You can also see a reproduction of Nagoya Castle, at a height of two meters and built with 225,000 Lego bricks!
The President of Legoland Japan, Torben Jensen, hopes to attract 2 million visitors to the park every year.
Near Legoland, discover also: Nagoya aquarium.
All the themes of the city