Toyota Kaikan Museum & Toyota Plant Tour
Toyota Kaikan Museum: read a guide to Toyota Kaikan Museum in Toyota city which showcases the company's products and is the starting point for a tour of the car plant.
Nagoya Museums: Toyota Kaikan Museum 豊田会館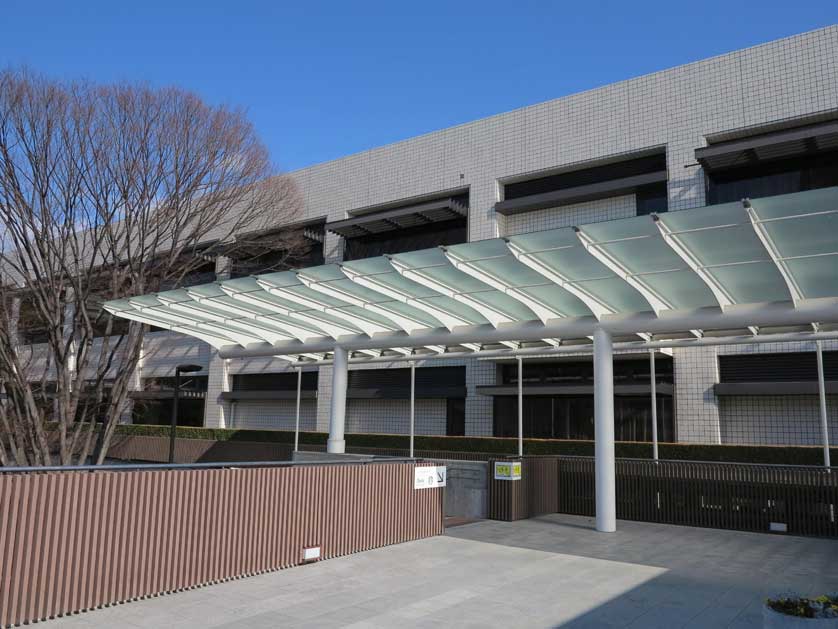 Exterior of Toyota Kaikan, Toyota-shi, Aichi
The Toyota Kaikan Museum in Toyota city on the eastern outskirts of Nagoya showcases Toyota's latest products and offers a history of the Toyota company.
The Toyota Kaikan Museum has a large showroom where visitors can get inside the vehicles and a number of video displays and panels demonstrating Toyota's production process and the safety features in Toyota cars.
The museum also has features on environmentally friendly cars, Toyota in society and Toyota's participation in motorsports.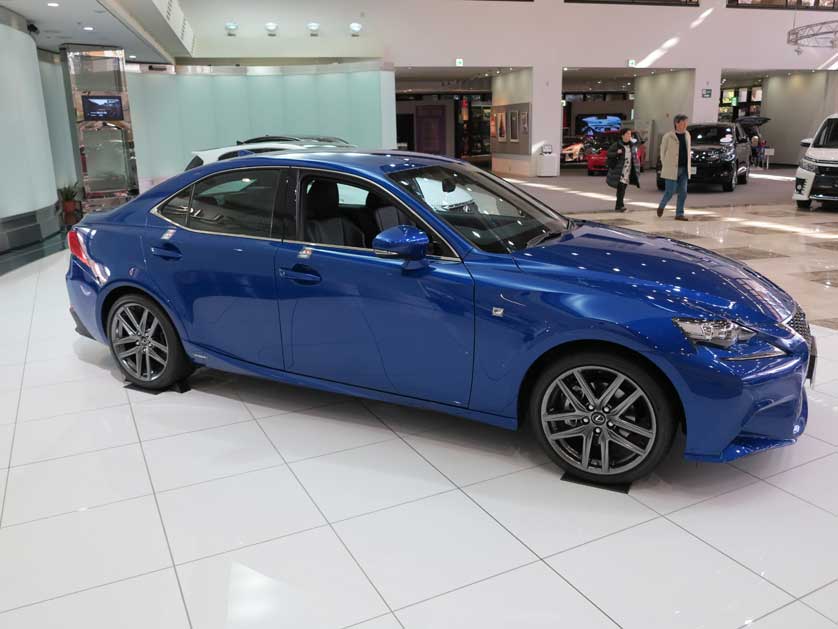 Toyota Kaikan showroom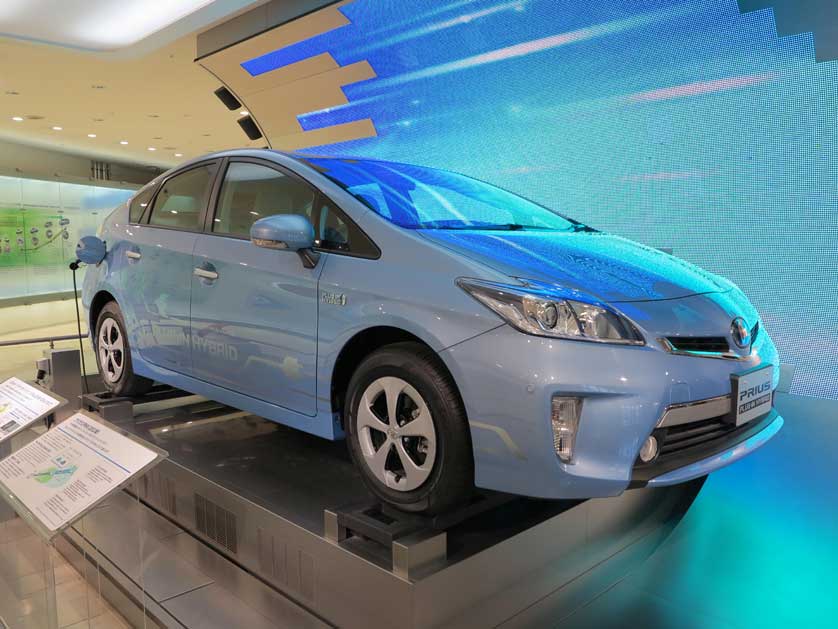 Toyota Kaikan showcases Toyota's new models
Visitors wishing to participate in a tour of the Toyota plant must make a reservation between two weeks and 3 months in advance. Tours are held in English and Japanese once a day from Monday-Friday and last from 11am-1pm.
The second floor of Toyota Kaikan has a play area for children and an interesting shop selling miniature cars, confectionary, souvenir key rings, T-shirts plus books and DVDs.
Underneath the Toyota Kaikan is a Starbucks cafe and a restaurant. In the foyer of the museum a Toyota Partner Robot will serenade you on the trumpet with regular shows.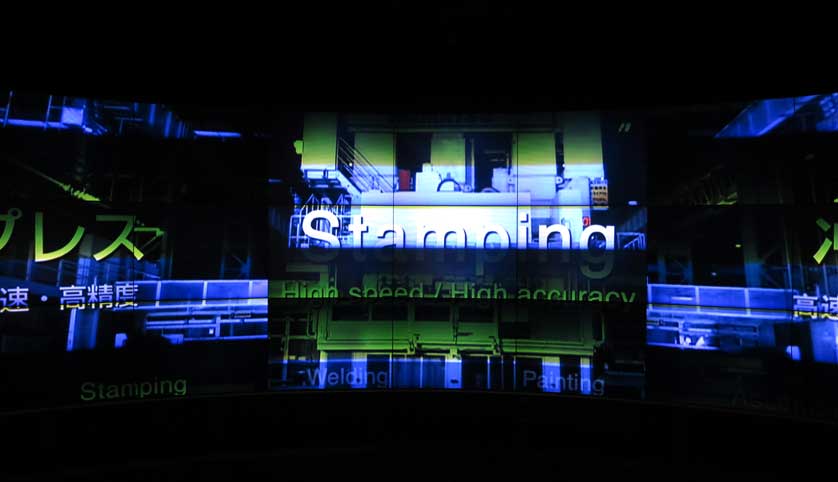 Toyota Kaikan video display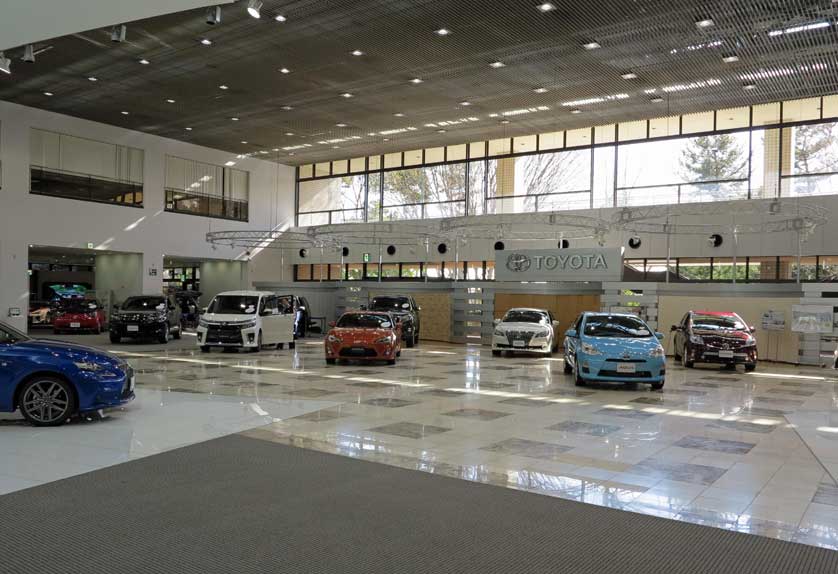 Toyota cars at Toyota Kaikan
Toyota Kaikan Access
The Toyota Kaikan is close to the Toyota headquarters.
From Nagoya Station take the Higashiyama Line to Fushimi and then change to the Tsurumai Line and take a train going as far as Toyotashi. From Toyotashi Station walk to Shin-Toyota Station and take an Aichi Loop Line train to Mikawa-Toyota. From Mikawa-Toyota, the Toyota Kaikan is a 10-15 minute walk.
The Toyota Kaikan can also be accessed from Tsuchihashi Station on the Metetsu Line from Toyota Station. It would be a long 25 minute walk or a 10 minute taxi ride costing just over 1000 yen.
Toyota Kaikan1 Toyota-choToyota471-8571
Tel: 0565 29 3355 (Plant Tour Reservation)
Admission: Free
Other Toyota Museums in Nagoya are the Toyota Automobile Museum on the Linimo Line near Geidai Dori Station and the Toyota Commemorative Museum of Industry & Technology close to Sako Station not far from Nagoya Station.
Related Articles
Read an interview with a Toyota designer.
Read more about actually taking the Toyota Plant Tour
Toyota Kaikan Movie
Book Hotel Accommodation in Nagoya Japan
All the themes of the city