Arako Kannon Temple
Arako Kannon Temple in Arako, south west of Nagoya Station, has the oldest building in the city, a two story wooden pagoda dating from 1536.
Arako Kannon Temple, Nagoya 荒子観音
Arako Kannon Temple (aka Jokai-san Enryu-in Kannon-ji) in Nagoya, west of Kanayama Station, contains the oldest wooden structure in the city.
The two-story Tahoto Pagoda dates from the Azuchi-Momoyama Period of Japanese history and was rebuilt in 1536.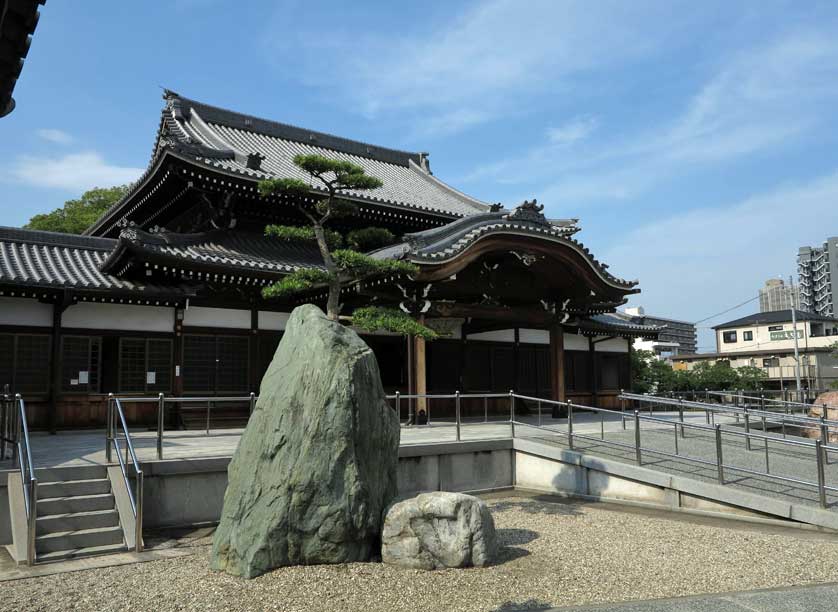 Arako Kannon Temple Main Hall, Arako, Nagoya
Arako Kannon History
Arako Kannon was said to have been founded by the monk Taicho in the 8th century.
The impressive main gate of the temple (Sanmon) has two 3-meter-tall nio guardian statues carved by the sculptor Enku (1632-1696) in the late 17th century (Edo Period). These are now encased behind clear plastic screens and are rather difficult to see.
In 1972 over a thousand small statues of "the thousand faces of the Bodhisattva" were found in the two-story pagoda and are believed to have been carved by Enku from the left over chips of the nio guardians.
Arako Kannon is close to a the ruins of Arako Castle constructed by Maeda Toshimasa, the father of Maeda Toshiie, in the 16th century. A large stone tablet marks the spot.
Other important, historic Kannon (Goddess of Mercy) temples in the Owari district of Aichi Prefecture include Kasadera-Kannon in Minami-ku, Ryuusen-ji in Moriyama-ku and Jimoku-ji near Tsushima.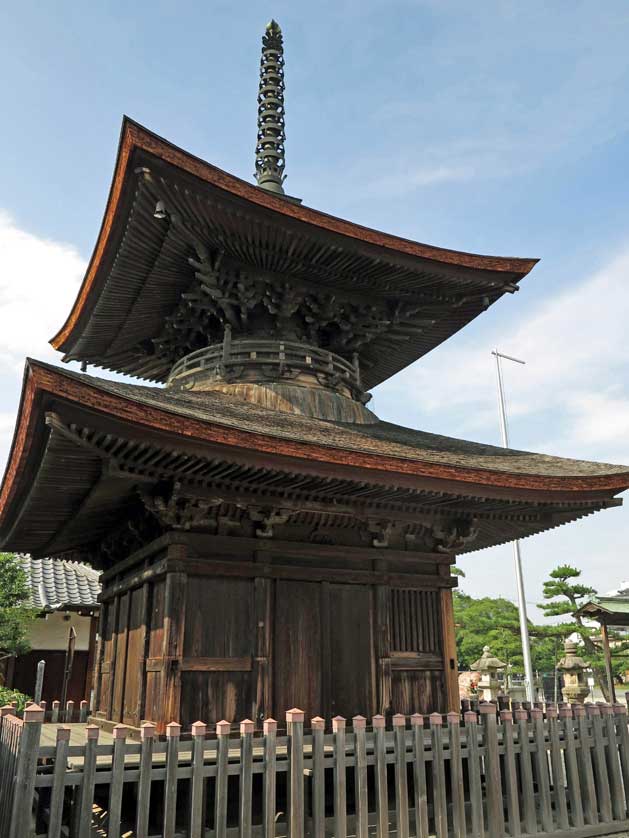 Arako Kannon Temple's two story pagoda dates from 1536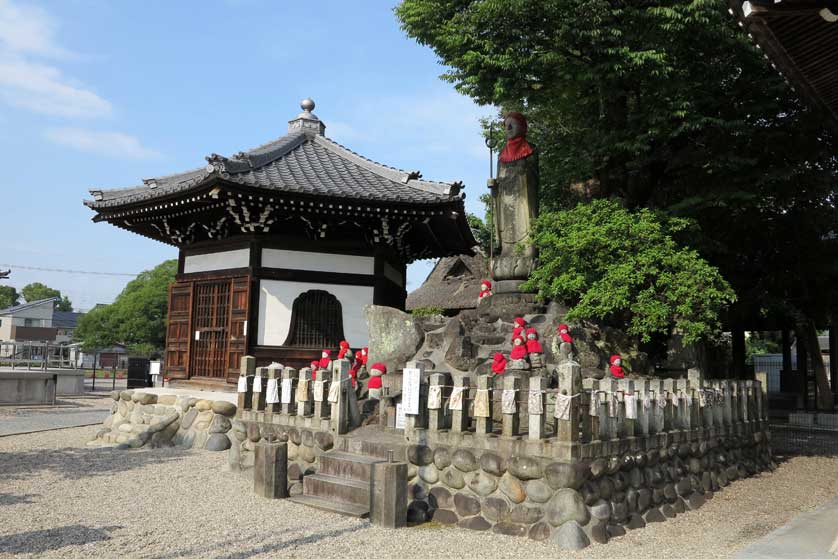 Arako Kannon Temple, Nagoya, Aichi Prefecture

Access - how to get to Arako Kannon Temple in Nagoya
Arako Kannon is located west of Kanayama Station on the Meijo Line of the Nagoya subway. From here take a 金山21 or 金山22 bus from the north exit of the station near the Asunal Shopping Center. It takes about 15-20 minutes to reach Arako Station which is also on the Aonami Line from Nagoya Station. Alternatively walk east from Takabata Station, the last stop on the Higashiyama Line from Nagoya Station.
Arako Kannon Temple138 Miyamado, Arako-choNakagawa-kuNagoya454-0861Tel: 052 361 1778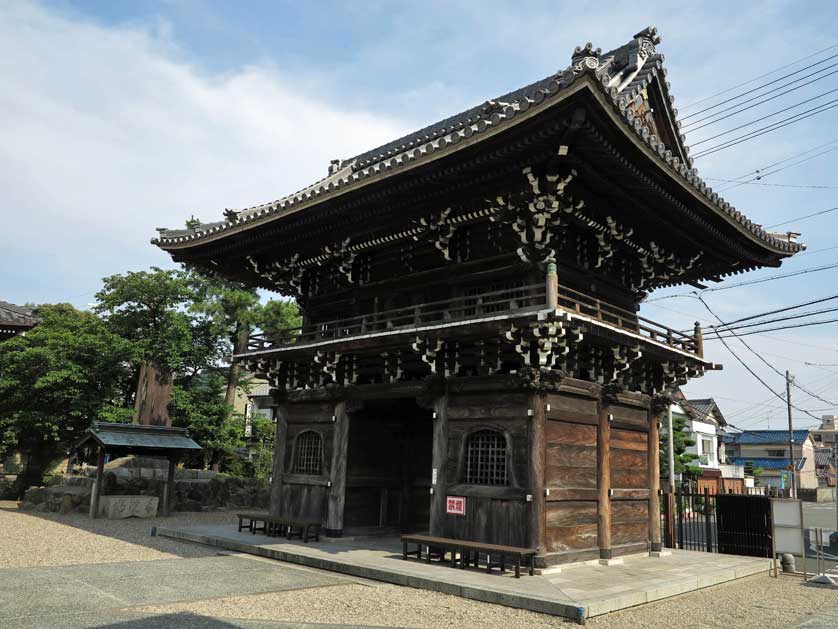 The Sanmon Gate at Arako Kannon Temple
Jizo statues at Arako Kannon Temple, Nagoya

Arako Kannon Temple Map
All the themes of the city