Isui-en
依水園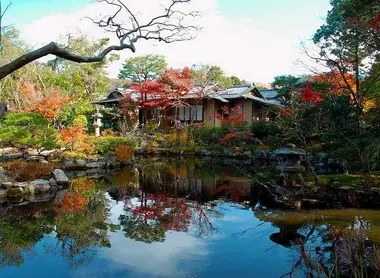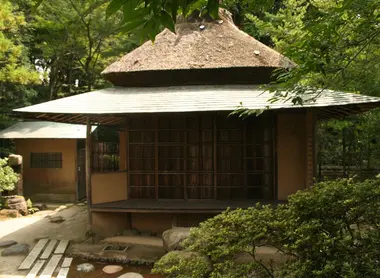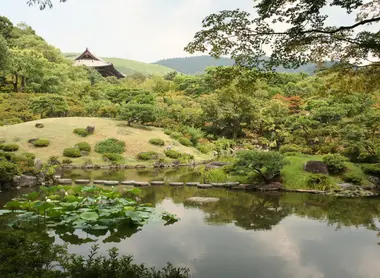 Tea and serenity
A secret enclave of greenery on the way to Todaiji, the Isui-en can be discovered along a path that combines water, wood and stone.
Longtime hidden from public view, Isui-en was born in 1939 in the mind of a wealthy merchant, a Chinese and Korean art collector. The esthete was looking for the most beautiful setting to enhance his acquisitions. Originally two gardens of different styles, the Isui-en combines two concepts of how to tame nature.
The oldest part, which can be seem upon entering, belonged, when it was created, to the Manishu-in Temple, itself at the heart of the Kofukuji precincts. Bought in 1670 by a merchant, a villa was added and its pond islands took the form of a crane and a turtle, classic landscaping symbolizing longevity. This floating garden (the literal translation of its name "water garden") became more majestic when the second part was joined to it in 1939.
The latter dates from 1899 and before its acquisition, was in the possession of another businessman. Wider, its shape is freer and uses the shakkei or "borrowed scenery" technique. The layout emphasizes perspective and anchor the farthest outside elements in the scenery. A classical pond is joined by the horizon of Mount Wakakusa and Mount Kasuga and the tent-shaped top of the imposing Nandaimon Gate of Todaiji .
To complete the experience, a tea house, which is still running, sponsored by the famous Urasenke family of tea masters, stands discretely on the edge of the picture. Follow the swirling streams along the mossy earth paths, to encounter blue-tailed lizards frolicing under small stones, and lay a nimble foot on the rocks emerging from the water before admiring the poignant work of nature, leading to a simple wooden bench to feel the plenitude.
---
Address, timetable & access
All the themes of the city