Sumo Shrine Sakurai
Sumo Shrine is an ancient shrine that is claimed to be the birthplace of sumo in Japan after the first bout between Nomi no Sukune and Taima no Kuehaya.
Sumo Shrine 相撲神社
Sumo Shrine (Sumo Jinja) is located close to Anashinimasuhyozu Shrine (穴師坐兵主神社) north east of the main Asuka historical area in the Sakurai district of Nara Prefecture.
Sumo Shrine is an ancient shrine that is claimed to be the birthplace of sumo in Japan.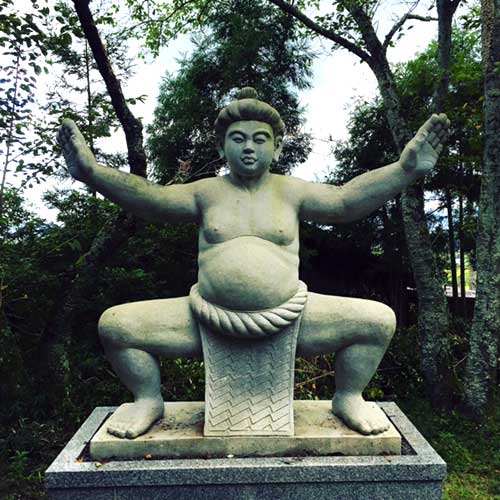 Sumo Shrine, Sakurai, Nara Prefecture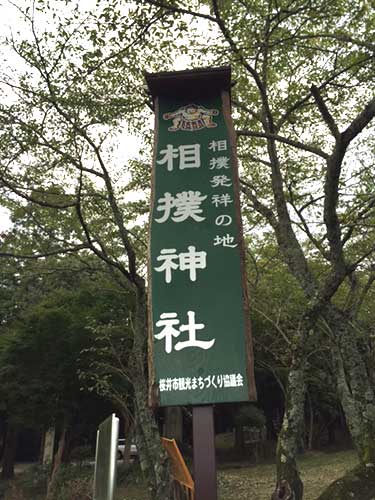 Sumo Shrine, Sakurai, Nara Prefecture
History of Sumo Shrine
According to the The Nihon Shoki, the second-oldest book on Japanese history (published in 720 A.D. and generally regarded as more accurately recounting actual events than the Kojiki, the oldest Japanese book which is more concerned with the legends of the gods), a sumo bout took place here between a local swaggerer named Taima no Kuehaya and Nomi no Sukune from Izumo (present-day Shimane Prefecture).
The bout was arranged by the Emperor Suinin who was the legendary ruler of Yamato in the early 1st century.
Nomi no Sukune, supposedly an ancestor of the scholar Sugawara no Michizane (845-903), prevailed in the bout killing his opponent by breaking his ribs and testicles.
Nomi no Sukune was invited to take over his opponent's land and he and his followers became the first producers of haniwa - terracotta clay figures buried with the dead during the Kofun Period.
A mural of Nomi no Sukune, moved from the old Olympic Stadium in Tokyo, will be part of the new Olympic Stadium for the 2020 Games.
The shrine grounds have some pretty cherry trees and there are hand prints left here by various sumo wrestlers who have made the journey to pay their respects.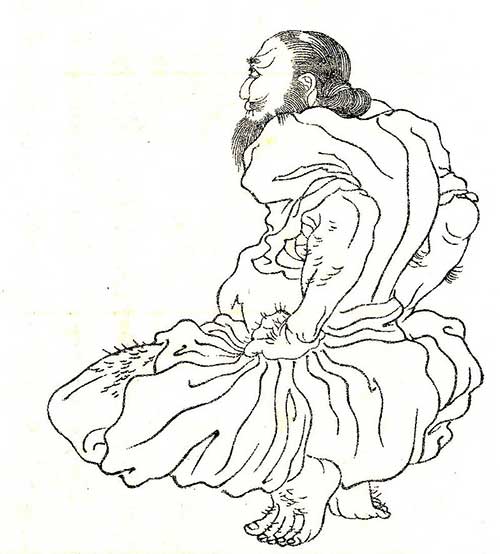 Nomi no Sukune by Kikuchi Yosai
Sumo ShrineSakuraiNara Prefecture 633-0032Tel: 0744 42 9111Hours: No closing times.
Admission: Free.
Access - how to get to Sumo Shrine
Sumo Shrine is most easily reached from Sakurai Station on the JR Line from Nara Station rather than on the Kintetsu Line from Yamato-Saidaiji Station and Kintetsu Nara Station.
The journey from JR Nara Station to Sakurai Station takes 30 minutes (320 yen) and is covered by the JR Rail Pass. Take bus #60 or #62 from JR or Kintetsu Sakurai Station and get off at Sumo Jinja-guchi. The shrine is a 20-minute walk from the bus stop. Sumo Shrine is also 1.5km east of Makimuki Station on the JR Sakurai Line.
Sumo Shrine can also be hiked to from off the Yamanobe no Michi trail.
Book Hotel Accommodation in Nara
All the themes of the city