Fukushu-en Garden Naha
Fukushu-en Garden Naha 福州園
Fukushu-en Garden, is located in downtown Naha on the main island of Okinawa in a part of the city that was once the main Chinese cultural and trade area.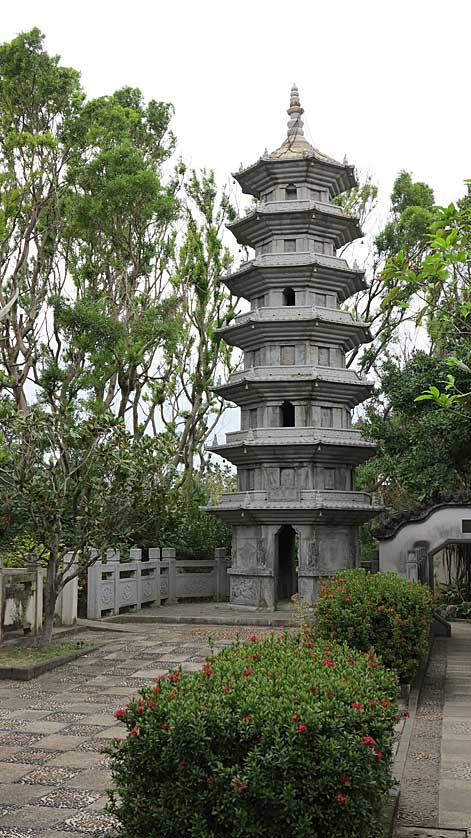 Fukushu-en Garden in Naha, Okinawa
Fukushu-en Garden was opened in 1992 to commemorate ten years of friendship with Naha's sister city in China, Fuzhou. Indeed, most of the wood and stone used in the construction of Fukushu-en was brought from Fuzhou.
Fukushu-en Garden is an authentic, walled Chinese garden laid out by Chinese and Okinawan gardeners and symbolizes Okinawa's historic trade and cultural links with the Chinese mainland.
The garden is set out around a large koi carp and turtle-stocked lake that stretches throughout the grounds. Fukushu-en includes areas of spring scenery, summer scenery and autumn and winter scenery set in separate sections.
Typical features of Chinese gardens included in Fukushu-en include the use of borrowed scenery, strikingly-shaped rocks and the magnificent waterfall.
Buildings in Fukushu-en Garden include two pagodas, traditional Chinese keyhole gates, a statue of the Chinese poet Li Bai and numerous pavilions and bridges.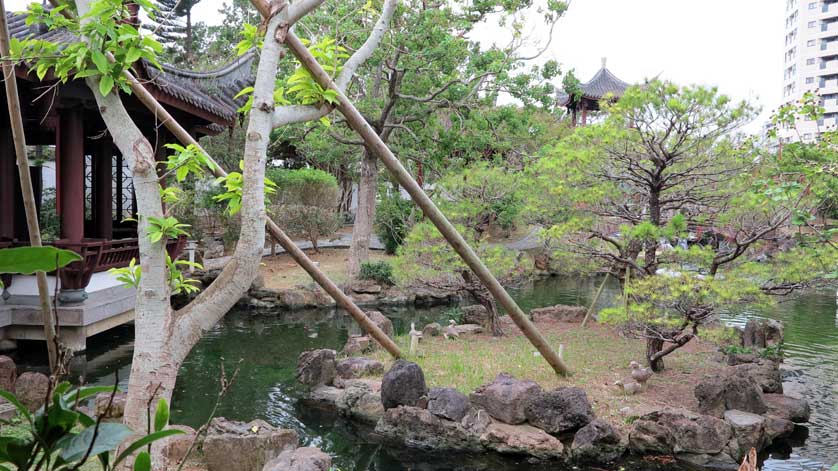 Fukushu-en Garden in Naha, Okinawa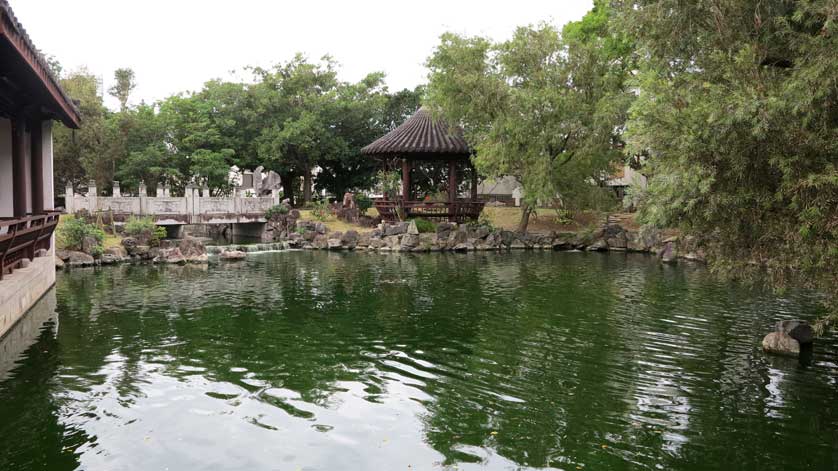 Lake and pavilions at Fukushu-en Garden, Okinawa
Fukushuen Garden
2-29 Kume
Naha-shi
Okinawa
Tel: 098 869 5384
Admission: Free
Hours: 9 am to 6 pm; closed Wednesday
Some recommended places to stay in Naha close to Fukushuen are:
Hotel Nikko Alivila, Hotel Victory and Okinawa Grand Mer Resort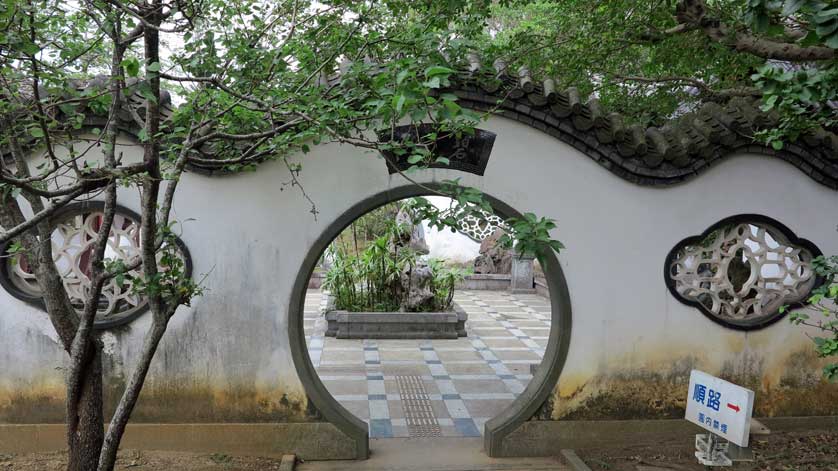 Fukushuen Chinese Garden, Naha, Okinawa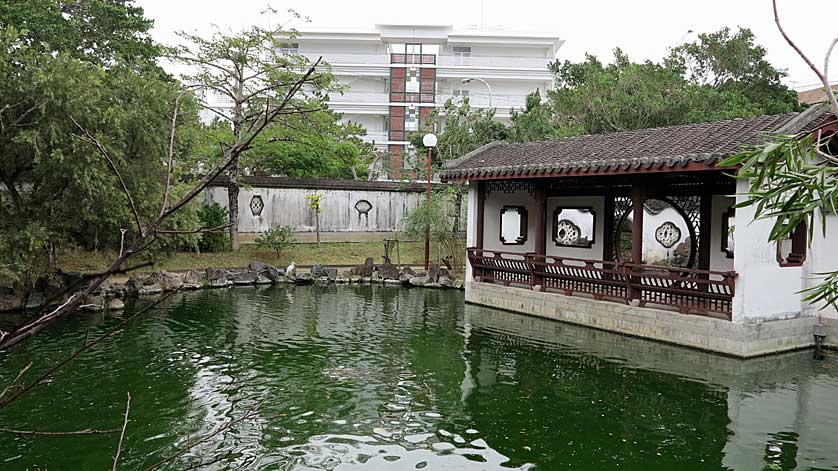 Fukushu-en Access
Fukushu-en is on Wakasa Street off National Highway 58 close to Naminoue Beach and Naminoue Shrine. Matsuyama Park (Matsuyama Koen) is directly opposite.
Book Hotel Accommodation in Okinawa
Fukushu-en Garden Naha: read a guide to the walled Chinese garden Fukushu-en in central Naha, Okinawa.
All the themes of the city