Top Three Places for Hanami in Sendai
仙台の花見スポットのランキング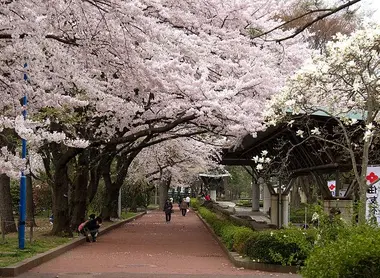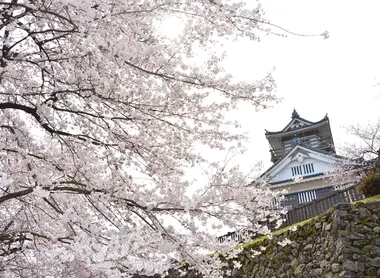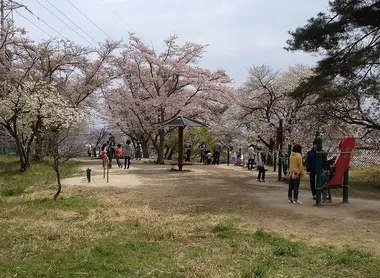 Tohoku under the sakura
The cherry blossoms, or sakura, are the great attraction of early spring in Japan, during which the population goes out picnicking in the parks under the swollen branches of pink flowers. Great time to enjoy the hanami in Sendai.
Nishi Park
Nishi Park is the oldest park in Sendai. It has also been known since the Meiji period (1868-1912) under the name of park Sakuragaoka, literally "the hill of the cherry trees". Nearly a thousand cherry trees have been planted on the hill, and offer a splendid view of trees extending their branches above the paths, creating a floral dome.
Yatai, small stands offering food, are set up in the park and allow visitors to picnic under the blossoms.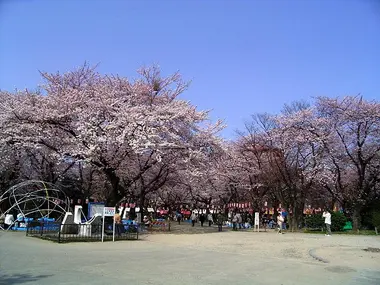 One of the park's great attractions is the spring lights. Many traditional lamps are hung on the trees to be able to enjoy sakura in the evening.
Address: 1-3 Sakuragaokakoen, Aoba-ku, Sendai-shi, Miyagi Prefecture
Access: JR Omachi Nishi-Koen station, on the Tozai Line
Mikamine park
Mikamine Park is a park located south of the heart of Sendai. A typical family park but with nearly 600 cherry trees of different varieties planted between large lawns where families can settle down to picnic peacefully for the hanami.
The view of the city center is also fantastic from this park and great for photos with the sakura.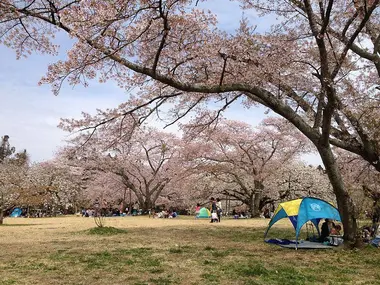 We can take a few hours to stroll through the different panoramas. These offer many opportunities to take "postcard" photos!
Address : 1-Chome Mikamine, Taihaku-ku, Sendai-shi, Miyagi Prefecture
Access : 15 minutes on foot from JR Nagamachiminami station
Tsutsujigaoka Park
Tsutsujigaoka Park is located in the middle of Sendai. Around 360 cherry trees are located throughout the park.
Among them are Somei Yoshino or Shidarezakura variety cherry trees, cherry trees with drooping weeping willow branches! These are the jewel of the park, with branches several meters falling from the top to caress the ground. Dotting the lawns, they attract many visitors for the hanami.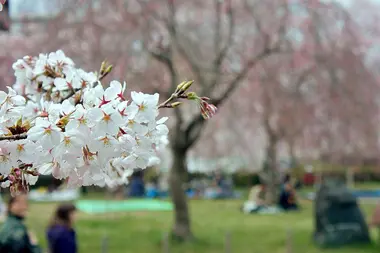 Another treasure of the park is the collection of Ukon Sakura cherry trees, which have pale gold color flowers.
Address : 1 Chome Gorin, Miyagino-ku, Sendai-shi, Miyagi Prefecture
Access : JR Tsutsujigaoka station, on the Senseki line
All the themes of the city