Top 4 places to see cherry blossoms in Osaka
大阪の花見スポットのランキング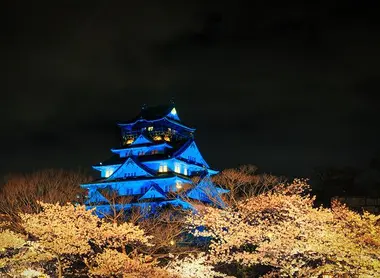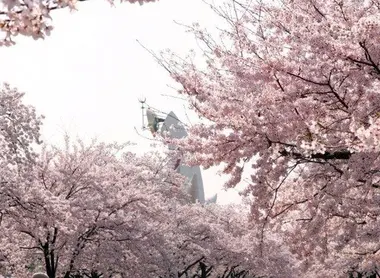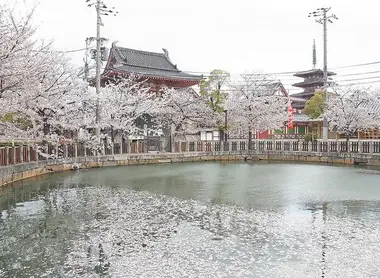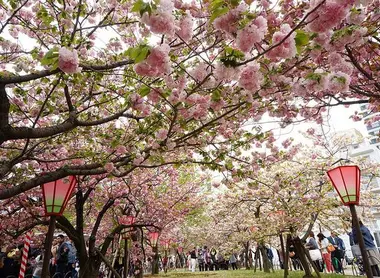 Hanami in the capital of Kansai
Discover the best sakura spots in the western capital of Osaka! Plan your visit and join in the tradition of hanami, admiring the cherry blossoms, with tips from Yann, our Travel Angel.
Thanks to the reconstruction of the castle tower in 1931, the park has been enlarged and covers an area of 105 hectares. With its 300 Yoshino cherry trees, the park is an oasis in the city center. It also has a forest of 1,270 plum trees, which bloom earlier in the year.
Entrance to the garden 350 yen ($3.22 US); lights from 17:00 to 21:00
Banpaku Park (Universal Exhibition Park)
Known for its sun tour, Banpaku Park is also one of the 100 best places for hanami, listed by the Japanese Cherry Blossom Association, Sakura no Kai. During the sakura season, around 200,000 people come to admire the 5,500 cherry blossoms in the park. It's the ideal place to have a picnic under the cherry blossoms!
Banpaku Sakura Matsuri, end of March until the beginning of April, from 09:30 to 21:00; entry 250 yen ($2.30 US); illuminations from 17:00.
Shi-Tennoji temple is said to be the oldest temple in Japan. It would have been built in 593 by Prince Shotoku-Taishi (574-622). The architecture of its main building and its conference room is inspired by the typical Chinese style of the Asuka Era (538-710). These buildings were built in the same period as Horyu-ji temple (607) in Nara, classified as a world heritage site. The Gokuraku-jodo no niwa, garden of paradise, adjacent to Shitennoji temple, has around fifty cherry trees.
Garden open from 08:30 to 16:00; 300 yen ($2.76 US)
Currency Museum Garden (Japan Mint Museum)
In the garden of the Currency Museum, an alley of cherry trees attracts visitors. Over 560 meters, 350 cherry trees from 130 different species line this charming alley. A hundred late cherry trees, yae-zakura, can also be admired. The Currency Museum, Japan Mint Museum, is open to visitors for the rest of the year: you can discover the history and production of Japanese coins and medals (free).
Illuminations from 17:00 to 21:00
Find Yann leading our activities in Osaka
All the themes of the city