The best places to see cherry blossoms in Fukuoka
福岡の花見スポットのランキング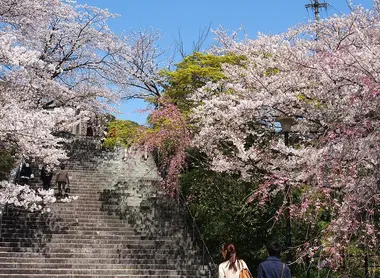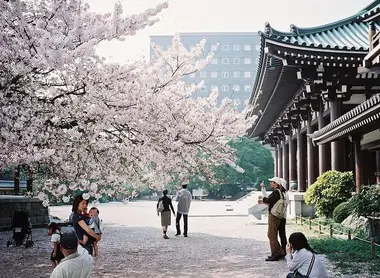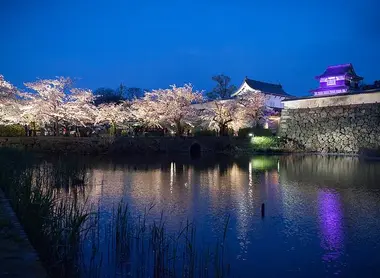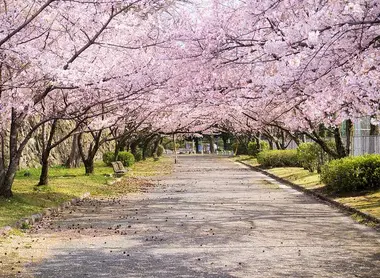 The south in bloom
Fukuoka, on the southern island of Kyushu, is one of the first places in Japan where the cherry blossoms flower. This year they will start to bloom around 21 March, 2020. Here is our Travel Angel Yoann's advice on the best spots for hanami.
Discover our selection of the best spots in the city to admire the cherry blossoms:
Nishi Koen Garden, Terumo Jinja Shrine
Adjacent to Terumo shrine, dedicated to  the region's first governor Yoshitaka Kuroda (1546-1604), Nishi koen garden is one of the main hanami spots in Fukuoka, with around 1,300 cherry trees. From the observation deck, you can see Hakata Bay and the islands of Nokonoshima and Shikanoshima. Originally dating back to the eighteenth century, the current shrine was rebuilt in 1966. The reconstruction includes cranes adorning the ceiling of the shrine. They "sing" when visitors throw a coin as an offering. In the evening, lanterns illuminate the park from 6pm to 10pm.
The garden of Dazaifu Tenman-gu shrine
Dazaifu shrine garden has around 6,000 plum trees, which bloom from January to March, and 500 cherry trees, which flower from March to April. Outside the enclosure of Dazaifu Tenman-gu, Nakajima temple is a "secret" spot for hanami. Two kilometers from Dazaifu Tenman-gu, Kanmonmon temple, which receives blessings for weddings, offers visitors a charming view of cherry blossoms. It's a well-known spot for hanami, too.
Read more: 5 rules for a successful hanami
A remnant of the moat system of Fukuoka Castle, Ohori Pond gives its name to the park. In Japanese, ohori means "moat". The best place to enjoy the cherry blossoms is near the castle ruins. A 2km path runs through the park, for those who enjoy jogging. Within the grounds, you will also find a floating Japanese garden, a Zen garden and a tea house.
Today, Maizuru is the main park in Fukuoka. About 1,000 cherry trees grow within the park. Each spring, 350,000 visitors come to admire its beauty during the cherry blossom festival at Fukuoka Castle. Food stalls are set up, and various celebrations take place in the park. When the sun sets, the cherry trees are lit by lanterns.
Discover our activities in Fukuoka
All the themes of the city