Jizôdori
地蔵通り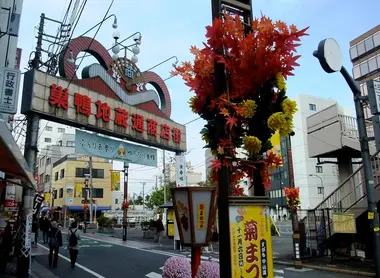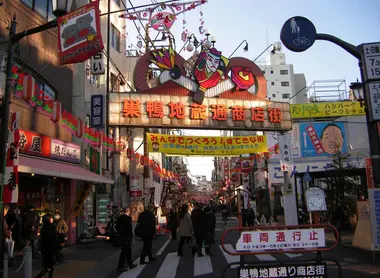 Greetings from the third age!
Aging Japan, welcoming Japan, caring Japan... This is what could sum up the special atmosphere of Jizôdori pedestrian street.
Its nickname says it all, the "grandmothers' Harajuku" in the district of Sugamo, attracts people from throughout the archipelago, although it is far from the "real" Harajuku, the trendy district of Tokyo youngsters. In Sugamo, small stores and street stalls selling cakes, miso soup or matcha coffee matcha, the green tea powder, roll out over one kilometer.
All along, there are smiling women with quavering voices and slightly humped backs. Some buy cheap clothes in the style of another century, others talk with a monk from Koganji Temple. Some see it as the symbol of an aging Japan, the highest rate of aging in the world - 23% of its population was over sixty five in 2010 - with 47 000 centenarians, a world record. Maybe so, but Jizôdori is lively and animated!
Of course, everything is aimed at a more or less elderly clientele, from karaoke to hairdressers... but all offer a warm welcome to the younger generations, offering you a candy or a rice cake.
However, take care not to snack while walking, if you don't want to get a prod with a walking stick! It is forbidden to eat while walking around the Koganji Temple.
All the themes of the city