Venus Fort
ヴィーナスフォート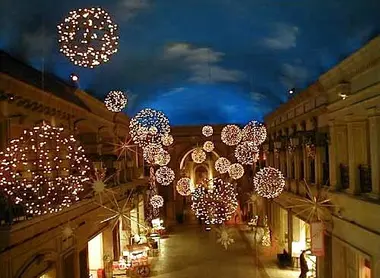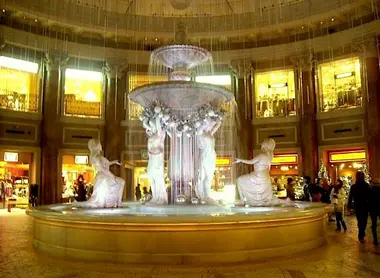 Italian enclave in Tokyo
On the artificial island of Odaiba, Venus Fort shopping mall presents another side of Japan, an extravagant facet advocating delusions of grandeur.
For enthusiasts of traditional Japan symbolized by geishas and Ikebana, Venus Fort is an aberration. This shopping mall, built as a replica of a small Italian village where every boutique is installed in a small house, is out of place in the Japanese landscape. Yet it is very popular with Japanese people who come seeking a glimpse of their dream Europe.
Beyond the interest of the stores and restaurants, which are the same as on the old continent, the magic of the place is in its ceiling. It stages the sky at dawn, noon, sunset and at night, all in the space of an hour. The visitors are then conquered the "Italian town" under a starry sky.
To perfect the eccentric scene J-Pop bands can be found around a corner, whether it be on the fountain square in front of the "church". Part of the Palette Town amusement complex in Odaiba, just behind the big wheel, Venus Fort is worth a visit.
Please note that Venus Fort is set to undergo major redevelopment, forcing the 3-story shopping plaza to close down. The closing date is set on the 27th March 2022.
---
Address, timetable & access
All the themes of the city