Kanda Myôjin
神田明神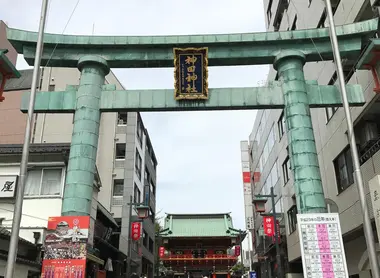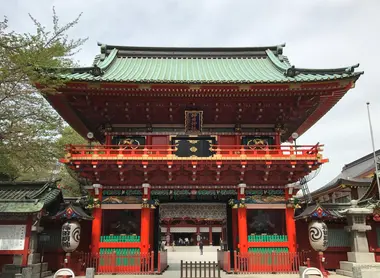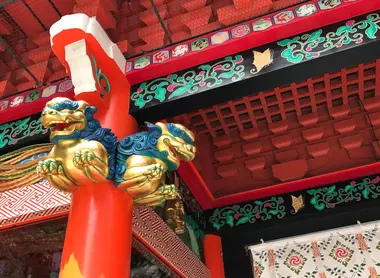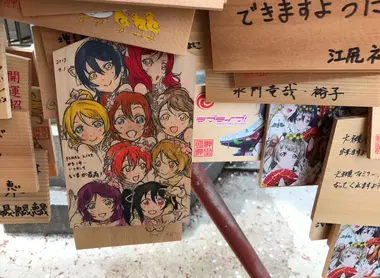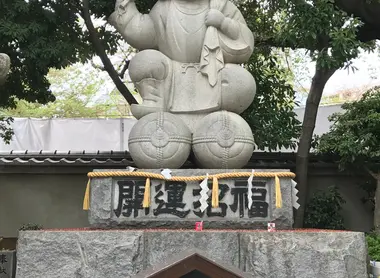 A sanctuary for manga
Located in a relatively un-touristy district of Tokyo, Kanda Myôjin can easily be overlooked by travelers. It is nonetheless very popular with locals and has been an important place since the Edo period (1603-1868).
Kanda Myôjin Shrine is located in Chiyoda Ward in Tokyo .
A discreet place
Nestled behind the offices and residential buildings of Nihonbashi , the Kanda Myôjin shrine contrasts with the hustle and bustle of Akihabara, yet a stone's throw away. It will be revealed to those who can spot the large bronze torii which marks its entrance.
Its imposing door ornamented vermilion lions legendary prepares then its importance: founded in the sixth century, in the year 730, the sanctuary was already considered in the Edo period as an important place of worship. He is supposed to watch over the surrounding neighborhoods. The sanctuary, destroyed several times by earthquakes, was last rebuilt in 1934.
Read : Yasukuni-jinja, the chrysanthemum shrine
Kanda Myôjin is home to the kami Ebisu and Daikoku , divinities of fishing and commerce. Ebisu is also the god of prosperity, while Daikoku symbolizes wealth (two concepts all the same quite close). No wonder, then, that they are worshiped together for good fortune.
A third god is worshiped in the sanctuary: Taira Masakado (903-940), a lord of the tenth century deified for his actions. Today, many Japanese come to Kanda Myôjin to pray for the good financial health of their business.
Where computer scientists pray
More precisely and probably because of the proximity of the district of Akihabara , the district of Tokyo renowned for its geek , manga and electronic culture, Kanda Myôjin has also become a particularly popular sanctuary with entrepreneurs in electronics and computers . Whether it is for the protection of a computer or for the success of a business in this sector, this is where we must come to pray. In fact, there is a good fortune charm especially for computer scientists, with printed circuit patterns!
But the surprises don't end there: if there's one fun thing to come and see in this geeky sanctuary, it's votive plaques ( ema ). No doubt also because of Akiba's associations, the plates are very often used as a support for manga drawings : by observing them, you will certainly find a good number of illustrations. Manga fans will be delighted to admire original illustrations directly on the ema !
The starting point of the Kanda Festival
Beyond this recent appropriation of the sanctuary by geek communities, Kanda Myôjin is best known for being the starting point of one of Tokyo's biggest festivals: Kanda Matsuri. Held in mid-May, it only takes place every two years (alternately with Tokyo's other big festival, the Sanno Matsuri ).
Like most traditional festivals, the festivities consist of an entire week of diverse and varied events, culminating in a full-day parade through central Tokyo. Several mikoshi parades (floats carried by local teams) are also organized for the occasion. By consistency with the gods housed in the Kanda Myôjin shrine, the Kanda Matsuri celebrates wealth and good fortune .
Read also : The Kanda festival
---
Address, timetable & access
Address

Phone

+81 (0) 3-3254-0753

Timetable

"Ochanomizu" station (JR line, Hijiribashi bridge exit) "Akihabara" station (JR line, Denki-gai street exit) "Ochanomizu" station (Marunouchi line, Hijiribashi bridge exit) "Shin-ochanomizu" station (Chiyoda line, Hijiribashi exit bridge)

Price

Free entry

Access

Always open
All the themes of the city