Karatsu Kunchi
唐津くんち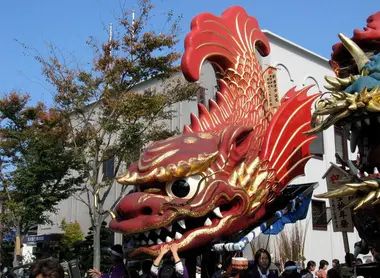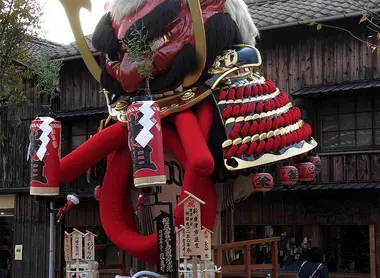 The float festival
Every year, between November 2 and 4, the Karatsu Kunchi festival is held. Organized in the city of Karatsu in Kyushu - 45 kilometers west of Fukuoka - it attracts hundreds of thousands of people who come to watch the parade of huge floats which then cross the city.
A 400 year old festival
We find at the origin of this festival the Shinto temple of the city, which the local lord had reserved only for samurai. The rest of the population could only come to pray there at the end of October, a visitation right that over time turned into a festival. It is one of the three most important festivals on Kyushu Island, along with Nagasaki and Fukuoka . Since 1980, it has also been an important and intangible asset of the Nation's popular culture.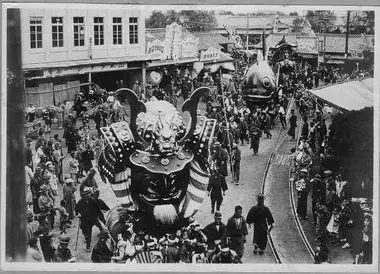 gigantic tanks
For three days, 14 hikiyama , literally "mountain on cars", cross the city . These tanks made from lacquered wood, Japanese paper and bamboo plates are particularly impressive, as much for their size, between 5 and 10 meters, as for their weight, which can go up to 5 tons. They are also covered with gold or silver leaf. Tanks can take different forms, ranging from the kabuto (samurai helmet) of famous fighters to the dragon, lion or phoenix .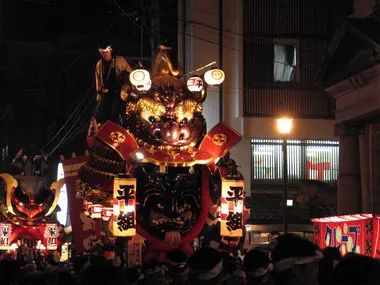 The parade floats were all built between 1819 and 1876 , and despite the necessary repairs carried out over time, have kept their original shape.
huge processions
The fourteen chariots represent the fourteen districts of the city , and each inhabitant of a district can come and pull his chariot (although some are reserved for men only). It is dressed in straw sandals, white pants and the tunic of their neighborhoods that the inhabitants pull the tanks while singing "En-ya! En-ya! En-ya" or "Yoy-sa! Yoy-sa Yoy-sa!" , accompanied by players of taiko (Japanese drum) and flute. The floats are thus strolled through the city. The highlight of the show takes place on the second day of the festivities when the latter are transported to the beach of Nishinohama where they are pulled over shifting ground and where the silting up of the wheels sometimes forces the participants to perform feats of strength.
Proof of the influence of the festival, floats have been transported around the world several times in recent decades to participate in events in France, the United States or Hong Kong .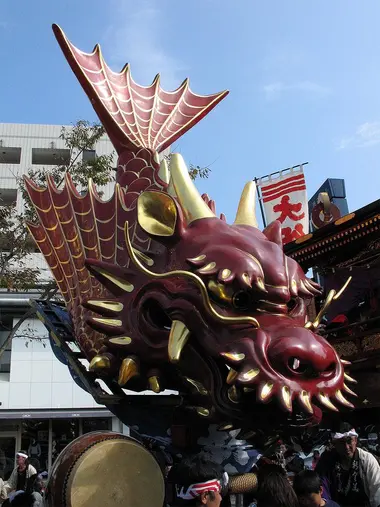 ---
Address, timetable & access
Address

Timetable

From JR Hakata station in Fukuoka, take the Kuko line to Karatsu station (~1h20)
All the themes of the city