Martin Scorsese's Silence
沈黙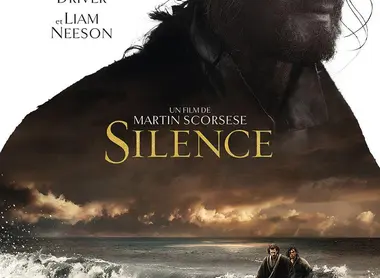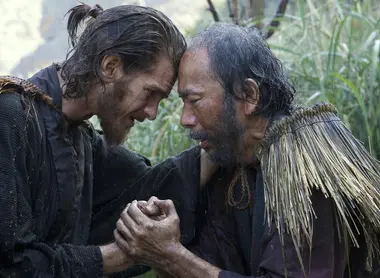 The struggles of the Jesuits in Japan
Adapted from the novel by Shusaku Endo of the same name, the film Silence, directed by Martin Scorsese, returns to a little known period in the history of Japan: the Jesuit missionaries of the seventeenth century and the clash of two cultures that the notion of faith diverges.
Silence, the new Martin Scorsese film, immerses the viewer in a Japan of the past, when it was facing a new religion.
Synopsis
Seventeenth century Japan: for nearly 30 years Cristovao Ferreira, missionary of the Society of Portuguese Jesuits, has travelled the country sharing his faith and preaching to those unwilling to accept the monotheistic religion of Christianity. Despite the edict of 1614 made by the Tokugawa Shogunate who ordered the expulsion of all missionaries, Christophe Ferreira and other priests resist and defy the ban, remaining in the hostile territory.
See also: Nagasaki, home of the first Christians in Japan
But one day, Rome receives a letter indicating that the fervent missionary has apostatised. Incredulous at the announcement, two young priests decide to go to Japan to find out the truth and, at the same time, continue the work of those they look up to. It's a harrowing journey, where adversity takes these travelers well beyond the limits of what they could have ever imagined.
From book...
More than simply stating historical fact, this adventure novel reflects on the commitment of these men; their internal and external struggles while painfully carrying the name of their faith. Something made all the more difficult when confronted with the silence of the supposed God that guides them. The Catholic Japanese writer Shusaku Endo received the Tanizaki Prize for this novel in 1966, one of the most important literary prizes in Japan.
...to film
In 2016, Martin Scorsese finally released the film on the big screen. Finally, because it has been a project he has dreamed of completing for many years. After the release of his film The Last Temptation of Christ in 1988, he was offered the book Silence by the Archbishop of New York, Paul Moore, who encouraged him to read it and reflect on the meaning of true faith. In 1989, Scorsese finished reading the book while on the Shinkansen connecting Tokyo to Kyoto. Immediately after, he knew he had to adapt it for the big screen.
A long wait
But countless questions followed about the right way to go about it, and especially on how to transcribe it accurately. Scorsese had to wait 25 years before realising his vision. Filming finally started in January 2015 in Taiwan, not Japan, due to budgetary constraints.
Released Wednesday, February 8, 2017.
Check out the trailer:
All the themes of the city