Narita Airport Terminal 3
成田空港・第3ターミナル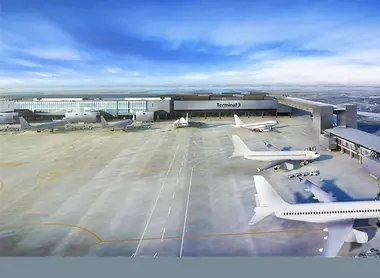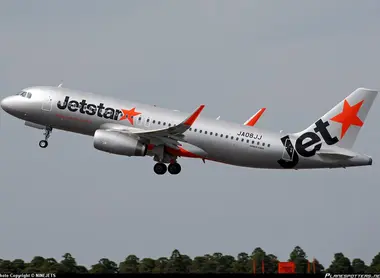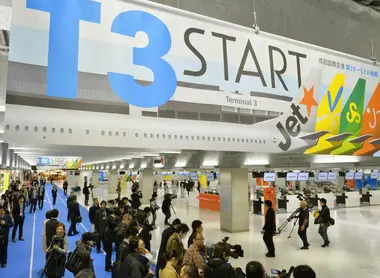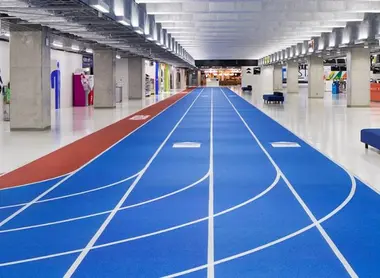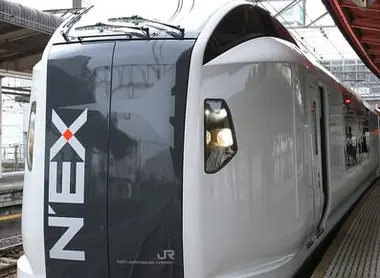 Friendly and functional
Narita Airport is expanding with a new terminal dedicated to low cost air companies. Here is a sneak preview!
Located about an hour from Tokyo, Narita International Airport since its inauguration is the airport most visited by foreign travelers in Japan.
To cope with the growth in air traffic and further facilitate domestic flights in Japan, a third terminal opened on April 8th, 2015.
The purpose of Terminal 3
The new Terminal 3 at Narita Airport is dedicated primarily to Japanese low-cost airlines, starting with Jetstar Japan, Jetstar Airways, Vanilla Air, Spring Japan and Jeju Air.
These low-cost airlines make it possible to take domestic flights for unbeatable prices, especially if you are planning to travel to Hokkaido or Okinawa!
Optimized ergonomics
Designed according to the concept of "simplicity, functionality and user-friendliness," the new Terminal 3 of Narita Airport has been designed to best accommodate travelers in transit.
The original use of the floor and beams as displays, frees up space and gives an enhanced sense of freedom.
Japanese Touch
Solid wood tables and chairs, comfortable, simple and elegant sofas... the furniture is nothing other than the trademark of the designer Naoto Fukasawa, who works for Muji.
They add a subtle "Japanese touch" to the decoration of the terminal.
Stores & Restaurants
A large 450-seat food court is available to travelers in transit.
The restaurants Miyatake Sanuki Udon, Nagasaki Champon, Ringerhut, as well as Tatsu Sushi (a sushi restaurant where you eat standing), have been specially selected to satisfy the palates of foreign travelers.
This is the biggest airport food court in the whole of Japan.
The many Duty Free shops are of course present, especially in the Fa-So-La DUTY FREE, which is defined as the largest duty-free shop at Narita Airport.
 
Getting to Tokyo from Narita
To reach Tokyo from Narita, three modes of transport are available:
car rental: renting a car in Japan is an increasingly popular option, especially for travelers who want total autonomy during their stay.
train: if you have a JR Pass, you can take the Narita Express to get you quickly to the heart of Tokyo. For smaller budgets, the Keisei Skyliner is the most economical option.
Airport Limousine bus: the limousine buses are a great choice for a direct connection to your hotel from Narita. They serve most international hotels in Tokyo.
---
Address, timetable & access
All the themes of the city