Incredible Japanese houses
素晴らしい日本の家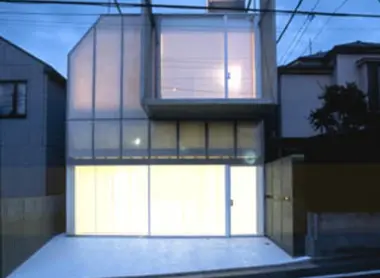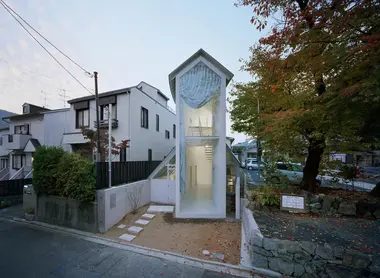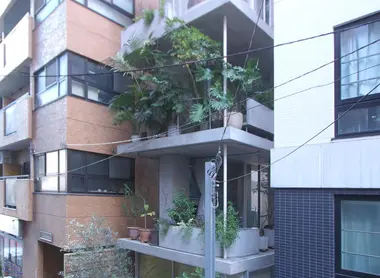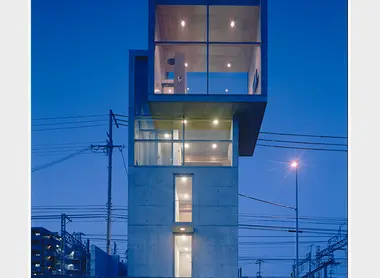 Unique homes
Minimalist, transparent, dreamlike, avant-garde… There is no shortage of adjectives when it comes to detailing some of the most extraordinary houses in Japan. Marked by its great creativity and technical innovations, Japanese residential architecture imposes no limits.
A Japanese peculiarity
In terms of original domestic architecture, Japan is an example. The creativity shown by Japanese architects and designers is beyond measure. Proof of this is the plethora of images of residences, each more astonishing than the other, present on the web, on social networks, and in a good number of publications dedicated to architecture.
But why does Japan deploy so much imagination in building their homes?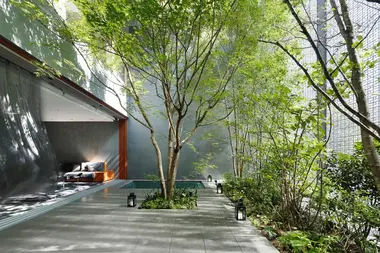 While some of the reasons are, to say the least, obvious, such as the constraint of a lack of space and the power of contemporary creation in the land, others deserve a closer look. The Japanese real estate market is the first of its reasons.
The appeal of the new
In Japan, a house is destroyed on average after 30 years! It is very often the residence of a single household, the time of a lifetime; the Japanese are reluctant to buy old houses and prefer the new ones. Thus, 87% of real estate sales concern new houses.
In the archipelago more than elsewhere, the house is perceived as an everyday consumer good with a limited lifespan. A perception reinforced by extremely rapid land depreciation. So many arguments in favor of reconstruction and not a renovation of the housing stock. It is therefore not surprising to see houses and entire buildings disappear regularly to make way for new constructions more adapted to the era of time. The Japanese urban landscape seems to be in permanent metamorphosis.
Everything is destined to disappear
Added to this specificity of the Japanese real estate market is a cultural anchor: the impermanence of all things. This concept at the heart of Buddhist thought and Japanese aesthetics is perfectly perceptible in Japanese homes.
Nothing surprising in itself in a country marked by many earthquakes. This heterogeneous ensemble results in one of the greatest freedoms of creation in the world, both for buyers and designers. Finally, know that these original creations are not the prerogative of the only rich clientele. Although homeownership in Japan is expensive, middle-class households are just as eager to acquire a home that suits their tastes and lifestyles; sometimes ignoring conventions such as comfort or intimacy.
Discover these incredible residences of the country through our small selection.
Tadao Ando's houses such as the 4x4 House (2004) in Kobe and the Azuma House (1976) in Osaka are the perfect illustrations of what the very famous architect defined as "internalized modern architecture".
These residences with elementary geometric shapes and raw concrete facades are powerfully expressive. A minimum of artifice for a maximum of effect!
The wonderful waterfront residences of Kengo Kuma are true dream homes.
The "Water/glass" ryokan (1995) in Atami and the Lotus villa (2005) in eastern Japan merge with nature. A perfect symbiosis with truly breathtaking nature.
Some Japanese have chosen to live in plain sight! Several fully transparent houses have sprung up in recent years.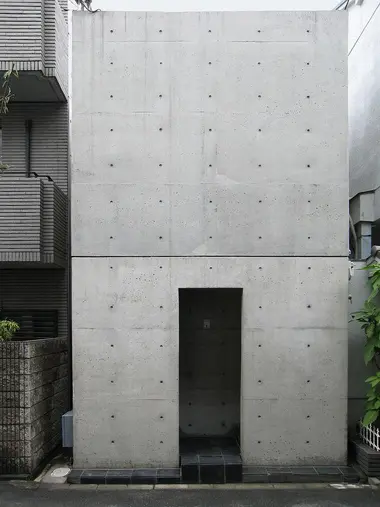 In Tokyo's Suginami district, architect Sou Fujimoto has created a house with a steel frame and glass walls. Inside, 21 platforms located at different levels but linked together by stairs and ladders give the impression of living in a tree.
The S House (2013) in Omiya, by the studio Yuusuke Karasawa, is another two-level glass-fronted house with diagonally intertwining floors.
Sometimes architects use more surprising materials like plastic.
This is the case of the Plastic House (2002) in Tokyo designed by Kengo Kuma.
In Hiroshima, the architectural firm Nakamura & NAP has chosen glass with a particular composition. Thus the Optical Glass House conceals a splendid interior garden behind a façade made up of 6,000 blocks of pure glass.
This extremely transparent glass, whose manufacture requires great skill, allows residents to cut themselves off from the street while enjoying their garden.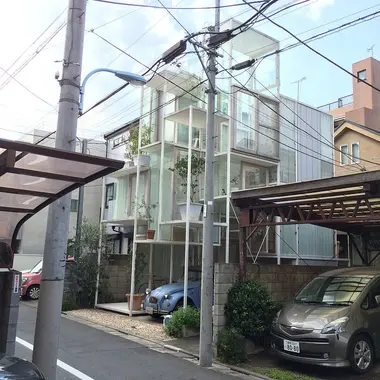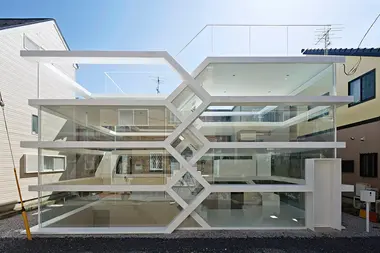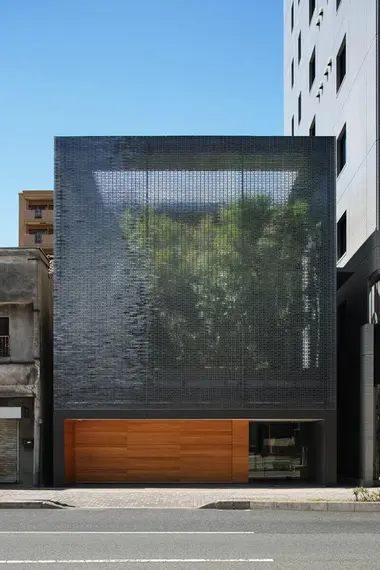 It is also worth mentioning a few examples of houses where the exterior makes inroads into the interiors.
In Ryue Nishizawa's "House & Garden" in Tokyo, each floor is filled with vegetation. Its top floor is even pierced with an opening allowing the trees of the house to grow freely.
Hideyuki Nakamura's O House (2009) in Kyoto and Shigeru Ban's Curtain Wall House (1995) in Itabashi question the boundaries between interior and exterior.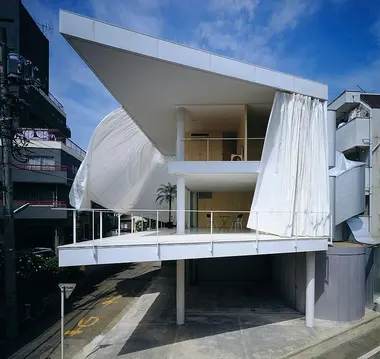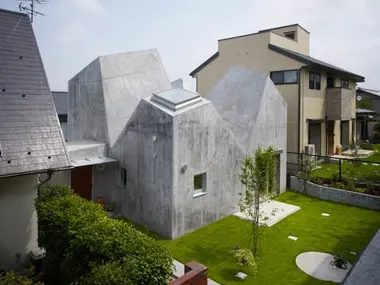 In these two examples, the large openings that can be concealed by curtains open the habitat to the surrounding urban landscape. The occupants of the premises thus enjoy a decor of unexpected depth.
To adapt to land, proximity to neighbors, or simply by taste, some buyers ask architects to be imaginative.
This then translates into unusual geometric shapes or hybrid shapes, as is the case for a house in Saijo by the Suppose Design Office firm and a residence in Kohoku by the Torafu firm.
All the themes of the city