Atami
熱海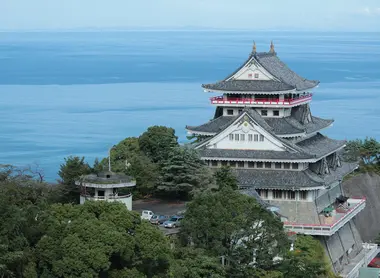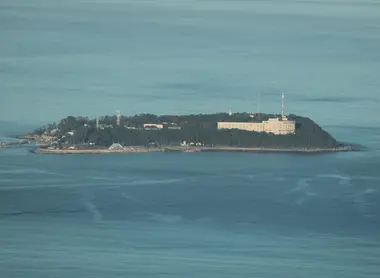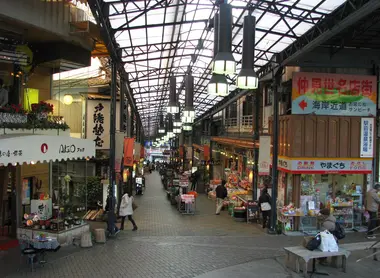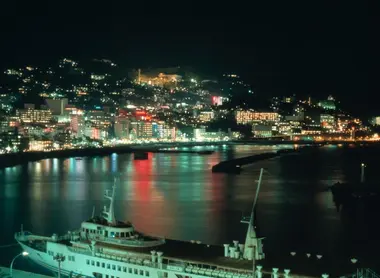 A wellspring of inspiration
Its name means "hot water", and sure enough onsen are on offer at this resort, along with sea and coastal views that have attracted famous writers over the years.
It's in the Shizuoka region, specifically along the Izu Peninsula, on a coast crisscrossed by scenery-lovers and motorcyclists escaping the city, that Atami is situated, a mere 1.5 hour journey from Tokyo.
The water of the shogun
For nearly 1000 years, Atami has been popular for its spas, romantic walks, and beauty that shows the best of each season. The most famous shogun Tokugawa Ieyasu had the right idea, and often went to Atami to enjoy the thermal baths. He enjoyed it so much, in fact, that he spent a fortune importing water from the peninsula to Tokyo in barrels!
But in Atami the springs never run dry. There is more than 32,000 liters of water flowing every minute to the onsen there, much more than it takes to cook the famous onsen-tamago eggs of the city, boiled in the hot water.
Atami is also a place of relaxation, and many writers have found inspiration there, as well as directors like Yasujiro Azu - in his film Tokyo Story an old couple visit the town, at a time when it was alive and thriving.
This was especially true in the 60s, during which time the destination was a popular place for honeymooners, a time now past because of the increasing proliferation of second homes. This transformation has led to the peninsula reinventing itself into a place for business trips.
Hotel garden
Kiun-kaku, now a museum, was once the most famous hotel in the city, welcoming Naoya Shiga, Junichiro Tanizaki and Osamu Dazai, major Japanese writers who benefited from the influence and incredible charm of the area to feed their muses. The house, halfway between Japanese and Western architecture and featuring a typical Japanese garden, enjoys a rare isolation in the area, and incredible elegance.
But the must-see in Atami is Atami-jo castle, atop the Nishiki-ga-ura coast. Perched 160m high, it offers a panoramic 360 degree view from its top floor. It is also popular location from which to see the cherry blossoms in the spring.
You also shouldn't miss Atami Baien garden, rich with 60 varieties of plum blossom. For nature lovers, the tropical island of Hatsushima (25 minutes by boat) provides an introduction to the amazing botanical species in the region, and its microclimate.
---
Address, timetable & access
All the themes of the city