Kitsuki Castle
Kitsuki Castle in Kunisaki, Oita Prefecture is a reconstructed castle in the delightfully-preserved samurai town of Kitsuki.
Kitsuki Castle 杵築城
Jake Davies
Claimed to be the smallest castle in Japan, Kitsuki Castle in Kitsuki, Kunisaki, Oita Prefecture, was first built in 1394 by the fourth daimyo Kizuki Yorinao. One of its nicknames is "prostrating cow" castle because the surrounding land appears to be a cow prostrating on the ground.
Kitsuki Castle is also known as Katsuyamajo, "castle of victory" following an unsuccessful siege of the castle by the Shimizu clan.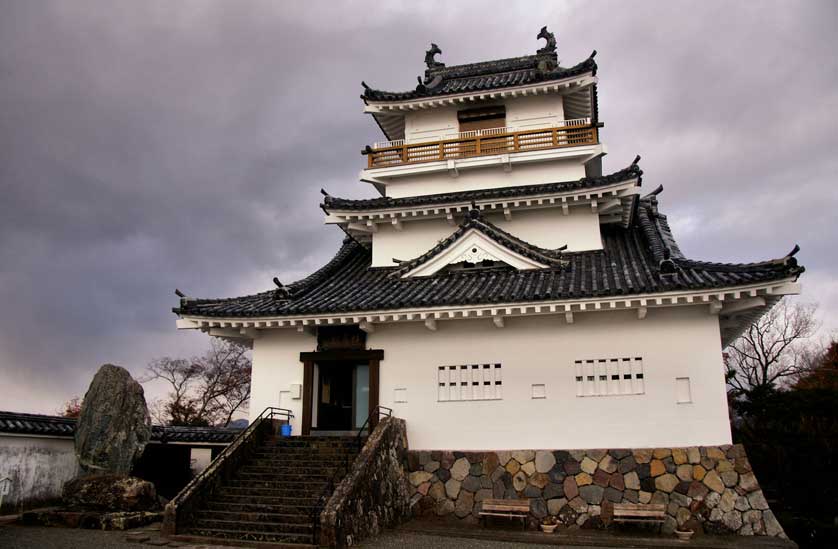 The reconstructed keep of Kitsuki Castle in Oita Prefecture
History of Kitsuki Castle
The Kitsuki Clan ruled from here on the hilltop for 14 generations until the end of the 16th century. Then Kitsuki Castle changed hands three times before the Hosokawa family took over for a short period until the Ogasawara held it until the Matsudaira were finally put in charge until the Meiji Period beginning in the late 1860s.
In 1596 and 1597 Kitsuki Castle suffered damage by an earthquake and then a severe storm. Administration of the domain was moved to buildings below the castle. In 1608 the keep was hit by lightning and burned down. It was not rebuilt until the current concrete version in 1970.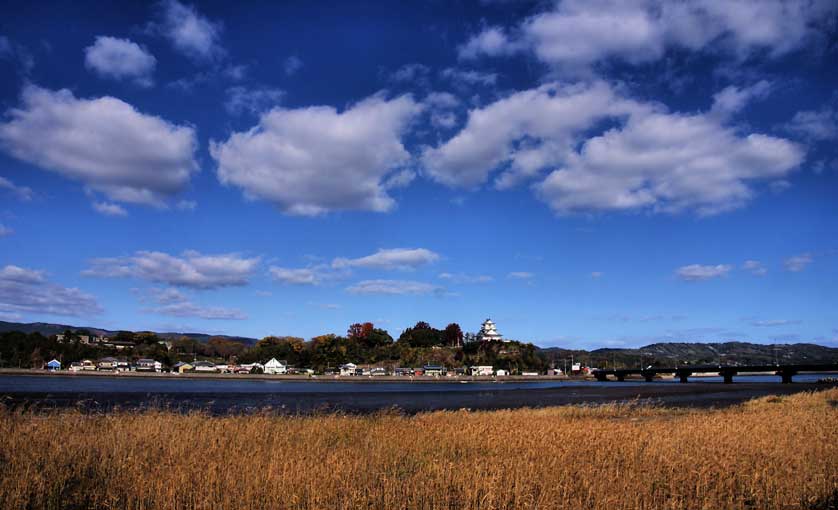 A view of Kitsuki Castle, Kunisaki, Kyushu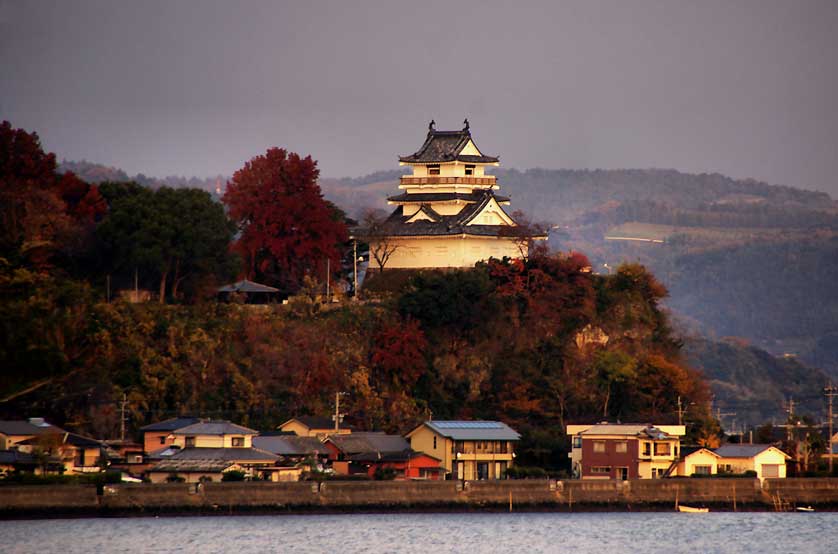 Kitsuki Castle looks down on Kitsuki town and Morie Bay
There are fine views over the town of Kitsuki and out to the coast and the small Kitsuki Castle museum includes samurai armor that can be tried on by visitors.
From the castle two long, narrow hills run west to east, in places the slopes almost vertical creating virtual escarpments, and it was on top of these that Kitsuki's samurai districts were placed, looking down on the narrow space between, where the merchants quarter was sandwiched in. Of these two hills, the northern one, Kitadai, is where the best collection of samurai houses can be found. From the castle area a long stone-paved slope, Kanjobanosaka, leads up to the top of Kitadai.
Kitsuki CastleKitsuki-shi, Oaza Kitsuki 16-1, Oita 873-0001Admission: 300 yen for the castle and castle museum; 150 yen for children Hours: 9 am-5 pm; Closed over the New Year period.Tel: 0978 62 4532
Kitsuki Castle Access
Kitsuki Castle is located about 10 mins walk from Kitsuki Bus terminal. Kitsuki Station on the Nippo Main Line between Kokura city in Kitakyushu and Kagoshima is 5km outside Kitsuki town. If coming by car exit the highway at Kitsuki IC. Kitsuki is close to Oita Airport (25-30 minutes) by car. Kitsuki Station is 14 minutes by Sonic Express from Beppu.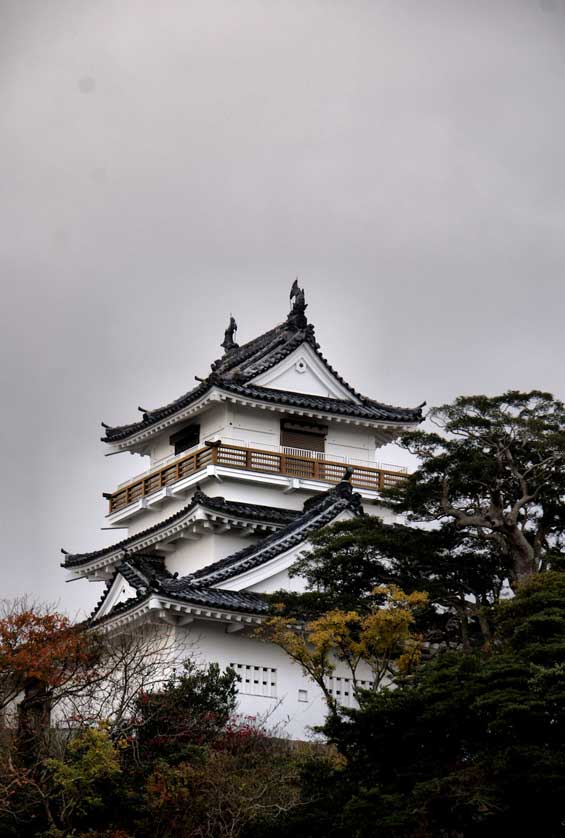 Reconstructed keep of Kitsuki Castle in Oita Prefecture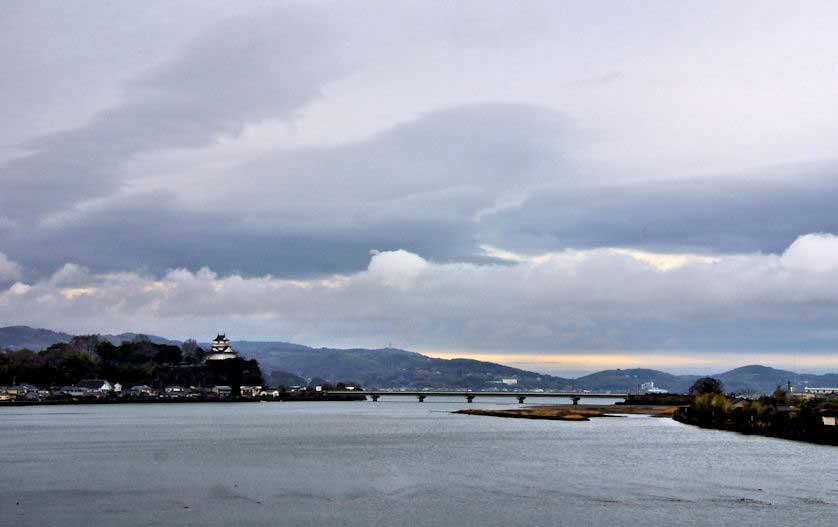 Kitsuki Castle, Kunisaki, Kyushu, South West Japan
Book Hotel & Hostel Accommodation in Japan
All the themes of the city