Saga Castle
Saga Castle: read a guide to Saga Castle in Saga Prefecture in Kyushu which was the base of the Nabeshima clan during the Edo period of Japanese history.
Saga Castle, Saga Prefecture 佐賀城
Jake Davies
Saga Castle is a flatland castle or hiraijiro in Saga Prefecture in Kyushu that was the base of the Nabeshima clan during the Edo Period.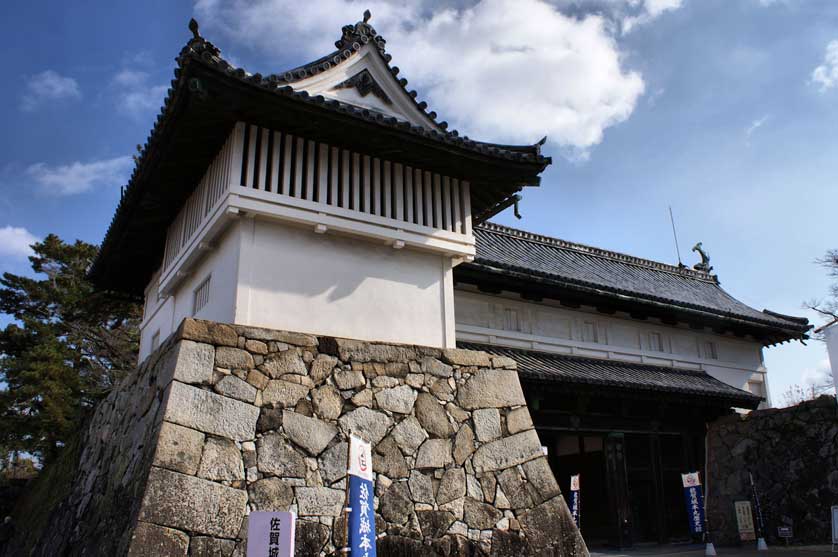 Saga Castle in Saga city, Saga Prefecture
History of Saga Castle
Saga Castle is unusual among Japanese castles in several respects. Firstly, it was not built upon a raised stone base like most, rather it was surrounded by earthen ramparts planted with trees that hid the castle from view and led to its nickname as Shizumi-jo, "Submerged Castle."
Secondly is the impressive moat, at places more than 80 meters in width, and thirdly, the impressive reconstruction of the palace of over 2,500 square meters.
Originally a fortified village held by the Ryuzoji clan, it was known as Muranaka Castle. Nabeshima Naoshige gained control in 1584, and built the castle in the first decades of the 17th century. At that time it had a 5 storey keep.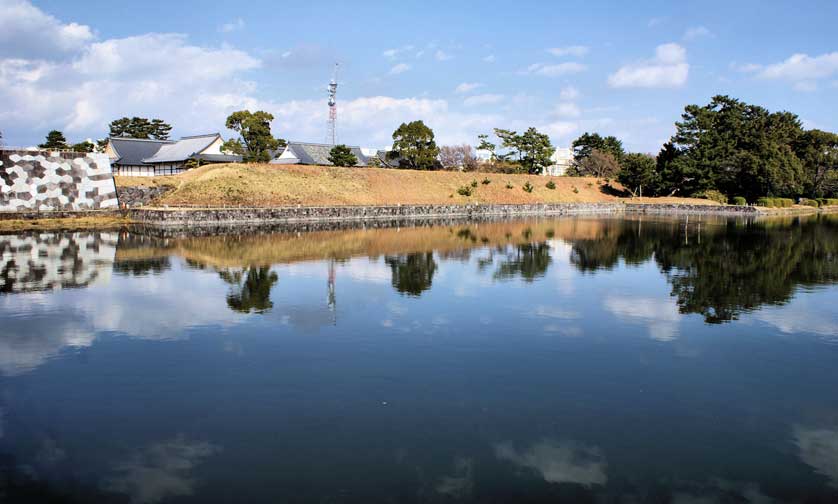 Saga Castle, Saga Prefecture
The Nabeshima maintained control of the castle and domain until the Meiji Restoration in 1868. In 1726 most of the castle buildings including the keep burned to the ground. Most buildings were quickly replaced, though not the keep.
In 1835 another fire destroyed the buildings and Nabeshima Naomasa rebuilt. The surviving main gate, Shachi-no-mon, dates from this time as does a small part of the reconstructed palace. In 1874, while the castle buildings were being used as local government offices, disgruntled samurai occupied the castle in what is known as the Saga Rebellion. Government troops defeated the rebels but most of the buildings were destroyed in the fighting.
The main palace at Saga Castle was reconstructed from 2001 to 2004 and is claimed to be the largest wooden castle reconstruction in Japan. Using four different types of wood, and utilizing over 700 tatami mats, the impressive structure now houses the Saga Castle History Museum. There is plenty of information in English as well as a free audio guide. There is no entry fee though donations are requested.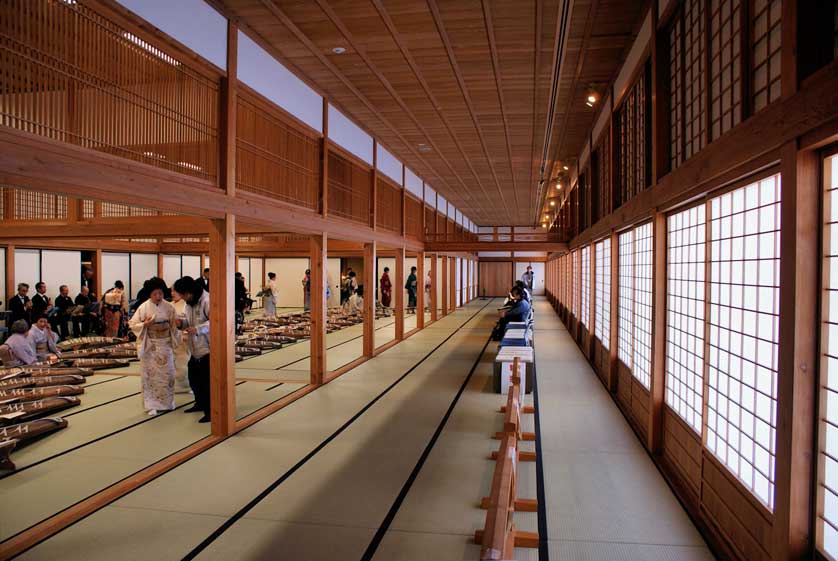 Saga Castle History Museum, Saga in Kumamoto, Kyushu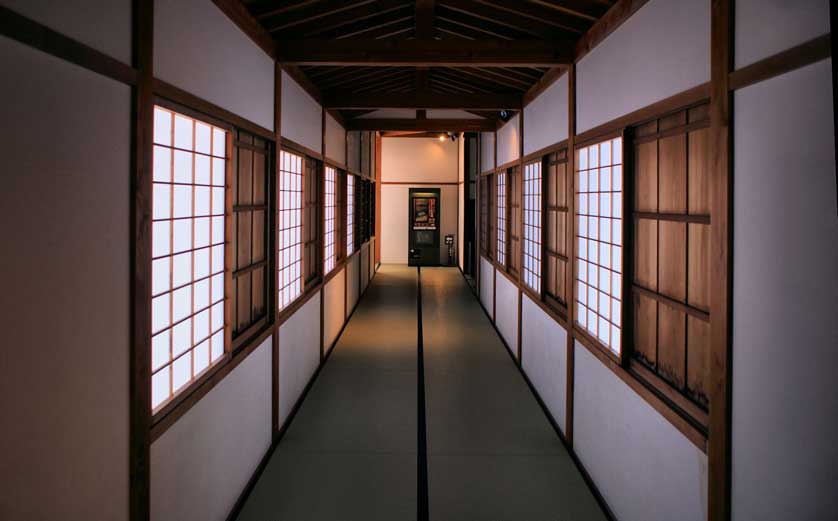 Saga Castle History Museum, Saga, Kyushu

Saga Castle Access
Open from 9.30 am to 6 pm.
2-18-1 Jonai, Saga City, Saga 840-0041Tel: 0952 41 7551
Saga Castle is a ten minute bus ride south of Saga Station on the Nagasaki Main Line. Saga is around 45 minutes on the Limited Express from Hakata Station in Fukuoka and about 25 minutes by local train or 15 minutes by Limited Express from Shin-Tosu. From Nagasaki Station in Nagasaki, Saga is around 80 minutes by train. From Kumamoto take the Kyushu Shinkansen to Shin-Tosu (25 minutes) and change to either a local train or Limited Express.
Saga Castle and its moat, in Saga Prefecture, Kyushu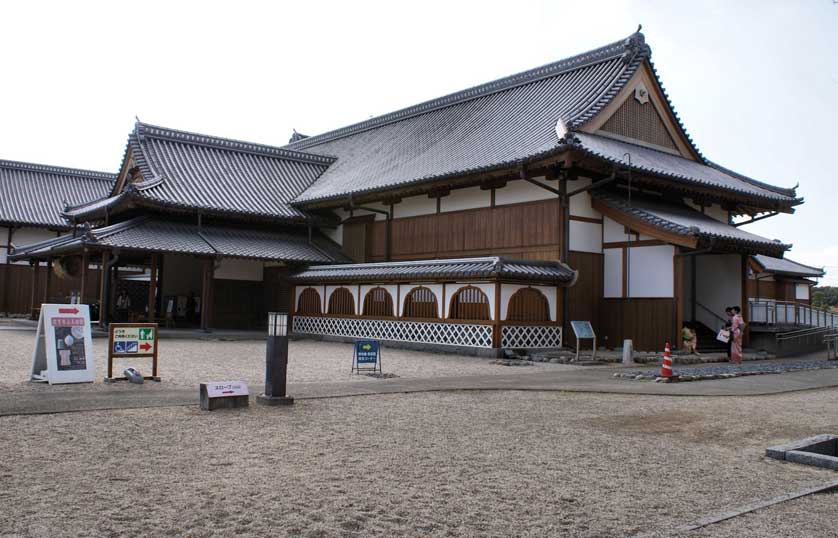 Saga Castle, Saga Prefecture
Book Hotel & Hostel Accommodation in Japan
All the themes of the city