Komyozenji Temple Daizaifu
Komyozenji Temple: read a guide to Komyozenji Temple in Dazaifu near Fukuoka famous for its two Zen stone gardens, considered the best gardens in Japan.
Komyozenji: Rinzai Zen in Japan 光明禅寺
Komyozenji Temple in Dazaifu, Fukuoka Prefecture, is a Rinzai Zen temple with connections to Tofukuji Temple in western Kyoto.
Komyozenji is most famous for its exquisite Zen stone gardens: a front garden and a rear garden, which some people consider the finest gardens in Japan.
History of Komyozen-ji Temple
Komyozenji was founded in 1273 during the Kamakura Period of Japanese history by Tetsugyu Enshin (1254-1326), a nobleman of the Sugiwara family who in later life became a follower of the Zen priest Enni (1202-1280), who had studied Zen in China and on his return founded the important Zen temple of Tofukuji in Kyoto.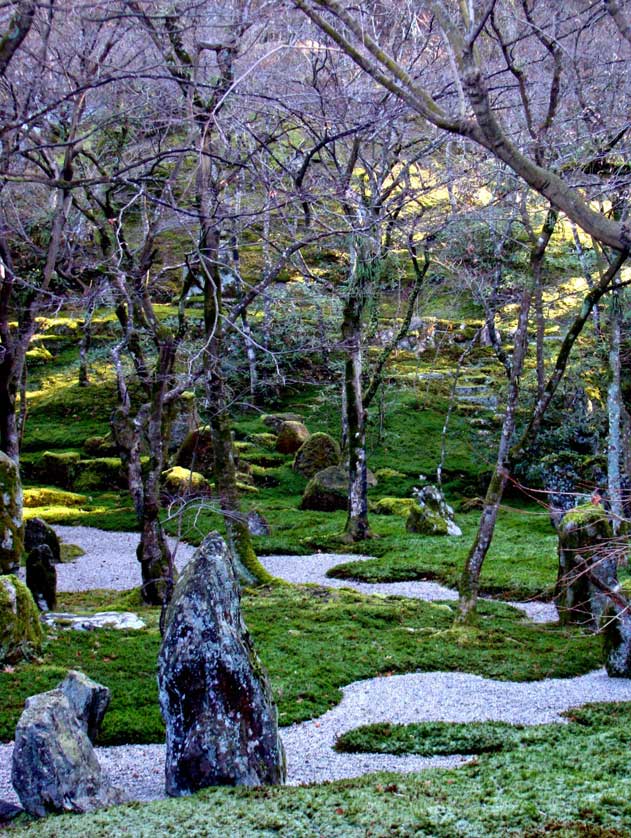 Komyozenji Temple's spectacular rear garden incorporates stones, gravel, moss and plants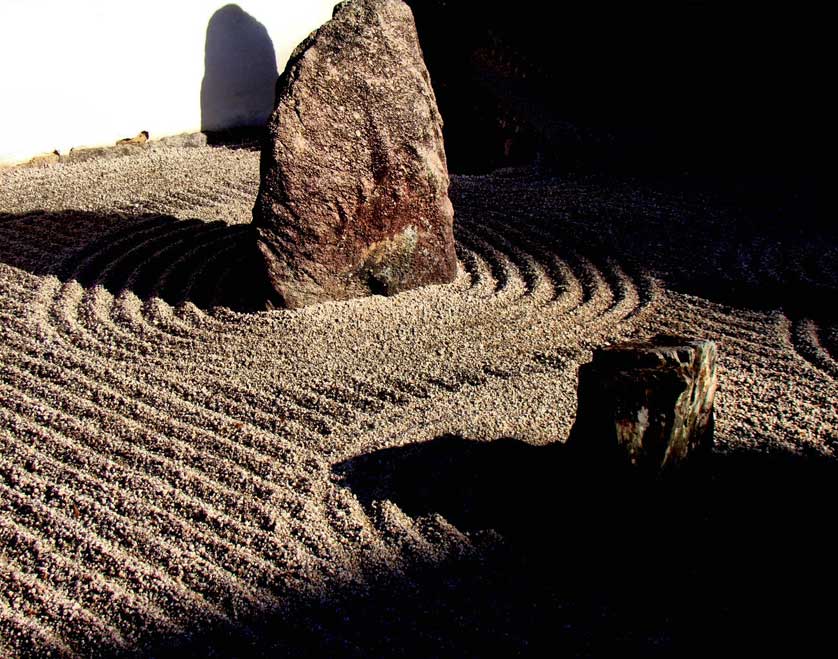 Komyozenji Temple's front garden is a dry stone Zen garden, the rocks of which spell out the character for light
Komyozenji consists of several tatami-floored, simple wooden buildings decorated with Buddhist statues and paintings. The stone garden in the front of the temple consists of raked gravel and fifteen stones arranged to form the kanji character for light, a reference to the Buddha's halo.
Komyozenji's rear garden incorporates plants and moss along with stones and gravel is famous for its spectacular autumn maple leaves. The gravel and moss in the larger rear garden represent water and land features.
Komyozenji Temple Access
Dazaifu-shi, Zaifu 2-16-1Fukuoka818-0100Tel: 092 922 4053Komyozenji Temple Map
Komyozenji is a few minutes walk from both Dazaifu Station and Dazaifu Tenmangu Shrine. Travel time from Fukuoka is under an hour.
The temple grounds are open from 8 am-5 pm and there is an entrance fee of 200 yen.

The outer walls of Komyozen-ji Temple, Dazaifu, Fukuoka, Kyushu.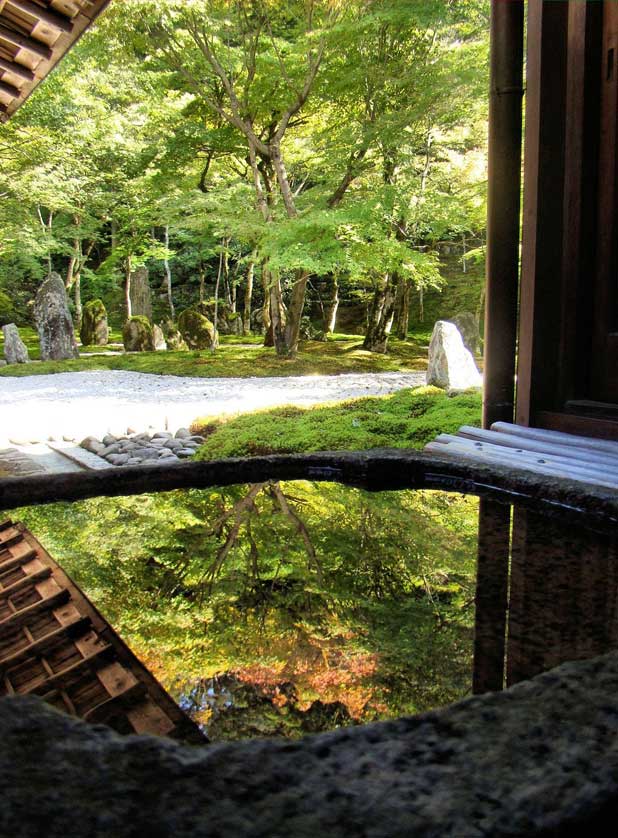 Temple building and pond at Komyozenji Temple, Dazaifu, Fukuoka.
Images Jake Davies
Book Hotel Accommodation in Fukuoka Japan
All the themes of the city