Matsusaka Castle
Matsusaka Castle: read a guide to Matsusaka Castle and its park and museums in Mie Prefecture.
Matsusaka Castle 松阪城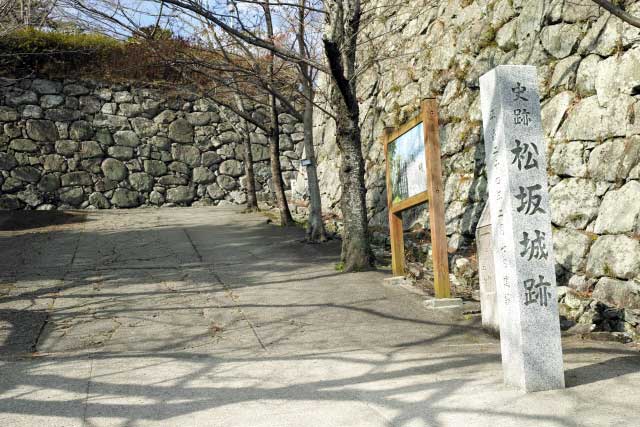 Matsusaka Castle, in Mie Prefecture, now lies in ruins except for its impressive stone walls, but the site, now known as Matsusaka Park, is still worth visiting for its views of the town, a number of interesting museums in the castle grounds and for the cherry-blossom and wisteria blooms in season.
Matsusaka Castle History
Perched on a hill south west of Matsusaka Station, Matsusaka Castle dates from 1588 and was constructed by daimyo Ujisato Gamo. Originally the castle's keep (donjon) had three storeys and a separate armory.
The pleasant Matsusaka Castle grounds now contain the Motoori Norinaga Memorial Museum (Tel: 0598 21 0312; admission 300 yen) and the Suzunoya (House of Bells) - a restoration of the poet's house and study and called after Motoori Norinaga's epistolary name.
Motoori Norinaga (1730-1801) became an adviser to the shoguns and the leading scholar of his generation and the museum houses the 44 volume "Kojiki den" - a manual of Japan's oldest history book that took Motoori 35 years to complete.
The Museum of History & Folklore (Tel: 0598 23 2381; admission 100 yen) has a quirky collection of early stereos, radios and electrical appliances as well as indigo cotton looms - indigo cotton production has been a major industry of the area for centuries.
Below Matsusaka Castle walls is the Gojoban-Yashiki Residence (Castle Guards' Houses; Tel: 0598 26 5174) where the samurai guards of the castle and their extended families used to live. The impressive rows of 19 wooden houses are still inhabited today, including 6 by direct descendants of the original soldiers.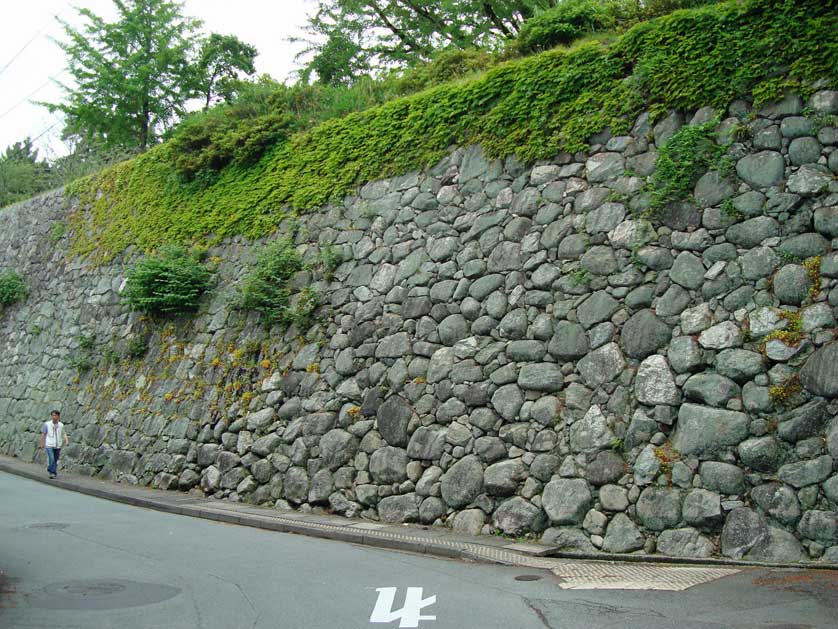 Matsusaka Castle walls, Mie Prefecture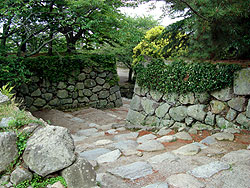 Matsusaka Castle steps, Mie Prefecture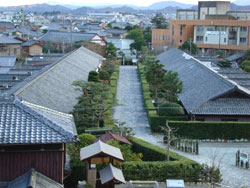 Gojoban Yashiki, Mie Prefecture
Matsusaka Castle
MatsusakaMieTel: 0877 24 8816 Admission: Free
Access - Getting to Matsusaka Castle
From JR/Kintetsu Matsusaka Station, the Matsusaka Castle is a 15-minute walk. By bus from the station, get off at Shiyakusho-mae on buses to to Ono/Fujinokidai.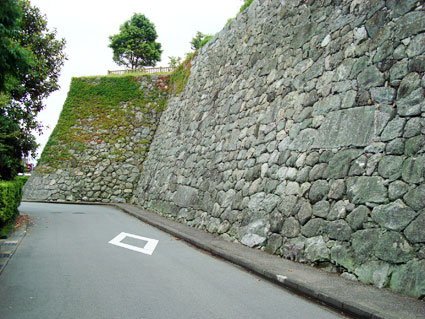 Matsusaka Castle walls, Matsusaka, Mie Prefecture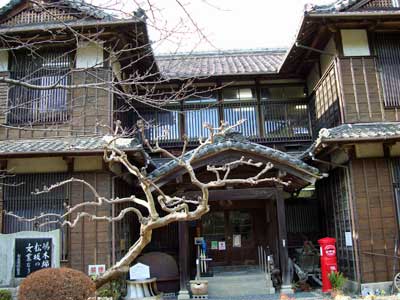 Museum of History and Folklore, Matsusaka, Mie Prefecture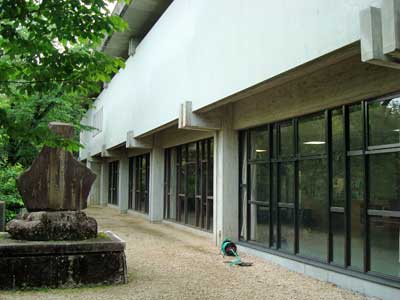 Memorial Museum of Motoori Norinaga, Matsusaka, Mie Prefecture
Book Hotel Accommodation in Japan
All the themes of the city