Kosokuji Temple
Kosokuji Temple in Kamakura is associated with the 13th century priest Nichiren and is famous for its seasonal flowers.
Kosokuji Temple Kamakura 光則寺
Kosokuji Temple (光則寺 literally 'light gauging temple'), in Kamakura, is just a few minutes' walk north of Hasedera Temple and a slightly longer distance south of Kotokuin and the Kamakura Daibutsu.
Kosokuji is associated with the 13th century priest Nichiren, the fierce asserter of the Lotus Sutra against all other forms of Buddhism during the Kamakura shogunate period of Japanese history.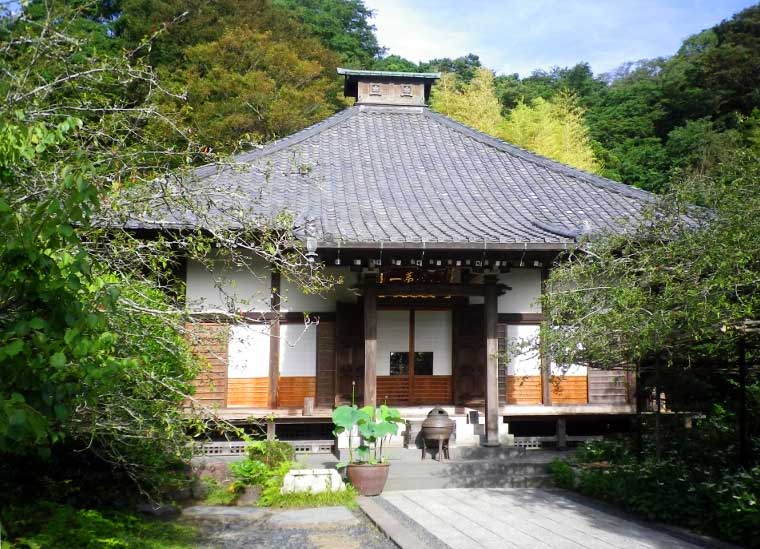 Kosokuji Temple, Kamakura, by 三人日 - 投稿者自身による作品 CC 表示-継承 3.0

Kosokuji Temple History
Kosokuji began life as an ordinary residence until the resident, Mitsunori Yadoya, was landed with five disciples of Nichiren, who had been exiled to Sado Island off the coast of what is now Niigata Prefecture.
The Kamakura shogunate commanded Mitsunori Yadoya to keep them securely confined in a dungeon on his property (still visible behind the cemetery at the north of the temple grounds). One of men to be kept in detention was Nichiren's chief disciple, Nichiro (1243-1320).
But the disciples made such an impact on Yadoya that before long he converted from Zen to Nichiren Buddhism, and after his death the family made a Nichiren temple of the premises in 1274.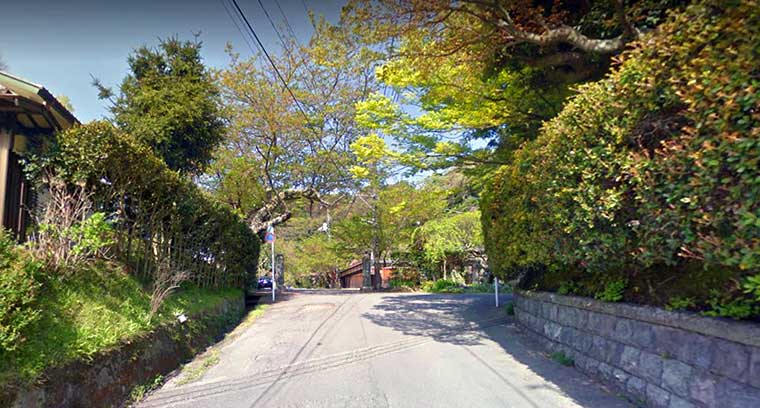 Approach to Kosokuji Temple, Kamakura

Kosokuji Temple Layout & Buildings
Kosokuji Temple is a must-see if you love natural-style gardens: full of tiny groves, colored delicately by a multitude of flowers, azaleas, cherry blossom, irises in and around a small pond, hydrangeas, higanbana and maples, resplendent in fiery red in the fall. The garden as a whole is presided over by songbirds. Not the least of Kosokuji's attractions is that it also generally attracts fewer tourists than Kamakura's other temples.
The Edo Period Main Hall (Hondo) dates from 1650 and contains a statue of Nichiren. The temple boasts a fine entrance gate and an ancient crabapple tree in the grounds that usually flowers around cherry blossom time.
Kosokuji Temple Hours and Admission
Kosokuji Temple is open from 7.30 am to sunset.
Admission is 100 yen (honor system) to the temple grounds.
Hase-dera Temple is only five minutes' walk from Kosokuji.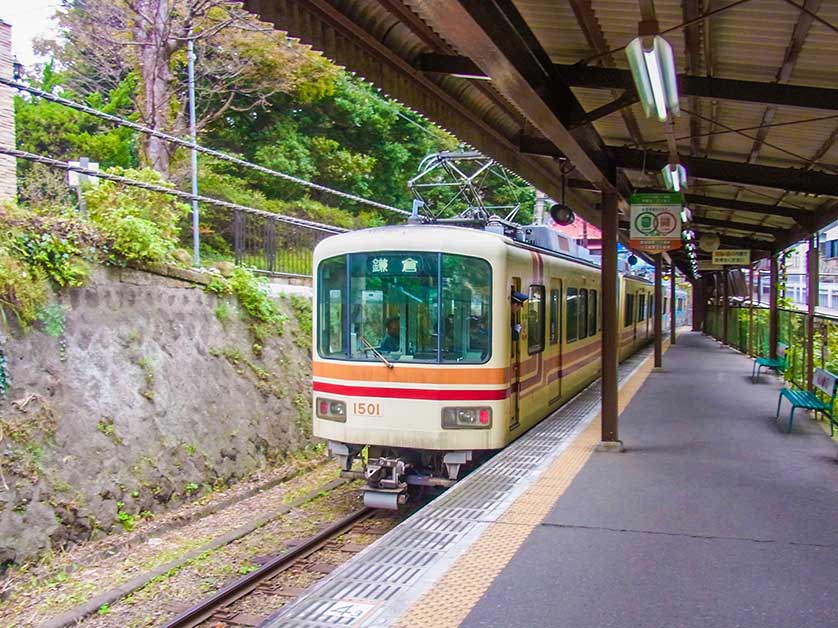 Enoden Train, Kamakura, Kanagawa Prefecture

Access - how to get to Kosokuji Temple in Kamakura
Kosokuji Temple is a short walk north west from Hase Station on the Enoden Line to Enoshima.
Kamakura is located in Kanagawa Prefecture, south of Tokyo and under an hour by a JR Yokosuka train from Tokyo Station.
Kosokuji Temple3-9-7 HaseKamakuraKanagawa Prefecture248-0016Tel: 0467 22 2077
All the themes of the city