Echizen, home of washi paper
越前和紙の里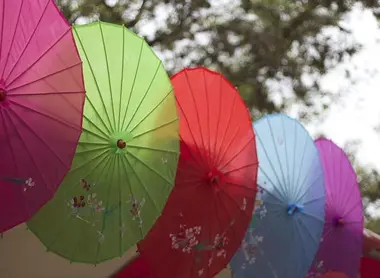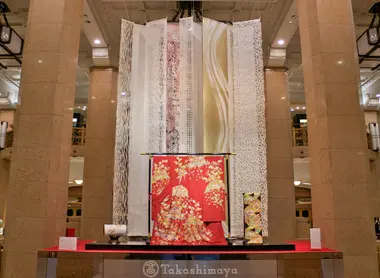 Un artisanat devenu trésor national
Les artisans de l'ancienne province d'Echizen, dans la préfecture de Fukui, perpétuent le savoir-faire du papier traditionnel japonais depuis plus de 1 500 ans. Découvrez les origines de la fabrication du papier washi.
A legendary paper
To understand the place of washi paper in the life of the people of Echizen, you must know its history. Legend has it that more than 1,500 years ago, a woman felt sorry for the people of the region, who were struggling to make a living growing rice, and gave them the art of making washi paper. She then disappeared into the river and was named "Upriver Goddess", Kawakami gozen in Japanese. As the goddess of washi, she is worshiped at the local Okamoto Otaki shrine.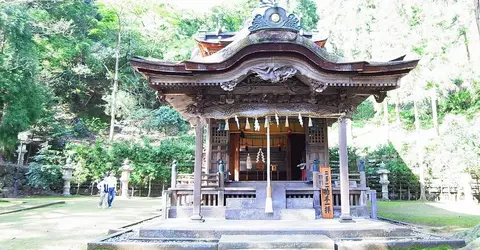 At this time, many Chinese and Koreans had come to bring their expertise to Japan so it's suspected that in reality the supposed 'goddess' was from one of these two neighboring countries. But even though the making of paper comes from overseas, Japan has embraced it so wholly and adapted it with its own unique methods that washi art is considered an intangible cultural heritage by UNESCO.
Today, there are still 70 washi industries in the Echizen region, mostly family-run businesses, employing around 500 people. This ancestral craftsmanship is recognized throughout Japan and one of the manufacturers has even been proclaimed a "Living National Treasure" for perpetuating the washi paper tradition at its highest level. The fame is so great that the royal family uses it for their birth announcements!
To read: Washi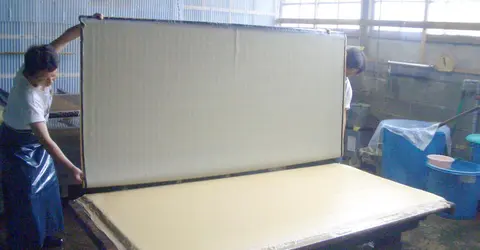 Manufacture and uses
Traditionally, paper is made from the fibers of three different materials: kozo, mitsumata and gampi. But today, many artisans import their materials to minimize costs so plantations have become more rare. Of course, some continue to use old-fashioned methods to ensure paper quality, with products growing on Japanese soil.
There are many types of paper, each with different uses. Here is a list of the most produced washi in Echizen and their uses:
Hosho : for wood engraving, gift wrapping at traditional ceremonies and certificates.
Gasenshi : for calligraphy, drawing, traditional painting and sutras.
Torinoko : for sliding panels (fusuma), screens, maps and diplomas.
Komagami : for sake bottle labels, postcards, letter paper, envelopes, gift wrap and umbrellas.
Kyokushi : for certificates, diplomas, business cards, postcards and watercolors.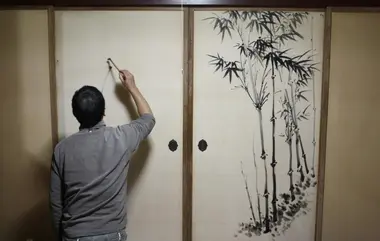 Paper discovery tour
Echizen is proud of its craftsmanship and offers you various ways to learn more about its history with washi. Between museums and workshops, you can learn all about the famous Japanese paper.
The Museum of Paper and Culture
It's all in the name. You will learn the whole history of making washi in Echizen by looking at the different papers produced in the workshops and factories in the area. Different sizes, qualities and colors will show you that craftsmen have never stopped innovating to perfect their work. 1,500 years of history to feast your eyes on!
Useful information : Address: 11-12 Shinzaike-cho, Echizen City, Fukui 915-0232 Price: 200 yen
The Udatsu Paper and Crafts Museum
Right next to the first museum, you will find this traditional house from the Edo era (1603-1868) that serves as a workshop for the manufacture of paper and that you can, of course, visit. This will allow you to see professionals at work, using the traditional tools of yesteryear. The sheets of paper are put to dry outside and are available for purchase.
To access the workshop, you can use the same entrance ticket as for the Museum of Paper and Culture (see the information above)
You now know the history and the manufacturing process, so why not put it to use? Create your own paper by choosing from the 7 options available and leave with your finished artwork in just 20 minutes. Don't worry, you can also buy the creations of artisans at the souvenir shop if you aren't feeling artistic.
Useful information : Address: 8-44 Shinzaike-cho, Echizen City, Fukui 915-0232 Price: 500 to 1,000 yen. Admission is free, you only pay for what you make.
It's a unique experience to dive into the world of traditional Japanese crafts!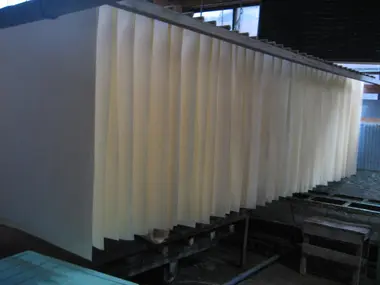 ---
Address, timetable & access