Iyo Matsuyama Castle
Iyo Matsuyama Castle: read a guide to Iyo Matsuyama Castle in Ehime, Shikoku. Iyo Matsuyama Castle is an original surviving castle from the Edo Period.
Iyo Matsuyama Castle 松山城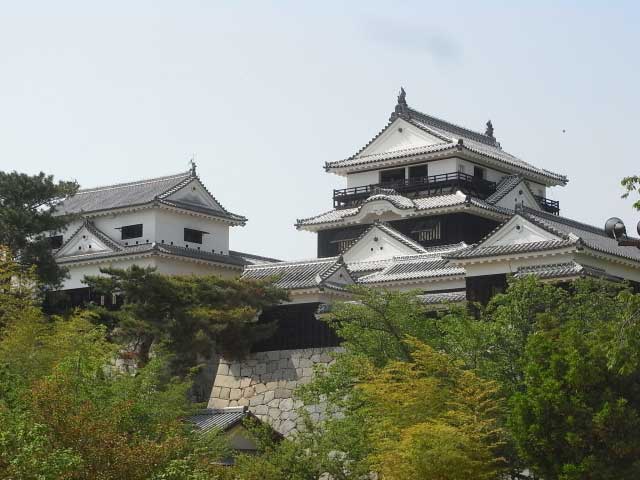 Iyo Matsuyama Castle, in Matsuyama in Ehime prefecture, western Shikoku, is one of the twelve original Japanese castles still standing. It was first built by Kato Yoshiaki between 1602 and 1627. (It is not to be confused with Bitchu Matsuyama Castle in Okayama prefecture.)
The castle is one of Japan's twelve originally surviving castles, although it burnt down twice, once in 1642 and again in 1784, after being struck by lightning. The present structures date from 1854.
Iyo Matsuyama Castle is a top a steep hill called in the center of Matsuyama Koen Park, surrounded by the rest of the city. If you don't feel like the climb there is the Matsuyamajō Ropeway which is just a three minute ride to the top of the castle park.
The impressive, three-story central tower (or, donjon, daitenshu) is listed as an Important Cultural Property and has displays of samurai swords, old palanquins and armor inside which belonged to the previous feudal lords (daimyo) of Matsudaira, relatives of the ruling Tokugawa.
There are great views from the donjon over the town below and out to the Inland Sea, separating Shikoku from Honshu to the north.
The pleasant castle grounds are a popular spot for cherry blossom viewing (hanami) and a good place for a picnic in summer and spring.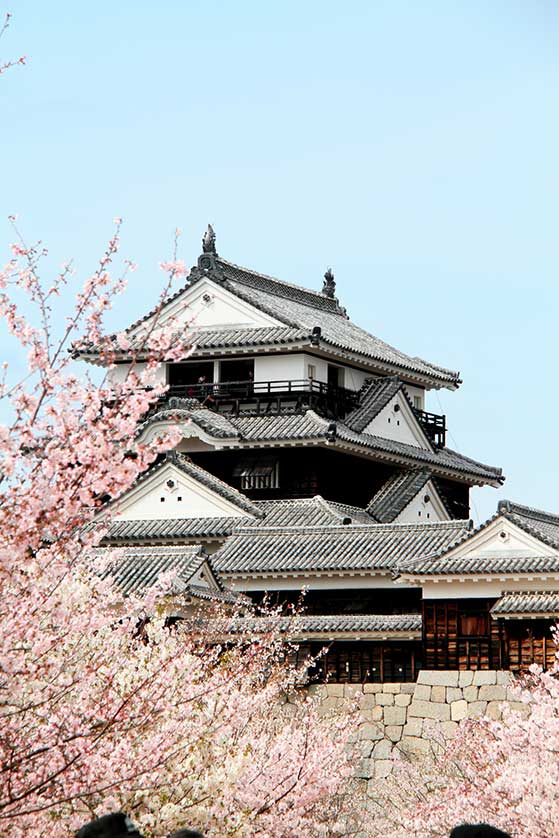 Iyo Matsuyama Castle with cherry blossom, Ehime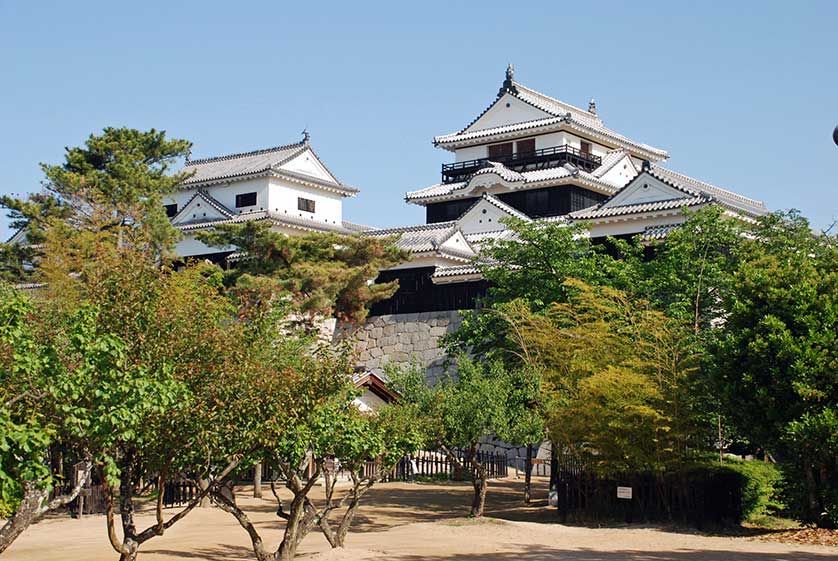 Iyo Matsuyama Castle, Ehime
The castle has many impressive gates and defensive turrets, which are also designated as important cultural assets.
Inside the castle grounds is the Ninomaru Shiseki Tei-en Garden (Tel: 089 921 2000), which is used in summer for evening performances of Noh drama.
Iyo Matsuyama Castle1 MarunouchiMatsuyamaEhimeTel: 089 921 4873 Admission: 500 yenHours: 9am-4.30.pm (last entry 4pm)
Access - getting to Iyo Matsuyama Castle
From JR Matsuyama Station, take a street car (tram) to the Keisatsucho-mae stop which is the nearest to the ropeway station. If you plan to walk up to the top, a number of tram stops surround the castle park, including Honmachi 3-chome, Kencho-mae or Okaido.Google Map to Iyo Matsuyama Castle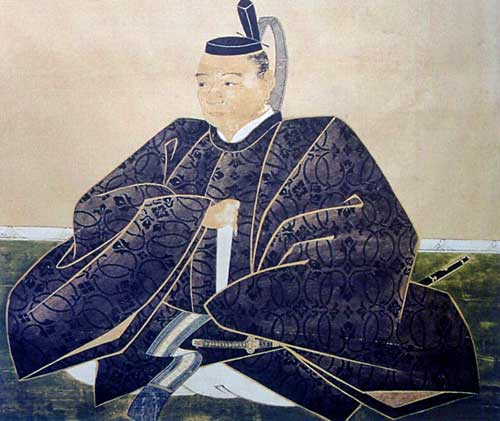 Kato Yoshiaki who built Iyo Matsuyama Castle between 1602 and 1627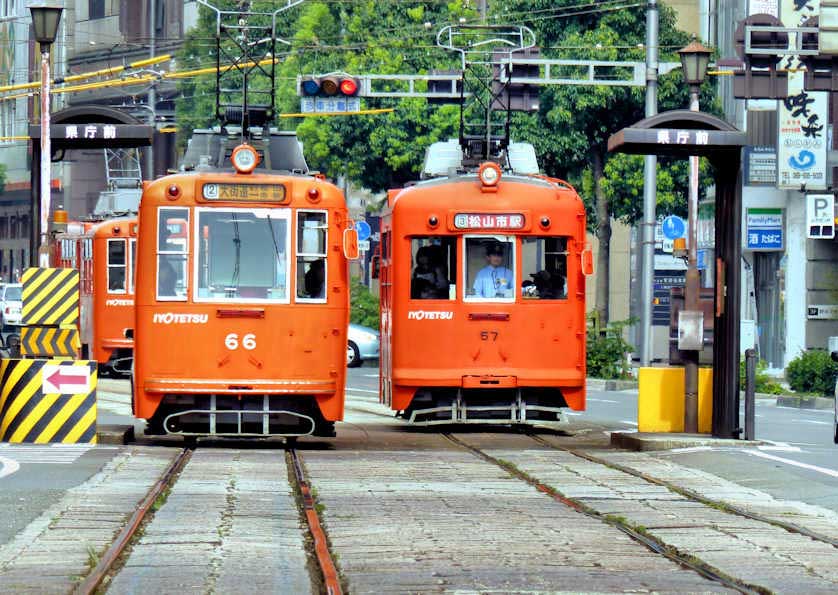 Iyotetsu trams in Matsuyama
More Japanese Castles.
Book Deluxe Hotel Accommodation in Japan
All the themes of the city