Kotohiragu Kompirasan Shrine
金刀比羅宮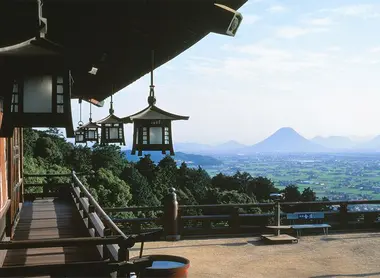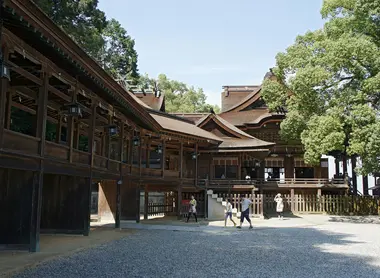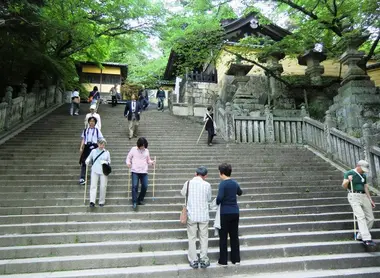 Pilgrimage in Shikoku
The island of Shikoku is a land of pilgrimage. One of them ends in the locality of Kotohira, in direction of Kotohiragu Kompirasan shrine. A popular pilgrimage despite its difficult walk.
We found several shrines throughout Japan named Kotohira or Kompirasan but the one on the slopes of Mount Zozu is the main shrine of the kami (god) of the sea-Omono nushi. In the spirit of syncretism between Shinto and Buddhism, this kami was associated with Buddhist deity Kompira, hence the name compound.
A Pilgrimage for Climbers
The many pilgrims coming to Mount Zozu will have to put in a lot of effort to reach the shrine. It is indeed more than 500 meters above sea level, accessible by a long climb of 785 steps - and that's just to reach the main hall. The bravest who wish to see haiden, the inner shrine, will need to go up 583 more steps, for a nice total of 1368 steps.
The effort is worth it, however. The buildings are simple but elegant and refined, like most Shinto shrines, and some are built into the hillside with impressive amenities. The shrine is thus situated on a huge wooden platform. The view of the valley and the surrounding mountains is breathtaking.
More Accessible
In fact, you will not have to climb all the steps. Carriers can take you there in a palanquin (5300 yen each way, 6800 yen to /), and you can go by bus to the inner shrine.
For those who have made ​​the effort to go up, there will be some rewards around the temple: a sake museum (with tastings) and many Sanuki Udon restaurants, the specialty of Shikoku. A sure way to gain back those lost grams on the way up!
All the themes of the city