Wakayama Castle
Wakayama Castle: read a guide to Wakayama Castle in Wakayama Prefecture. Wakayama Castle is a reconstructed castle and the present buildings date from 1958.
Wakayama Castle 和歌山城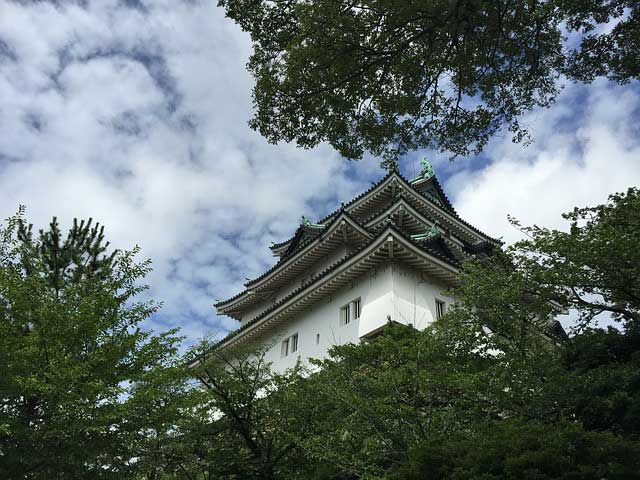 Wakayama Castle, in Wakayama Prefecture south of Osaka, was first built on the orders of warlord Toyotomi Hideyoshi (1536-1598) in 1585.
The building work was overseen by Hideyoshi's brother, Hidenaga. Wakayama Castle did not survive World War II, unfortunately, and most of the present buildings are a 1958 post-war reconstruction.
History
The main entrance gate of Wakayama Castle, the Otemon Gate, was rebuilt in 1989. Only the Okaguchi Gate and the stone walls remain from the original castle.
Wakayama Castle is atop a small hill (Torafusu 49 meters) and has curved corners to fit the shape of the contours. The pleasant castle grounds are now a public park and modern-day Wakayama's most popular spot for cherry blossom viewing (hanami) and picnics in spring.
The reconstructed tower (donjon) has exhibits of samurai weaponry and armor from the Edo Period of Japan's history. There are good views from the tower over the town and out as far as the sea and ferry port to Shikoku.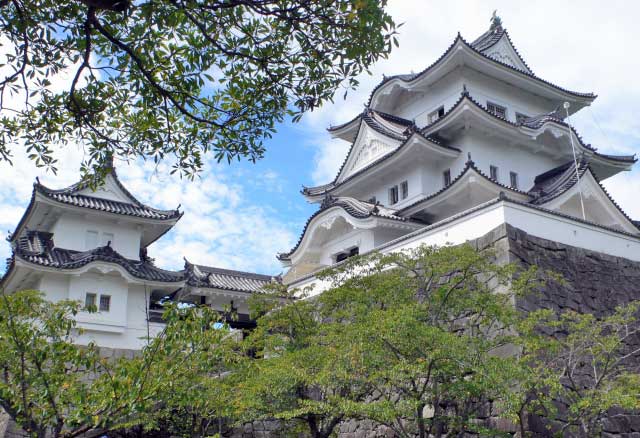 Wakayama Castle is a modern reconstruction though the walls are original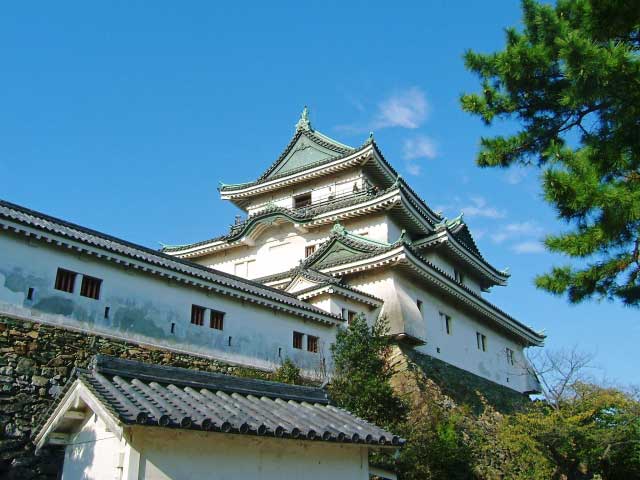 Wakayama Castle dated originally from the 16th century
Within Wakayama Castle grounds is the Nishi-no-Maru Garden (Momijidani) built by Yorinobu Tokugawa in the early 17th century. The garden has a pleasant pond, a waterfall and is known for its autumn leaves. The garden was adjoined the Nishi-no-Maru palace of the domain lord. South of the castle park is the impressively-designed Wakayama Museum of Modern Art (Tel: 073 436 8690) with a fair collection of both Japanese and Western contemporary art, including works by Picasso, Mark Rothko and George Segal.
Wakayama Castle3 Ichiban-cho Wakayama640-8511Tel: 073 435 1044 / 073 640 8979 Admission: 350 yenHours: 9 am-4.30 pm (last entry 4 pm)
Access - how to get to Wakayama Castle
Wakayama Castle is a 20 minute walk from JR Wakayama Station or a 10 minute walk from Nankai Wakayami-shi Station. There are buses from both places to Wakayama Castle Park entrance. Get off the bus at Koen-mae.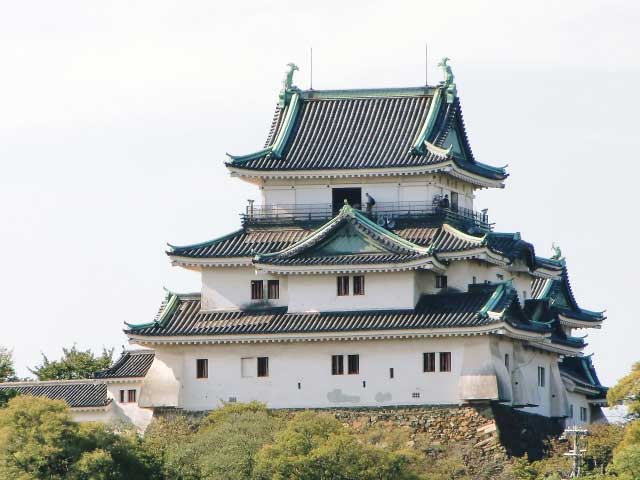 Wakayama Castle has pleasant grounds popular in spring and autumn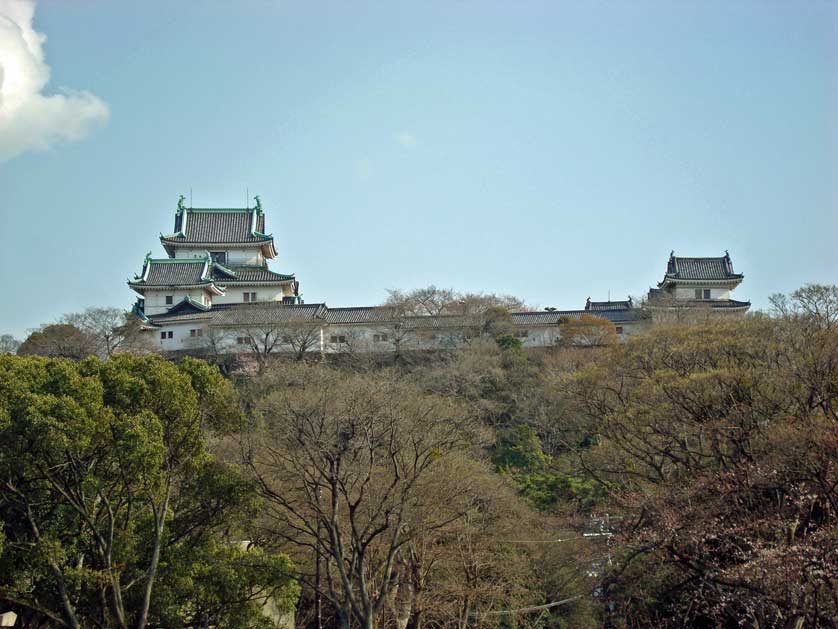 Wakayama Castle, Wakayama city
Read more on Japanese Castles.
Book Hotel Accommodation in Japan Here
All the themes of the city