Yuasa Guide Wakayama
Japan City Guides: Yuasa, Wakayama 湯浅 和歌山
Jake Davies
Yuasa is a small port town on the west coast of the Kii Peninsula a little south of Wakayama city.
It was in former times a resting place for pilgrims traveling the Kumano Kodo. Probably the oldest pilgrimage route in Japan, the Kumano Kodo Kiiji Route connects the heart of the pilgrimage in southern Wakayama with Osaka, Kyoto, and the Kansai region. It was used by pilgrims coming from all over west Japan.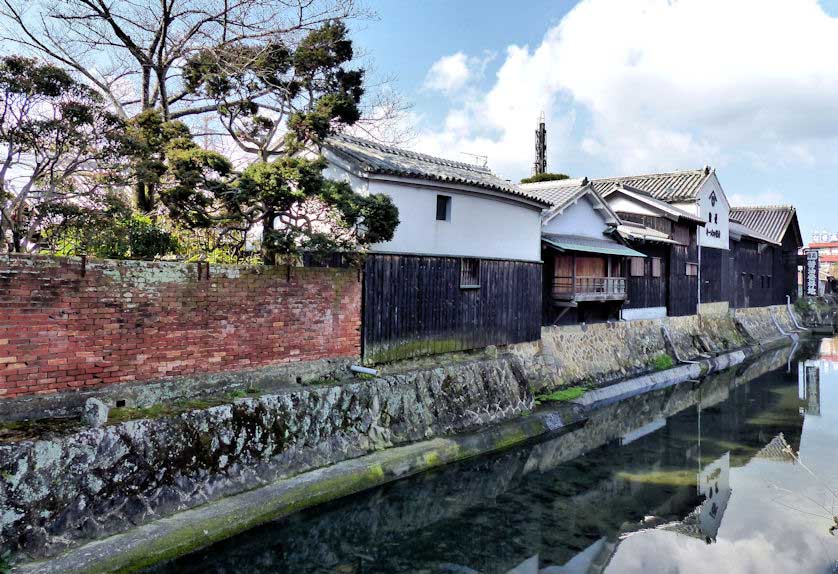 The waterfront behind Kadocho Soy Sauce Brewery in Yuasa was once a bustling port that exported soy sauce across Japan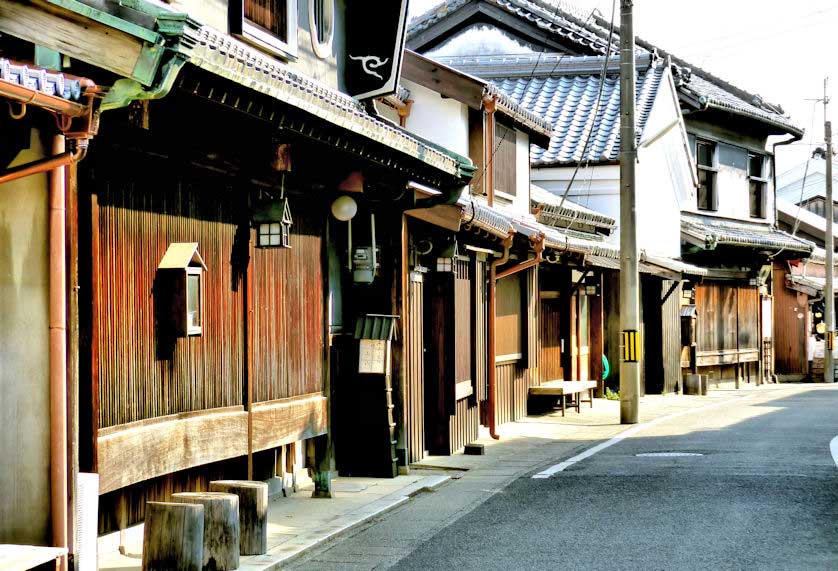 Traditional streetscape of Yuasa in Wakayama, birthplace of Japanese Soy Sauce
Yuasa Preservation District
The oldest district in the town has to a large extent escaped the worst ravages of modern development. Thus, it still contains many buildings from the Edo Period when the town was at its peak. This has led to it being classed as a Historic Preservation District of Traditional Buildings, the only one of its kind in all of Wakayama Prefecture.
Yuasa Soy Sauce Company
However, the main claim to fame for Yuasa is that it is credited with being the birthplace of soy sauce in Japan. Probably the quintessential Japanese flavor, soy sauce was actually a fairly late development and is in essence a by-product of miso, the fermented paste made from soybeans, a much older type of food than soy sauce.
According to the story in Yuasa, a Buddhist monk returned from his studies in China in the middle of the 13th century and settled in Yuasa.
He brought back a method of making a type of miso called kinzanji that included different vegetables in the ingredients. They discovered that the liquid collecting in the bottom of the vats could be a delicious seasoning and so developed a method that created this sauce as the final product.
Soy sauce quickly became very popular and it began to be produced throughout Japan. Here in Yuasa during the booming Edo Period there were more than 90 different factories/breweries making soy sauce, though now only a handful remain, the largest being Yuasa Soy Sauce Company.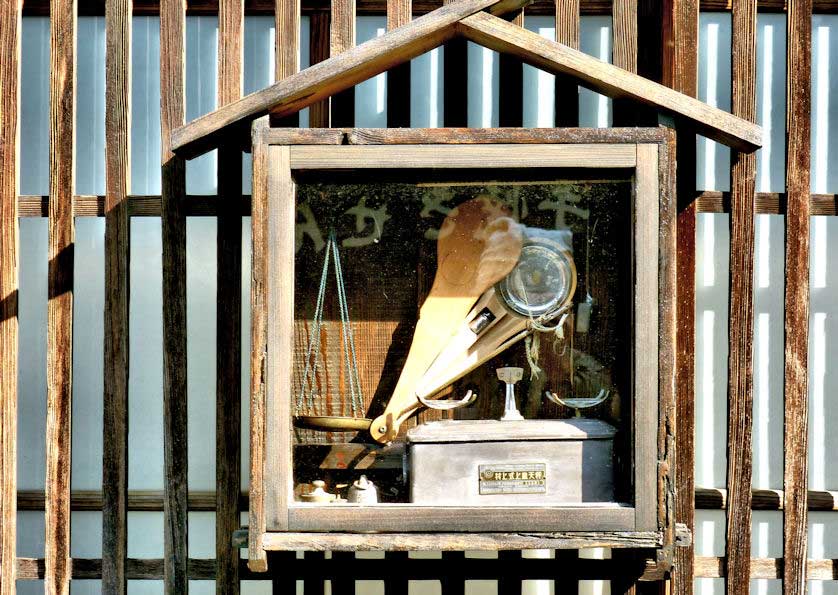 The "Seiro Museum" displays of historical everyday objects are scattered around the historic streets of Yuasa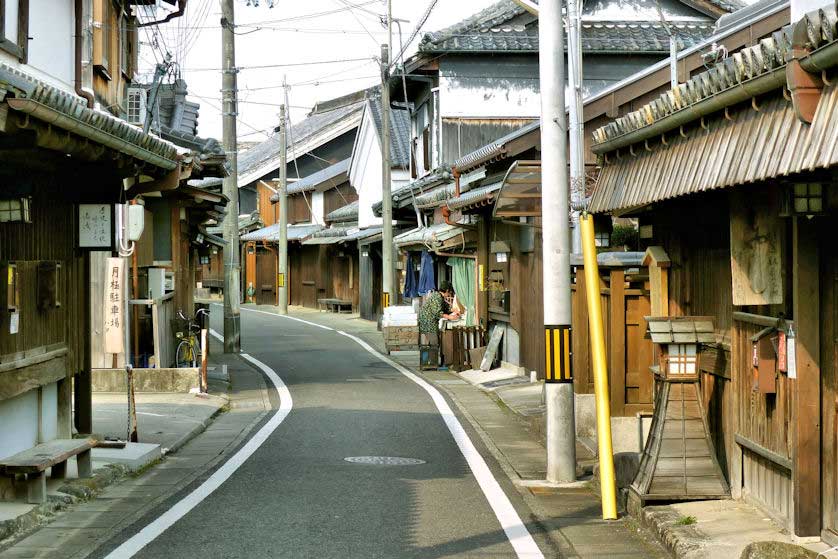 Wander the quiet historical district in Yuasa, once a thriving soy sauce manufacturing center
It is possible to take a tour of their brewery where soy sauce is still made in the traditional way. The tours are mostly, but not completely, self-guided, and an introductory video in English and QR codes at strategic points around the facility enable you to get English explanations on your smart phone.
The brewery also has a large gift store where you can sample and purchase the different varieties of sauce the company produces. Also popular is soy sauce flavored ice cream.
Yuasa Soy Sauce Company
1466-1Yuasa, Yuasa-cho
Arida-gun, Wakayama 643-0004
Tel: 0737 62 2100 to book a tour, or email kuyou yuasasyouyu.co.jp tour times from 9 am to 4 pm
Located east of Yuasa Station, it is a 15 minute walk or 5 minute taxi ride.
For a full article on the history of soy sauce and more details about Yuasa soy sauce please see our article on Yuasa soy sauce.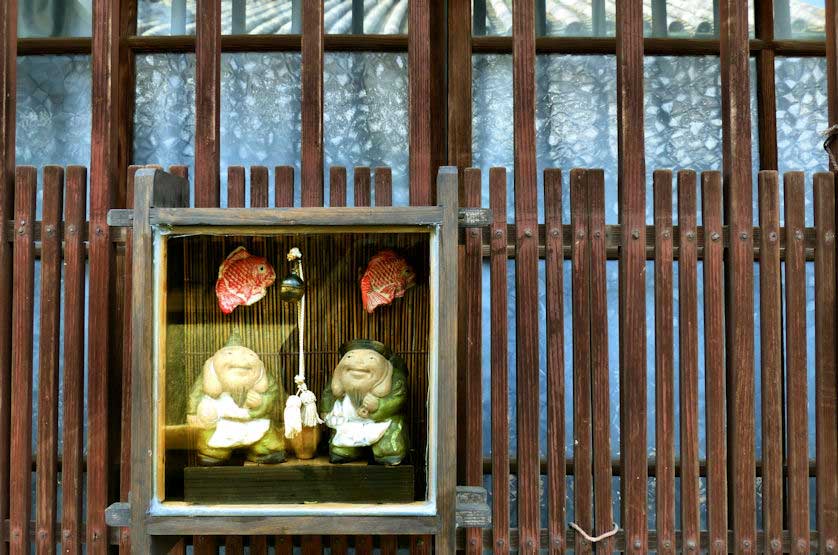 One of the many displays of everyday objects along the streets of Yuasa Historic Preservation District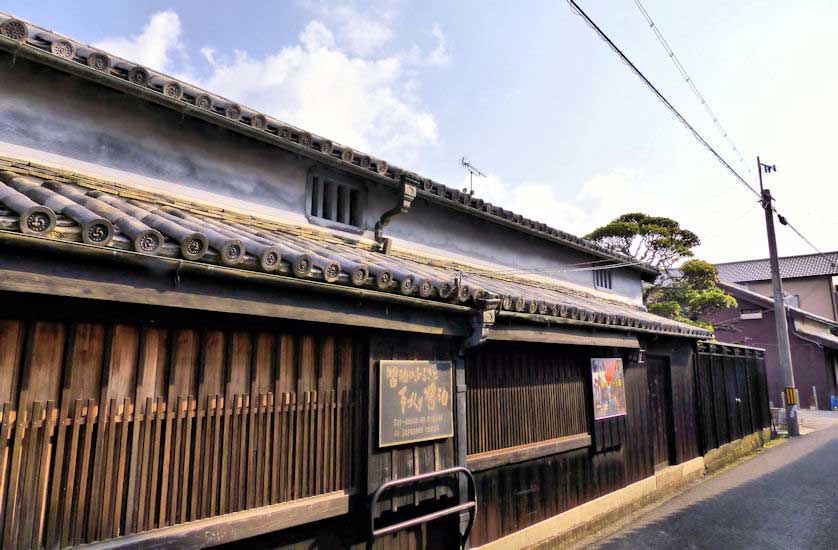 One of the smaller, traditional soy sauce breweries still operating in the birthplace of soy sauce, Yuasa in Wakayama
Other Attractions - Soy Sauce Breweries & Museums
The Yuasa Soy Sauce brewery is not located in the old preserved historic district. However, in that district there are several other soy sauce breweries and even a miso manufacturer.
The Kadocho Soy Sauce Brewery is situated right on the riverfront where supplies were brought in and soy sauce shipped out. There are no tours offered here, but in an old storehouse across the road are exhibitions of old tools used in traditional brewing.
Not far away is Jinburo, formerly the local bath house that, together with the attached house, is now a free museum focusing on folk materials and everyday life in former times.
On weekends and holidays the nearby Toy Museum has displays of toys that are primarily from early to mid-20th Century.
Another small building functions as an Andon Museum, displaying various historical street lamps and lanterns. Right opposite it is Okasho, one of several "rest houses" in the town where visitors can get information on the town's attractions and events and chat with local volunteers.
An interesting feature of Yuasa that you will notice while wandering the historic streets is what is called the Seiro Museum. Seiro are wooden trays used in the fermentation process of making soy sauce, and they are used throughout the town to display items from everyday life.
As well as the small museums and breweries Yuasa also has plenty of shops and cafes as well as a few shrines and temples worth a visit.
Wednesdays are usually when most of the facilities are closed.
A stopping point along the pilgrimage route between Osaka and the Kumano Kodo, Yuasa is home to several historic temples
Tourist Information
There is a small Tourist Information Center right opposite the station, but you can download a leaflet and map in English that also includes useful tips on architectural features to look out for.
www.town.yuasa.wakayama.jp (PDF)
Accommodation
Yuasa has several places to stay. These include Yuasajyo, a two star Ryokan or traditional Japanese inn and SenzanAn, a holiday home located in a traditional building. SenzanAn Kitamachi is another holiday home in a converted wooden building with tatami mat flooring. There is free Wifi, free bicycles and a garden. Suhara Seaside House is a two star guest house right on the coast with ocean views, air-conditioned rooms and Wifi.
Access
Yuasa Station is on the JR Kinokuni Line. By Limited Express Kuroshio, the town is about 30 minutes from Wakayama or an hour and a half from Osaka Station.
The JR Rail Pass is valid on JR lines.
Japan Hotels
Yuasa is an historic port town in the Kii Peninsula in Wakayama Prefecture known as the birthplace of soy sauce in Japan.
All the themes of the city