Yokohama China Town Chukagai
Yokohama China Town, Chukagai 横浜中華街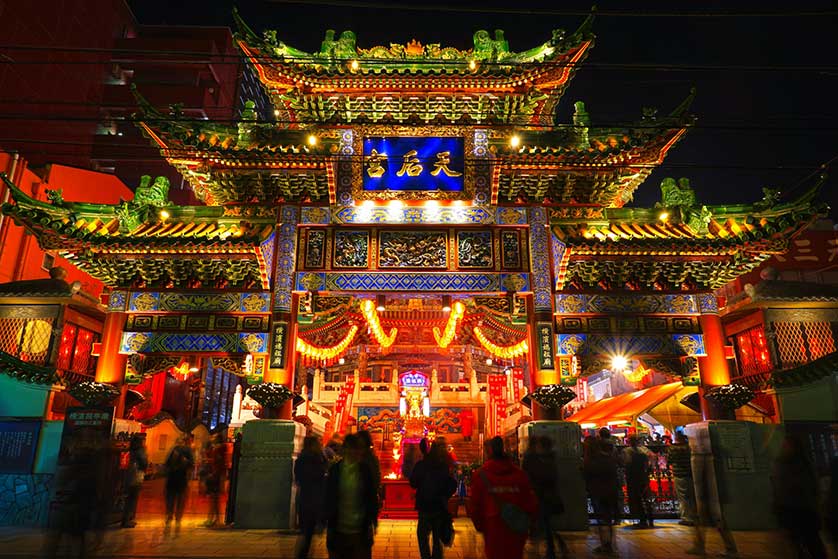 Yokohama Chinatown, Japan
The China Town in Yokohama, Yokohama Chukagai, is one of Japan's three designated Chinatowns along with the Nankin-machi Chinatown in Kobe and the Shinchi Chinatown in Nagasaki.
Yokohama Chukagai is the largest of Japan's Chinatowns and is located in the heart of Yokohama.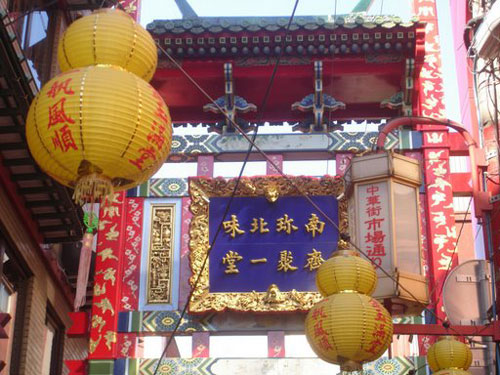 Chinese lanterns in Yokohama Chukagai
History of Yokohama China Town
Yokohama's China Town was established from 1859 at the end of the Edo Period when Yokohama was opened as a Treaty Port and grew during the subsequent Meiji Period, as Chinese immigrants arrived from mainly Canton and Hong Kong. A Chinese school, Chinese temple (Kanteibyo) and community center were built.
Yokohama Chukagai was a vibrant, commercial area up until the Great Kanto Earthquake of 1923 and the outbreak of hostilities between Japan and China in the 1930's.
After the War, Yokohama China Town was given official status in 1955 and from the 1970's when the PRC and Japan established official diplomatic relations, the area grew as a tourist attraction. Now there are over 250 Chinese restaurants and souvenir shops, though the number of Chinese residents is in decline.
Four Chinese gates stand at the main entrances to the district and a further five within.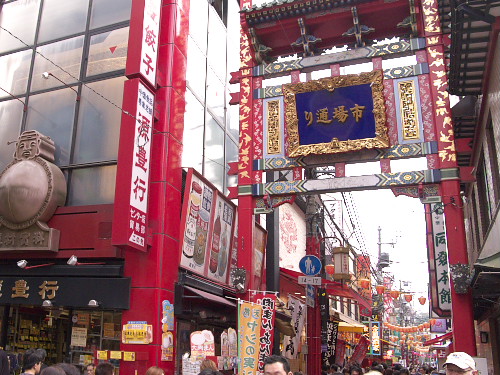 Chinatown in Yokohama is the largest Chinatown in Japan
Visitors to Yokohama Chukagai can enjoy Chinese ramen dishes and Chinese steamed buns (manju) as well as purchase Chinese tea, lanterns, incense, Chinese groceries, furniture, clothing and traditional medicine. Other services on offer include Chinese massage and fortune-telling.
Chinese New Year is a fun time to visit Yokohama Chukagai for traditional celebrations and dragon and lion dances.
The 4-star Rose Hotel is very convenient for Yokohama China Town and close to Motomachi-Chukagai Subway Station.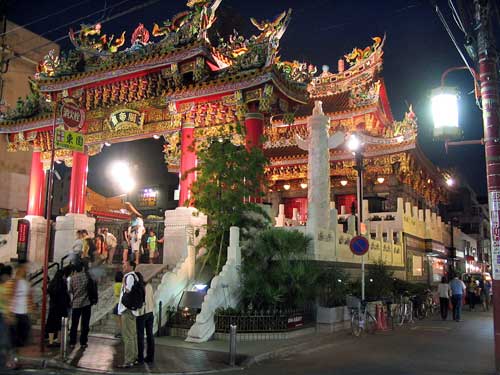 Kwan Tai Temple in Yokohama Chinatown, Japan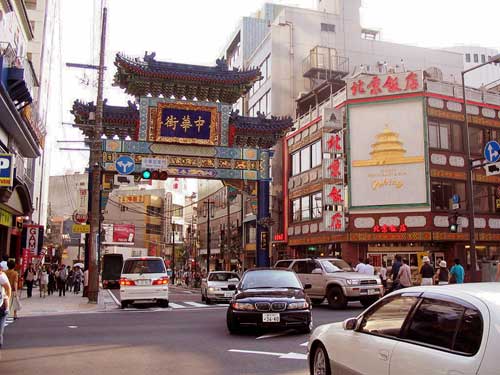 Yokohama Chinatown's East Gate
Getting to Yokohama China Town
Train
The nearest stations to Yokohama's China Town are Motomachi-Chukagai Station on the Minato Mirai Line and Ishikawacho Station on the JR Negishi Line, both less than 10 minutes' ride from Yokohama Station.
Book Hotel Accommodation in Yokohama
Yokohama China Town: read a guide to Yokohama China Town (Yokohama Chukagai) the largest Chinatown in Japan.
All the themes of the city